Today, new regulations come into force that prohibit smoking in cars where children are present. This is a landmark moment in the fight for better public health.
The new regulations only came about because of a marathon effort from my predecessor as Labour's Shadow Public Health Minister, Luciana Berger, our health spokesperson in the House of Lords, Philip Hunt and the great work of the British Lung Foundation. The Lords is where Labour forced a vote last year to give the Health Secretary the power to ban smoking in cars with children.
Following this demonstration of Parliamentary opinion, Ministers tabled their own amendment, laying out how Labour's proposed ban could be written into law. This concession by the Government put us right on the brink of a precious victory for child health. The Commons voted overwhelmingly in favour of the new regulations, and a Parliamentary committee finally gave the green light in February this year.
This move builds on Labour's strong record on public health. After Labour came to power in 1997 we put in place a highly effective comprehensive tobacco strategy. In just a decade the proportion of children who smoke fell by a half and adults by a quarter, a total of two million fewer smokers.
We showed leadership in bringing about real change on tobacco control. We introduced the smoking ban in pubs and enclosed spaces, ended sports sponsorship and billboard advertising, raised the legal age of purchasing cigarettes and put graphic warnings on cigarette packs.
Now, Labour leadership has taken us one step further, even though we are in opposition. Some complain that these regulations infringe on their liberties – but if adults wish to smoke when children are not present in the vehicle, then that is their choice. However, what the Commons approved is not a question of adult choice, but one of child protection.
We know beyond doubt that passive smoking in an enclosed space can do serious harm to a person's health and that hundreds of thousands of children are being subjected to passive smoking in a car every single week.
Every child has the right to start their adult life free of avoidable health problems, and that is exactly what we want to ensure. This is not about penalising smokers. This is about sending a message that inflicting smoke on children is not acceptable. We only need to look to the law on wearing seat belts to see the effect it had. Research by the World Health Organisation has shown that the number of people using seat belts rose from 25 per cent to over 91 per cent after it was made illegal not to wear them.
So I would like to thank Luciana, Philip and the British Lung Foundation for all their campaigning over the last few years.
We have taken a big step forward today.
Andrew Gwynne is Member of Parliament for Denton & Reddish and is a Shadow Health minister
More from LabourList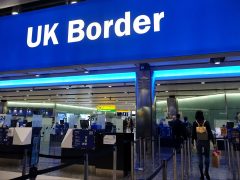 Columnist
Does Labour think that immigration to Britain should be lower? The party found the question hard to answer…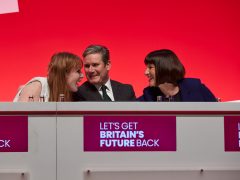 Columnist
The crisis in public services is visible to every British citizen. Waiting lists, crumbling buildings, exhausted staff. All…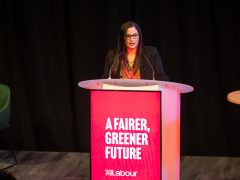 News
"If an election was called tomorrow, as a member of the national executive committee, I feel confident that…