There's something special happening in the co-operative wing of the Labour movement: across the country, in local government, mutuals and social enterprises there is a new energy around co-operative solutions.
The Cooperative Party has always recognised politics has to be about more than just an analysis of how the world is unfair. Our pioneers wanted to be more than a customer complaints desk for the government of the day but a powerful force for progressive change in their own communities.
Throughout our history we have always been a movement that not only values people power, but applies it. From your spending habits to your social activism or political engagement, co-operativism taps into the power each of us has to make a difference, because we know in times of uncertainty and unfairness, we our each other's greatest hope.
It is not enough to hope for better days ahead. It is our responsibility to be that change and share our skills to encourage positive change in all our communities. Co-operative solutions have never had so much potential and been as potent. That's why it's time to unlock a new era of Co-operative activism within the Labour movement and in every part of the UK. Launching this week the Co-operative Action Network has been inspired by the work of Labour and Coop MP Stella Creasy to help empower a new generation of Cooperative activists to lead their own campaigns and projects across the country.
The Co-operative Action Network's inception came from the simple belief that we can't wait until 2020 to help our members and supporters achieve the change in our communities that is so desperately needed.
Cooperative activists, Labour and Co-op councillors and Co-op councils are already showing the difference our values make when we are in office. In local government across the nation co-operative solutions are delivering real change. Plymouth with its growing co-operative sector, mutual energy company, co-operative school meal provision and mutual social care shows what can be done when co-operative values are hardened and mainstreamed. Labour and Co-operative councils in Milton Keynes, Oldham, Brighton, Lambeth and Edinburgh are all pioneering new mutual solutions, not just in town halls but in our communities. There is fire in the belly of co-operative activists and the Co-operative Action Network will help share those skills and experiences with new co-operators.
Fighting for co-operative projects requires more than just passive support for Cooperative ideals. Our Cooperative Party values – combining self-help with solidarity – require us not to force people to work in the same ways across the country but to help them create and lead their own campaigns.
That's why starting this week in Manchester the Co-operative Action Network sessions will give activists the opportunity to learn from effective advocacy techniques and meet with other activists to mutually support each other's leadership skills. Importantly, these workshops will focus on how to plan the practical actions people can take at a local and national level to affect change, providing an opportunity for people to work individually and collectively to secure that change.
Yet we also know we don't just want to keep this work to ourselves. That's why in the second half of these sessions activists will have the opportunity to pitch their idea to some of the top political, social and community activists and leaders around the country in our 'Dragons Den'. Helping link our activists into campaigning within the wider Labour movement is a two way street, we hope to develop relationships around shared issues of concern amongst the movement and to help spread awareness and involvement in the work of the Coop Party as the radical centre of the Labour movement.
Helping our grassroots activists to unlock their ideas in partnership with some of the top political minds in or curious to learn more about our Party and its place within the wider Labour movement. Places are limited so sign up today to secure your spot as we go to Manchester, York, Sheffield and London this year and onto Liverpool, Nottingham, Oxford and Plymouth early next year.
Training, engaging and mobilising the next generation of co-operative community leaders – that's what the Co-op Party is about – that's the co-operative difference. Book now to secure your place and become part of the Co-operative Action Network: http://act.party.coop/network.
Luke Pollard was the Labour and Co-operative Parliamentary Candidate in Plymouth Sutton and Devonport in May's General Election.
More from LabourList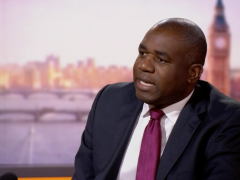 News
The Andrew Marr Show Shadow Justice Secretary David Lammy confirmed that Labour wants students to be able to return…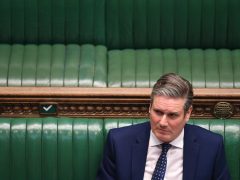 News
The Labour Party has overtaken the ruling Conservatives in polling on voting intention for the first time since…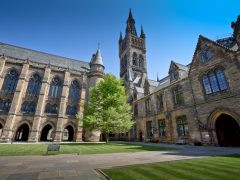 Comment
Over the past few weeks, students from across the UK and further afield have been either returning, or…