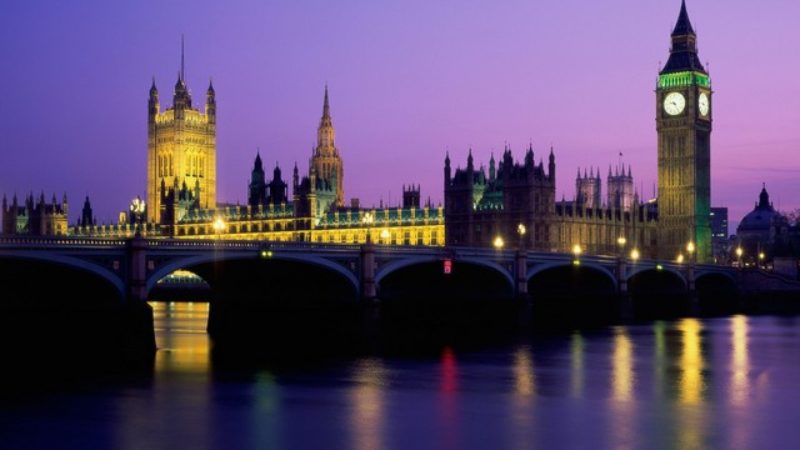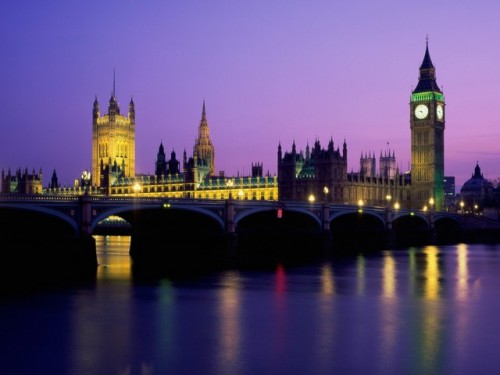 Thursday, 06.51: Final scores were 66 Aye, 152 No, 11 Abstain. The full list of how every Labour MP voted is here:
Aye:
Adrian Bailey (West Bromwich West)
Alan Campbell (Tynemouth)
Alan Johnson (Kingston upon Hull West and Hessle)
Alison McGovern (Wirral South)
Angela Eagle (Wallasey)
Angela Smith (Penistone and Stocksbridge)
Ann Coffey (Stockport)
Anna Turley (Redcar)
Ben Bradshaw (Exeter)
Bridget Phillipson (Houghton and Sunderland South)
Caroline Flint (Don Valley)
Chris Bryant (Rhondda)
Chris Leslie (Nottingham East)
Chuka Umunna (Streatham)
Colleen Fletcher (Coventry North East)
Conor McGinn (St Helens North)
Dan Jarvis (Barnsley Central)
Emma Reynolds (Wolverhampton North East)
Frank Field (Birkenhead)
Gareth Thomas (Harrow West)
Geoffrey Robinson (Coventry North West)
George Howarth (Knowsley)
Gisela Stuart (Birmingham, Edgbaston)
Gloria De Piero (Ashfield)
Graham Jones (Hyndburn)
Harriet Harman (Camberwell and Peckham)
Heidi Alexander (Lewisham East)
Helen Jones (Warrington North)
Hilary Benn (Leeds Central)
Holly Lynch (Halifax)
Ian Austin (Dudley North)
Jamie Reed (Copeland)
Jenny Chapman (Darlington)
Jim Dowd (Lewisham West and Penge)
Jim Fitzpatrick (Poplar and Limehouse)
Joan Ryan (Enfield North)
John Spellar (Warley)
John Woodcock (Barrow and Furness)
Keith Vaz (Leicester East)
Kevan Jones (North Durham)
Kevin Barron (Rother Valley)
Liz Kendall (Leicester West)
Louise Ellman (Liverpool, Riverside)
Luciana Berger (Liverpool, Wavertree)
Lucy Powell (Manchester Central)
Margaret Beckett (Derby South)
Margaret Hodge (Barking)
Maria Eagle (Garston and Halewood)
Mary Creagh (Wakefield)
Michael Dugher (Barnsley East)
Neil Coyle (Bermondsey and Old Southwark)
Pat McFadden (Wolverhampton South East)
Peter Kyle (Hove)
Phil Wilson (Sedgefield)
Ruth Smeeth (Stoke-on-Trent North)
Simon Danczuk (Rochdale)
Siobhain McDonagh (Mitcham and Morden)
Stella Creasy (Walthamstow)
Stephen Doughty (Cardiff South and Penarth)
Susan Elan Jones (Clwyd South)
Tom Blenkinsop (Middlesbrough South and East Cleveland)
Tom Watson (West Bromwich East)
Tristram Hunt (Stoke-on-Trent Central)
Vernon Coaker (Gedling)
Wayne David (Caerphilly)
Yvette Cooper (Normanton, Pontefract and Castleford)
No:
Alan Whitehead (Southampton, Test)
Albert Owen (Ynys Mon)
Alex Cunningham (Stockton North)
Andrew Gwynne (Denton and Reddish)
Andrew Smith (Oxford East)
Andy Burnham (Leigh)
Andy McDonald (Middlesbrough)
Andy Slaughter (Hammersmith)
Angela Rayner (Ashton-under-Lyne)
Barbara Keeley (Worsley and Eccles South)
Barry Gardiner (Brent North)
Barry Sheerman (Huddersfield)
Bill Esterson (Sefton Central)
Carolyn Harris (Swansea East)
Cat Smith (Lancaster and Fleetwood)
Catherine McKinnell (Newcastle upon Tyne North)
Catherine West (Hornsey and Wood Green)
Chi Onwurah (Newcastle upon Tyne Central)
Chris Evans (Islwyn)
Christian Matheson (City of Chester)
Christina Rees (Neath)
Clive Betts (Sheffield South East)
Clive Efford (Eltham)
Clive Lewis (Norwich South)
Daniel Zeichner (Cambridge)
David Anderson (Blaydon)
David Crausby (Bolton North East)
David Hanson (Delyn)
David Lammy (Tottenham)
David Winnick (Walsall North)
Dawn Butler (Brent Central)
Debbie Abrahams (Oldham East and Saddleworth)
Dennis Skinner (Bolsover)
Derek Twigg (Halton)
Diana Johnson (Kingston upon Hull North)
Diane Abbott (Hackney North and Stoke Newington)
Edward Miliband (Doncaster North)
Emily Thornberry (Islington South and Finsbury)
Emma Lewell-Buck (South Shields)
Fabian Hamilton (Leeds North East)
Fiona Mactaggart (Slough)
Gavin Shuker (Luton South)
Geraint Davies (Swansea West)
Gerald Jones (Merthyr Tydfil and Rhymney)
Gordon Marsden (Blackpool South)
Graham Allen (Nottingham North)
Graham Stringer (Blackley and Broughton)
Grahame Morris (Easington)
Harry Harpham (Sheffield, Brightside and Hillsborough)
Helen Hayes (Dulwich and West Norwood)
Huw Irranca-Davies (Ogmore)
Iain Wright (Hartlepool)
Ian C. Lucas (Wrexham)
Ian Lavery (Wansbeck)
Ian Mearns (Gateshead)
Ian Murray (Edinburgh South)
Imran Hussain (Bradford East)
Ivan Lewis (Bury South)
Jack Dromey (Birmingham, Erdington)
Jeff Smith (Manchester, Withington)
Jeremy Corbyn (Islington North)
Jess Phillips (Birmingham, Yardley)
Jessica Morden (Newport East)
Jim Cunningham (Coventry South)
Jo Stevens (Cardiff Central)
John Cryer (Leyton and Wanstead)
John Healey (Wentworth and Dearne)
John Mann (Bassetlaw)
John McDonnell (Hayes and Harlington)
Jon Cruddas (Dagenham and Rainham)
Jon Trickett (Hemsworth)
Jonathan Ashworth (Leicester South)
Jonathan Reynolds (Stalybridge and Hyde)
Judith Cummins (Bradford South)
Julie Cooper (Burnley)
Julie Elliott (Sunderland Central)
Justin Madders (Ellesmere Port and Neston)
Karen Buck (Westminster North)
Karin Smyth (Bristol South)
Karl Turner (Kingston upon Hull East)
Kate Green (Stretford and Urmston)
Kate Hoey (Vauxhall)
Kate Hollern (Blackburn)
Kate Osamor (Edmonton)
Keir Starmer (Holborn and St Pancras)
Kelvin Hopkins (Luton North)
Kerry McCarthy (Bristol East)
Kevin Brennan (Cardiff West)
Liam Byrne (Birmingham, Hodge Hill)
Lilian Greenwood (Nottingham South)
Lisa Nandy (Wigan)
Liz McInnes (Heywood and Middleton)
Louise Haigh (Sheffield, Heeley)
Lyn Brown (West Ham)
Madeleine Moon (Bridgend)
Margaret Greenwood (Wirral West)
Marie Rimmer (St Helens South and Whiston)
Mark Hendrick (Preston)
Mark Tami (Alyn and Deeside)
Mary Glindon (North Tyneside)
Matthew Pennycook (Greenwich and Woolwich)
Meg Hillier (Hackney South and Shoreditch)
Melanie Onn (Great Grimsby)
Mike Kane (Wythenshawe and Sale East)
Naz Shah (Bradford West)
Nia Griffith (Llanelli)
Nic Dakin (Scunthorpe)
Nicholas Brown (Newcastle upon Tyne East)
Nick Smith (Blaenau Gwent)
Nick Thomas-Symonds (Torfaen)
Owen Smith (Pontypridd)
Pat Glass (North West Durham)
Paul Blomfield (Sheffield Central)
Paul Farrelly (Newcastle-under-Lyme)
Paul Flynn (Newport West)
Paula Sherriff (Dewsbury)
Peter Dowd (Bootle)
Rachael Maskell (York Central)
Rachel Reeves (Leeds West)
Rebecca Long-Bailey (Salford and Eccles)
Richard Burden (Birmingham, Northfield)
Richard Burgon (Leeds East)
Rob Marris (Wolverhampton South West)
Robert Flello (Stoke-on-Trent South)
Roberta Blackman-Woods (City of Durham)
Roger Godsiff (Birmingham, Hall Green)
Ronnie Campbell (Blyth Valley)
Rupa Huq (Ealing Central and Acton)
Rushanara Ali (Bethnal Green and Bow)
Ruth Cadbury (Brentford and Isleworth)
Sadiq Khan (Tooting)
Sarah Champion (Rotherham)
Seema Malhotra (Feltham and Heston)
Shabana Mahmood (Birmingham, Ladywood)
Sharon Hodgson (Washington and Sunderland West)
Sir Alan Meale (Mansfield)
Sir Gerald Kaufman (Manchester, Gorton)
Stephen Hepburn (Jarrow)
Stephen Kinnock (Aberavon)
Stephen Pound (Ealing North)
Stephen Timms (East Ham)
Stephen Twigg (Liverpool, West Derby)
Steve McCabe (Birmingham, Selly Oak)
Steve Rotheram (Liverpool, Walton)
Sue Hayman (Workington)
Teresa Pearce (Erith and Thamesmead)
Toby Perkins (Chesterfield)
Tulip Siddiq (Hampstead and Kilburn)
Valerie Vaz (Walsall South)
Vicky Foxcroft (Lewisham, Deptford)
Wes Streeting (Ilford North)
Yasmin Qureshi (Bolton South East)
Yvonne Fovargue (Makerfield)
23.26: Here's the list of Shadow Cabinet votes:
Aye:
Angela Eagle
Tom Watson
Gloria de Piero
Michael Dugher
Maria Eagle
Lucy Powell
Hilary Benn
Heid Alexander
Luciana Berger
Chris Bryant
Vernon Coaker
No:
Jeremy Corbyn
Jon Ashworth
Jon Trickett
John Healey
Lisa Nandy
Kerry McCarthy
Andy Burnham
Diane Abbott
Catherine McKinnell
Ian Murray
Lilian Greenwood
John McDonnell
Seema Malhotra
Nia Griffith
Kate Green
Owen Wmith
Abstentions:
Rosie Winterton
23.20: Correction: 16 voted against. The Shadow Cabinet largely voted against airstrikes: 17 voted against, and 11 voted for.
22.58: 67 Labour MPs voted in favour of action, and 152 voted against. 10 abstained or were ill.
Rosie Winterton abstained, as is expected of chief whips in this kind of position. The 67 number is slightly higher than the number we expected this afternoon.
22.36: Motion for airstrikes against ISIS in Syria passes by 397 votes to 223, a majority of 174 in favour of the Government's motion.
21.59: Shadow Foreign Secretary Hilary Benn has just given a speech that won the biggest applause – normally frowned upon – since Tony Blair's final PMQs.
It was a speech that had shades of his father, in delivery if not content, and will be one surely remembered by people on both sides of tonight's issue. We'll get Corbyn's speech up soon, but here is Hilary Benn's in full:
16.55: Ed Miliband has confirmed he is voting against the Government tonight. Read his full statement on LabourList here.
Miliband led Labour in supporting action against ISIS in Iraq a year ago, but scuppered intervention against Assad in Syria in 2013. He says he does not believe extending airstrikes across the border will help to defeat ISIS.
16.35: How many are we now expecting to vote with the Government in favour of airstrikes? That side has lost a couple, with Keith Vaz and Khalid Mahmood switching sides, and Jo Cox, who has written thoughtfully about the subject, will now abstain. That brings the number down a little, but it still stands at around 45 Labour MPs. Neil Coyle is one of the latest to announce his support for the motion.
Whispers on the anti-intervention side are that they expect 70 to vote for airstrikes, but I suspect that may be over-egging it a fair bit. Could we see as many as 60 though? Some think so…
15.15: ITV News has put together the 12 times David Cameron was asked to apologise for implying his opponents were "terrorist sympathisers" and did not do so. You can watch it here:
15.06: Plenty of praise coming for speeches by three high-profile pro-intervention MPs.
First of all, former Foreign Secretary (and acting leader) Margaret Beckett. She argued that action that rests solely on bombing has been successful before, pointing to the action taken in Kosovo in the 1990s. She finished her speech by asking MPs to empathise with alles in France:
"Our French allies have asked us for such support, and I invite the House to consider how we would feel, and what we would say, if what took place in Paris had happened in London, if we had explicitly asked France for support and France had refused."
Former Home Secretary Alan Johnson attacked the idea that participating in strikes against ISIS in Syria would make the UK more of a target, referencing the recent news that seven terrorist plots have been foiled in the past year. "How we vote today will not alter ISIL/Da'esh's contempt for our way of life one iota," he said. "I don't believe that anyone thinks that defeating this motion tonight will remove us from the line of fire."
The next Labour speaker was Yvette Cooper, who stood to be leader this summer. Cooper said that she believed there were areas of the Government's proposal that needed improving, and she will argue for those improvements, but will support the motion tonight.
"I cannot ignore the advice from security experts that without coalition airstrikes in the next 12 months, the threat from Da'esh in the region, but also in Europe and in Britain, will be much greater," she said.
"None of us will have blood on our hands," the former Shadow Home Secretary argued, "The blood has been drawn by ISIS/Da'esh."
14.46: A spokesperson for Jeremy Corbyn has accepted that it is unlikely they will have enough votes to stop intervention in Syria, citing the Tories' decision to whip the motion, and the support of other parties such as the DUP and Lib Dems. However, they claimed that the shift in public opinion away from airstrikes (which we reported at 10.00 this morning), shows that it is pro-interventionists who have "lost the argument".
It also seems that Labour's support for airstrikes against ISIS in Iraq, which the party voted for last year, could be under review. A senior figure in the leader's office said that Corbyn is "questioning whether this is the right way to go", although is not currently pressing the issue given the current focus on Syria.
13.07: Corbyn's statement was sadly unable to raise the standard of debate here today. The last 10 minutes of his speech were overshadowed by his refusal to give way to increasingly rowdy Tory MPs, making it almost impossible for him to make any sort of progress.
In his speech, which you can read in full here, Corbyn said:
"The Prime Minister said he was looking to build a consensus around the military action he wants to take.
He has achieved nothing of the kind.
He has failed to make the case for another bombing campaign. All our efforts should instead go into bringing the Syrian civil war to an end.
After Iraq, Afghanistan and Libya, members thinking of voting for bombing should keep in mind how terrible the consequences can be.
Only a negotiated peace settlement can overcome the Isil threat in Syria. And that should be our overriding goal."
12.32: Jeremy Corbyn stands up to respond, with what looks like it will be quite a lengthy statement. The leader is flaked by two pro-intervention MPs, Hilary Benn (who will speak out in favour of airstrikes from the despatch box later) and Tom Watson. Is this intended as a show of unity, despite their views, on the Labour frontbench?
12.29: Now almost an hour into David Cameron's statement, and he has allowed plenty of interventions (no pun intended) from other MPs, about nine of which (by my count) have raised his comments last night about "terrorist sympathisers".
The Prime Minister should apologise for his comments, that much is obvious. But carrying on asking him to is taking up time in a debate where there is precious little spare, and that could be used to press Cameron on the detail of his plan. As bad as he looked saying it in the first place, Parliament looks like party political point scoring has overtaken the need for serious discussion.
10.00: MPs will today vote on whether to support airstrikes against ISIS in Syria. The debate starts in the House of Commons at 11.30 this morning, and will carry on until the result of the vote, which is expected shortly after 10pm. That means no PMQs today.
We'll be providing regular (and semi-regular) updates on the debate and latest news from Westminster throughout the day. You can catch up on all of yesterday's Syria news affecting Labour in our post from last night – we reckon around 90 Labour MPs publicly oppose action, and 40 publicly support. We'll keep a track of that number until the final list this evening.
Jeremy Corbyn has laid out his opposition to airstrikes in The Guardian this morning. He writes:
"Cameron's approach is bomb first, talk later. But instead of adding British bombs to the others now raining down on Syria, what's needed is an acceleration of the peace talks in Vienna, involving all the main regional and international powers, with the aim of negotiating a broad-based government in Syria that has the support of the majority of its people. In the context of such a settlement, internationally backed regional forces could help to take back territory from Isil. But its lasting defeat in Syria can only be secured by Syrians themselves."
Today's Times reports that support for airstrikes, although still heavily outweighing outright opposition, is on the wane. Support has fallen from 59% last week to 48% this week, according to a YouGov poll. Opposition has grown from 20% to 31%.
However, there is bad news for Corbyn: the number who think he is doing well has fallen from 30% to 24%, and Labour trail the Tories from 30% to 41%.
But support for action could be on the wane among Labour MPs too. It certainly won't have been helped by Cameron's warning to his own MPs not vote alongside "Corbyn and a bunch of terrorist sympathisers". We'll try and bring you more reaction to that later, but the initial mood among the Parliamentary Labour Party (PLP) is very unhappy.
More from LabourList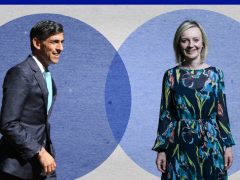 Comment
Rishi Sunak and Liz Truss have now gone head to head in six hustings with Tory members in…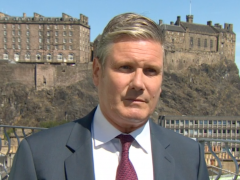 News
Keir Starmer has said that he will set out a "comprehensive set of proposals" to combat the cost-of-living…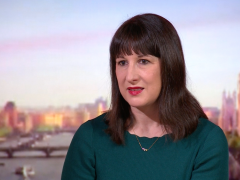 News
Rachel Reeves has urged the Tory leadership candidates to "stop playing to the gallery" and come up with…