The Labour Party has two fundamental problems. Well, it has many, but there's two that relate to one another quite finely.
The first is that its membership – poised for greater policy-making power – is out of step both in terms of belief and largely in terms of class to the party's core base. The second is that its consultative and canvassing processes are outdated and have been for some while. In order to remedy the first, we must remedy the second.
Consultation outside of our bubble is necessary; essential, even. As I put forward in my last article, there is a massive gulf in our internal democracy, which is increasingly narrow in terms of accessibility and thus class. This means reaching out is vital, either via expanding the membership via some sort of vague drive, or more ably we expand our consultative processes outside of the membership.
But in practical terms, we must evaluate and understand what a consultation would mean in both methodological terms and application. A lot of new MPs owe themselves to a fierce ground operation built on those five million conversations in May, but clearly quantitative data collection on its own is behind the times. It both wastes the skills, creativity, and talent of activists; and it does not give us a wide enough indicator of the mood of the electorate.
So our consultative processes need to be innovative. And a romantic would be drawn, first and foremost, to community organising. The ultimate in qualitative 'research'. I say romantic, because Labour has only ever flirted with community organising in its most ideal sense. We either have external groups engaged in it, like Movement for Change, or we explored it only superficially, as with our transatlantic relationship with Arnie Graf.
But Labour itself has never actually invested in the training programmes put forward under the Citizen UK model. This involves, not just knocking on doors, but being invited in. Training activists to become qualified in hosting one-to-one sessions; that is, informal investigations into the issues troubling individuals in their communities. A community organiser would then collate the most pressing issues in a community and lobby on their behalf. But because we'd be a party seeking government, we'd instead feed our findings into our policy-making processes. Community Reports would form the basis of what would then be a truly grassroots, mass movement Labour Party.
This is costly, though. Running Citizens UK-style training courses are no small feat. Running training days and workshops for activists and then organising the implementation of community organising campaigns on the ground could involve funneling a lot of resources and funds at a time when our finances are precarious and the future is indeterminate, thanks to the Trade Union Bill.
So either the party would have to see it as a long-term investment, getting the most out of the skills of its members and then receiving a substantive, qualitative collection of data that'd be essential for restoring the party's electability in the long run, or it'd have to find ingenious and devolved ways of seeing community organising events in action. Hiring trainers and running region wide workshops; collaborating with internal groups and trade unions to host events; and investing in digitalisation for both running online tutorials and later on, signing up potentially receptive but somehow diverse constituents who'd be interested in being consulted, are all possible options.
This is more than the five million conversations or something akin 1987's Labour Listens. This would put us and our newly-skilled members at the heart of communities we risk losing touch with. It would be a heavy shift in how we conduct consultation, but it may just be worthwhile.
More from LabourList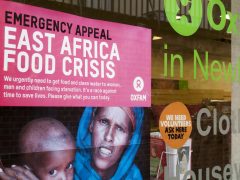 Comment
Someone in East Africa dies of hunger every 48 seconds. This is the result of the imperfect storm…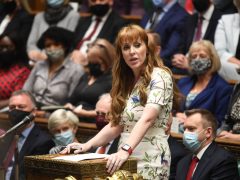 News
Angela Rayner has accused Boris Johnson of "watering down the rules to save his own skin" after the…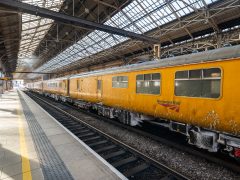 Comment
Network Rail, the company that owns and maintains Britain's railway infrastructure, has recently announced plans to cut over…