Alison McGovern and Tristram Hunt are both wrong. Our English Challenge won't be met by dreaming up more and bigger institutions or by a top-down pledge for new lines on the map. England must seize its own power. Not wait for it to be given by a future Labour government.
It is the mistake of many on the Left, when trying to tackle what we are finally acknowledging is our "English problem", to dream up a big plan. The mistake is to go straight to a mechanistic solution. We should not be asking how a future Westminster Labour government might devolve power, but how Labour in England might help the English seize power now.
This is not something that can be done by drawing more lines on the map, with little regard for the people who live there. The English have done that before to other people, and it never ends well.
Jon Cruddas' policy review that helped to shape last year's manifesto looked a lot at power, where it was held, and why it mattered. It also looked at people's sense of place and belonging. People belong to their town or their city, or their county.
This risks getting even worse if city or combined regions focus on the urban at the expense of the suburban, the coastal, the rural and semi-rural. Far too many people will find themselves living in overlooked hinterland, neither here nor there, with no more power and control over their communities than they do now.
It's odd then that Labour politicians should be making the case for more arbitrary boundaries to be imposed in the shape of regional assemblies or government. Yet every time we have conversations about regaining power in England our conversation trips almost inevitably into a technocratic conversation about constitutional changes.
We will not gain the trust we have lost by dreaming up schemes for devolving power to new institutions, assemblies or authorities. We will do that by building our case from the ground up.
And it is even more odd for us to indulge ourselves by making plans in this way when we are already in power, locally across the country. This is the power we should be harnessing, convening the voices of English Labour, from Cornwall to Berwick to shape the future of our country.  On this Alison is right.
Before we draw up maps and plans for the country, let us convene English Labour, a Party of and for England, beyond London, with people to speak up for working people and our values in every town and county, not just where we currently hold power.
And let us use, and not resist, the Tory devolution agenda to seize local power and control – for our communities. We could lose the chance for our communities to speak up and work together, because there are too many vested interests in the status quo.
Let England and its people speak for themselves about where and how power is exercised, from the emptying the bins to creating new jobs. People can then see how they can make their collective voice more powerfully heard by coming together, in terms and on boundaries that work for them. When people feel power is too distant (and we all know that's true from our doorstep conversations about Europe) why on earth would we be the ones to come up with systems of government which relate to no existing identity, nothing that people feel about themselves or their family? And in this Tristram is right. Englishness is an identity that needs a civic expression. But the English must shape it, not elites in Westminster.
The electoral situation we now find ourselves in is new: it is more likely for Labour to gain a majority of MPs in England than it is across the UK. Indeed if we want to form a government in Westminster it is essential. The route to power unusually, lies through England. For we English this is quite exciting. Because despite the amount of places in England where we do already hold power, Labour has for too long relied on the Celtic blocs. Now they are not there anymore. England's role in Labour's resurgence may never have been more important.
Polly Billington was Labour's candidate in Thurrock in 2015.
More from LabourList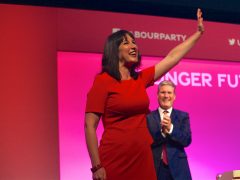 Comment
The Conservative leadership contest has shown the Tories' traditionally reckless and dishonest approach to the public finances. It…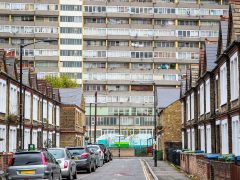 Comment
Whilst there has been much talk about the 'cost-of-living crisis' one of its key components, rent, has yet…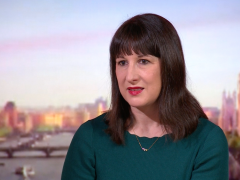 News
Rachel Reeves has warned that "people are worried sick about how they'll pay their bills and do their…