Jeremy Corbyn today returns to his core anti-austerity message by launching a new attack on Tory spending cuts which have "devastated" public services.
With little more than 24 hours to go until polls open in elections around Britain, Corbyn highlights record hospital waiting times, rising class sizes and cuts to the fire service and police.
The Labour leader also warned of a "£4.8bn black hole" in Tory spending plans, following George Osborne's chaotic Budget, which could lead to cuts to thousands more police, nursing and teaching jobs as well as to the number of social care places.
Corbyn, who yesterday defiantly predicted Labour would not lose any seats in local elections, today attacks the Tories' "ideological" desire to cut back the size of the state.
"The Tories have made it clear they don't stand up for people's priorities. Their ideological cuts have devastated public services leaving the NHS with the worst A&E waiting times since records began, and an unnecessary dispute with junior doctors", he said.
"Rather than tackle rising class sizes in schools or the shortage of teachers, they are now preparing to spend over £1 billion on a top down reorganisation of schools than nobody wants.
"The systematic dismantling of our public services has meant 4,500 fewer firefighters, 18,000 fewer police and a care system unable to give the support that elderly and disabled people need.
"The Tories' failed economic policies mean there is now a multi-billion black hole to fill in this Parliament. The Tories can no longer be trusted with our communities so send them a message on 5 May, vote Labour."
Corbyn was speaking amid reports an attempted coup by "moderate" backbenchers – planned in the aftermath of expected poor local election results – had been postponed until after the EU referendum on June 23 . A series of pollsters and shadow Cabinet figures have repeatedly said, however, that the Labour leader remains easily capable of winning a majority among the party membership anyway.
Tomorrow's local elections in England, mayoral vote in London, and devolved parliamentary polls in Scotland and Wales represent Corbyn's biggest test since becoming leader.
Corbyn attempts to tap into public worries over the scale of spending cuts by today publishing Labour analysis suggesting the Tory "black hole" could lead to cuts which are the equivalent of:
The loss of a further 2,900 police officers.
The loss of almost 20,000 nurses and 18,000 midwives.
The loss of around 16,500 teachers.
The loss of a further 3,000 residential social care places for the elderly.
More from LabourList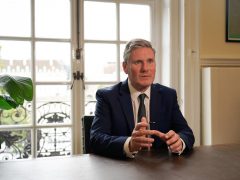 News
Keir Starmer has declared that he intends to "take suggestions" and continue discussions about his preferred rule changes…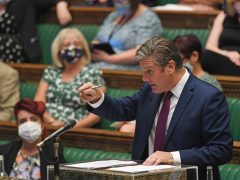 Comment
Keir Starmer would be forgiven for heading down to Brighton for Labour conference this weekend feeling slightly more…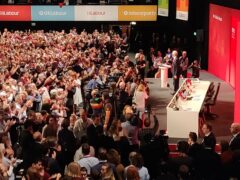 Comment
Labour conference 2019 may only have been two years ago, but in many ways it feels like it…