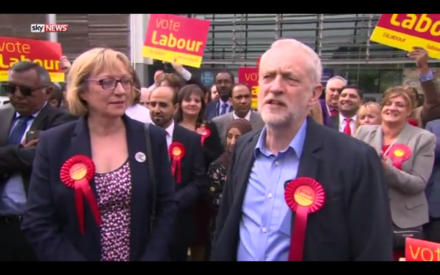 Jeremy Corbyn and his senior allies have launched a fightback after Labour failed to make a breakthrough in English local elections and suffered another meltdown in Scotland.
Corbyn delivered an impassioned speech in Sheffield, where he attacked the Tories over their failure to deal with the steel crisis, condemned the running down of the NHS and challenged David Cameron to tackle tax avoidance.
The Labour leader was in Sheffield Brightside and Hillsborough to congratulate Gill Furniss (above), one of two new Labour MPs, alongside Chris Elmore, who comfortably took Ogmore in Wales.
Amid grumblings over the performance in Scotland, where Labour slumped to third place, and the regression in England compared to the local elections of 2012, Corbyn highlighted the pressure Labour is putting on the Tories in Westminster.
"We are very determined we will continue our opposition to what this Government is doing," Corbyn said.
"We are forcing them back on so many things, such as the forced academisation of our schools, such as the continuous under-funding of our NHS because as I said to the Prime Minister last week, there is a choice: either you continue this path of cuts, closures and inequality or you collect the uncollected tax and you pay for the services that everybody else needs. That's what we understand – I don't think they do. This is the Labour way."
Corbyn, who is expected to focus more on tax avoidance in the coming weeks, also championed Labour's economic argument against a Tory government which has presided over a widespread threat to jobs at the Port Talbot steel mill and been forced into a u-turn over planned cuts to Personal Independence Payments.
"Our party is standing up, standing up for the steel industry, standing up against the cuts in disability payments made by this government, standing up against the grotesque levels of inequality in Britain," he said.
"That is the Labour message – that the economy could and will be run in a very different way that works for all, not just a few under the Tories."
Labour lost control of Dudley council and trailed behind the SNP and the Tories in Scotland while it won in Welsh Assembly elections although was narrowly short of a majority.
The results were described as a "mixed picture" by Tom Watson, deputy leader, as the prospects of a coup attempt seemed to fade.
"Even our opponents would say that after eight months it would be very unfair and improper to hang this set of election results on Jeremy Corbyn's peg alone," Watson told the Today programme.
"After only eight months people would say he needs more time to show the direction Labour needs to take to win that 2020 general election."
Jon Trickett, shadow Cabinet minister and Labour's election co-ordinator, defended the performance as backbenchers asked what had gone "wrong". An analysis by the BBC showed Labour's share of the vote down by about six per cent on its 2012 result.
"The clear signs are that we are doing better than last year, when we had a bad general election result, while the Tories have lost ground," he said in an article for LabourList this morning.
"The English council seats up for election this week were last fought in 2012, which was a high water mark under Ed Miliband at a time when Labour was much further ahead in the polls.
"That's why we have lost some seats and good councillors. But the political landscape has been transformed since 2012."
More from LabourList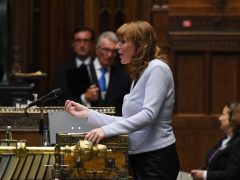 News
Angela Rayner has said Boris Johnson was either "negligent or complicit" over the sexual misconduct allegations made against…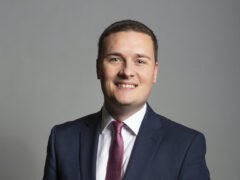 Comment
This weekend, I marched through the streets of Tredegar to celebrate the memory of Nye Bevan. It was…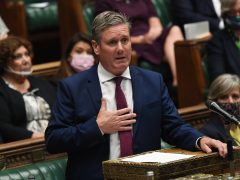 Daily email
"It's realistic." That was Emily Thornberry's assessment of Keir Starmer's announcement yesterday that a Labour government would not seek to…