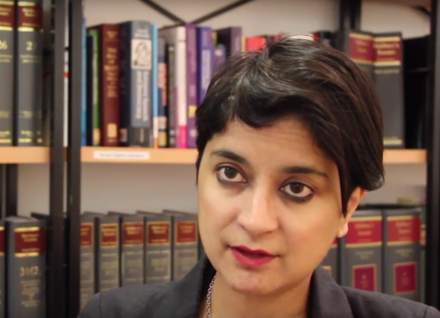 The barrister leading Labour's anti-Semitism inquiry today vowed to act in the "best interests" of the party but faced questions over the independence of her investigation.
Shami Chakrabarti revealed she had joined the party on 29 April – the day she was commissioned to produce the inquiry – and vowed to produce a report "without fear or favour" by July 1.
Chakrabarti said she would consult widely with Labour Party members and the Jewish community, as she considers anti-Semitism and Islamophobia, and asked for submissions in the next three weeks.
"Even in 2016 no part of any society can be completely untouched by some form of racism", she said in Westminster today.
"The difference between a progressive political party and others is that it fights both prejudice and complacency.
"It sets a high standard for itself…. In contrast with other parties and individuals it will look at itself in the mirror."
Chakrabarti was commissioned after Labour was hit by a string of controversies over anti-Semitism, including Ken Livingstone's claim Hitler was a Zionist "before he went mad".
The former director of civil liberties group Liberty was speaking today alongside inquiry vice chairs Baroness Royall and Professor David Feldman, director of the Pears Institute for the Study of Anti-Semitism. Royall's report into allegations of anti-Semitism at Oxford University Labour Club will feed into Chakrabarti's inquiry.
After revealing she had recently joined the party to carry out the review, Chakrabarti said: "As a Labour supporter who had previously not been affiliated to any party because of a cross-party human rights campaign I wanted Labour Party supporters to trust that I am independent of any person or group or wing of the party and I am conducting this inquiry with their best interests and values at heart".
Chakrabarti also repeatedly highlighted Labour's constitution, which states: "The NEC will work to deliver a Labour Party that reflects the communities it serves and will therefore ensure policy, practices and procedures enshrine principles of equalities, inclusion and diversity."
She also appeared to aim a dig at the Conservatives when she referred to the "Warsi inquiry into allegations of Islamophobia in the Conservative Party" before adding "Is there one? No there isn't."
Baroness Warsi was one of several senior Conservatives to criticise Zac Goldsmith's campaign to be mayor of London, which made repeated references of Sadiq Khan's Muslim faith, but there is no inquiry underway.
More from LabourList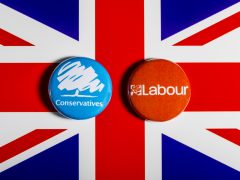 Comment
If you listen to some commentators, you'd think Labour are now destined to be the largest party in…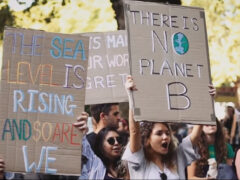 Comment
If the past two years have taught us anything, it is that there is still a lot of…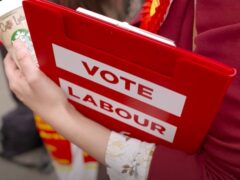 News
Aspiring Labour MPs can now apply for selection in all remaining seats without prospective parliamentary candidates, with the…