The hard left has always "had a problem with anti-Semitism" former shadow Cabinet minister Michael Dugher said as he described the handling of the suspended Ken Livingstone as a "test case" for Jeremy Corbyn.
Dugher, who was sacked as shadow Culture Secretary in January, said the "vast majority" of new Labour members are committed to fighting racism but warned the surge in new recruits over the last year had allowed in people with extreme views.
He also called for the expulsion of Livingstone, who is currently suspended, following a series of offensive comments in which he said Hitler "supported Zionism" before "he went mad".
Dugher's intervention, in a speech at the Young UJIA last night, came in the same week as Labour published a summary of Baroness Royall's investigation into allegations of anti-Semitism at Oxford University Labour Club.
Dugher said the Labour Party is not anti-Semitic but said there "is a problem of anti-Semitism in some parts of the Labour Party".
"One of the challenges for Labour is that our membership has nearly doubled in the past year. This is to be welcomed. The vast majority of our new members are good, decent people committed to good, decent Labour values like fighting racism, prejudice and inequality. They also want to see our politics done in a better way.
"But we have to be honest that a small minority of our new members have come from the Hard Left. These are people who's politics and view of the world has been on fringes and extremes. And there has always been a problem with anti-Semitism on the Hard Left."
Dugher called for tougher measures for Labour to deal with bigots as well as training for members to ensure they understand anti-Semitism.
"Firstly, Labour must have the processes, resources and political will to root out those people who hold extreme views and expel those who perpetrate anti-Semitism. I am hopeful that the Shami Chakrabarti Inquiry will lead to that and I took great encouragement from Jan Royall's comments to the JLM.
"Secondly, Labour must educate, inform and engage with all our members, including all our new members, to make sure they properly understand about anti-Semitism – what exactly it is (and what it isn't) and how it manifests itself. Because it's clear to me, just looking at some of the reactions to what I say on social media, that there is a huge amount of ignorance out there. We need to have a national programme of political education that is taken out to constituency Labour parties across the country".
Royall's report will be fed into Shami Chakrabarti's broader inquiry, which was formally launched this week, and is due to report by July.
Dugher also took on the claim that some people in the Labour movement who opposed Jeremy Corbyn were using the anti-Semitism row as a means to damage the party leader.
"We must recognise the seriousness of the problem – we cannot be in denial. We must be unequivocal in our condemnation," Dugher said.
"We cannot blame Jeremy Corbyn's critics or anyone else for the problem we have – the blame for Labour's anti-Semitism problem lies solely with the anti-Semites themselves. The [Chakrabarti] Inquiry must lead to tough new standards that ensures zero tolerance and swift and severe action against perpetrators."
Dugher also said Labour's national executive committee (NEC) must be allowed to carry out a "a proper and fair investigation"into Livingstone's behaviour but added: "Given the condemnation of Mr Livingstone by the Chief Rabbi, the former Chief Rabbi, the Board of Deputies, the Holocaust Education Trust, the Jewish Labour Movement and just as importantly from ordinary Labour members and decent people up and down the country, in my view it is inconceivable that Livingstone not be kicked out of the Labour Party for good. There has been a pattern of behaviour from Mr Livingstone established over many years and there has never been any sign of any 'demonstrable' change of views.
"Labour cannot give Livingstone a free pass. To do so would make a mockery of the urgent need to show that Labour is resolute in our determination to stamp out anti-Semitism".
More from LabourList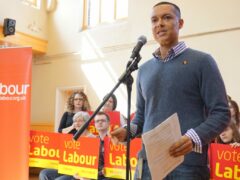 Comment
This year, flooding and wildfires have devastated huge portions of the globe. India has been hit by drought.…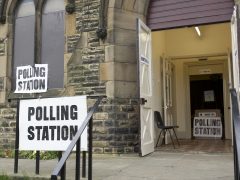 News
UK adults support bold policy ideas going to Labour conference, including a switch to proportional representation for Westminster…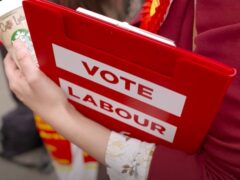 Comment
Labour is set to debate proportional representation (PR) at its annual conference after 153 Constituency Labour Parties (CLPs)…