On Tuesday afternoon, I announced that I was standing for election to represent Labour Party members on its National Executive Committee. My first 24 hours as a candidate were a crash course in why so many are reluctant to put themselves forward. In less than a day I have faced racist and sexist abuse through social media, directed to both my family and me, been smeared by Tory blogs, and had senior figures in my own party attack me unfairly.
I woke up to Twitter notifications informing me that I do not want the Labour Party to win in 2020. This is news to me. I have just finished months of campaigning with Scottish Young Labour building to the Scottish Parliament election. A year ago, as London Young Labour's Chief Campaigns Officer, I had just finished five months of organising campaign days in the capital: two canvassing sessions most weekends, and up to two evening phone banks most weeks. Campaigning myself but also working to bring in young people from across London.
A quick glance over my public Twitter profile would make abundantly clear my commitment to Labour's electoral efforts. So why the attacks?
A year ago, during the leadership election, I wrote a blog about how the Labour Party needs to do more than simply contest elections. I still stand by that. We need to rebuild our organisation and regain trust from the electorate. Nowhere is this truer than in Scotland. This means being an active presence in our communities, embedded in grassroots campaigns and offering much more to the electorate before we ask for their vote in return. It also means putting in the hard work needed to produce the policies which can create a fairer society.
Unfortunately, the blog included one clumsy line which has caused me so much grief: "My belief is that winning 2020 should not be the priority of the Labour Party". I accept that this was poorly worded. The addition of the word 'sole' before 'priority' would have cleared up all ambiguity. Nonetheless, my intentions were clear from the rest of the article. Moreover, they are reinforced by my track record. At best my critics, some of whom I have stood side by side with on the doorstep, are uncharitable and have failed to do their homework, insisting on interpreting me in the most negative light and refusing to seek further context. At worst, it was an intentional attempt to smear me and ground me down before my election had even started.
My day got worse from here. The right wing blog Guido Fawkes then picked up the story. This led to more attention and more hatred on social media. And I presume it was thanks to this coverage that I won the attention of the far-right.
A neo-Nazi blog covered my candidacy. There, I am described as a 'dirty Zionist Jewess'. The writer has publicised my twitter account and instructed its readers to send Nazi images to me. The comments on the page include photoshopped images of me in a gas chamber. More harrowing still, they have shared my sister's Twitter handle and suggested that she be targeted too.
Clearly these two experiences are not the same, far from. I know that all of us in the Labour Party will agree that racist and sexist abuse is always unacceptable. But what strikes me today, having experienced both in such high volumes and in such a short period of time, is that their effects are so similar. Both make me anxious about how everything I have ever said or done will be used against me. Both make me feel that nothing I ever do will be good enough. Both make me want to give up.
But I will not give up. I will do what I set out to do when I decided to run. I will fight this election hard and give members the battle of ideas that they deserve. I hope that you will join me.
Rhea Wolfson is standing for election to Labour's NEC
More from LabourList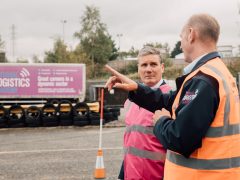 News
Swing voters were asked to share their impressions of Keir Starmer as well as Boris Johnson and Rishi…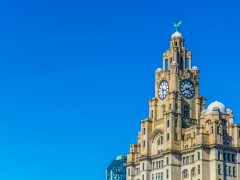 Daily email
MPs from across the chamber paid tribute to David Amess yesterday. The late parliamentarian was described as not only a…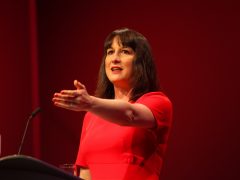 News
Labour is expected to force a vote of MPs on cutting business rates after research from the party…