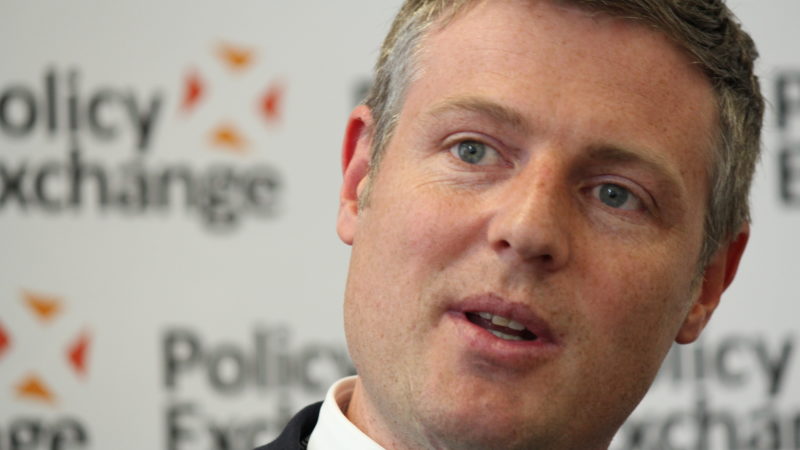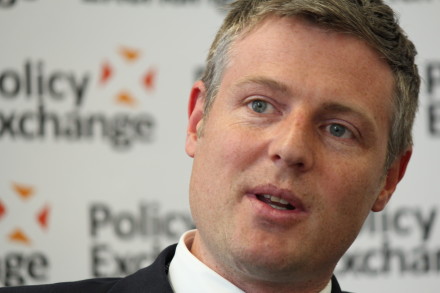 If there's one Conservative we should all have time for, it's Sayeeda Warsi. There's a lot we don't agree on but she's often worth listening to. Her disappointment with the Conservative's mayoral campaign is a case in point: "this isn't the Zac Goldsmith I know".
What prompted Warsi's dismay? Perhaps Goldsmith's decision to be the face of a virulently divisive campaign. He's put his name to leaflets that buy into stereotypes about British Indians and Tamils (all of "them" love gold, he seems to think) in an unsophisticated, ill-informed attempt at divide and rule.  Similarly, he's tried to tap into anti-Muslim prejudice by suggesting that Sadiq Khan isn't a friend to British Hindus while papers suggests Labour's candidate is friendly to "extremists". To Goldsmith, ethnic groups are made up of crude stereotypes that are easy to manipulate. He is, after all, the man who claims to be a huge fan of Bollywood but can't name an actor or film from this world-famous industry.
This weekend, after hearing these criticisms of his campaign, Goldsmith decided to double down on his toxic line. Writing for the Mail on Sunday he said Khan would be a "catastrophe" for London and implied he'd be incapable of dealing with terrorism – to make his point the paper saw fit to pair the article with a photo of the iconic red London bus hit by a bomb in the 7/7 attacks. The anti-Muslim message reared its head once again.
Like so much of the racialised rhetoric churned out by the Tory campaign machine, none of this has any bearing with reality. That doesn't make Goldsmith's message any less opportunistic or frightening. At a time when Islamophobic sentiment is on the rise –  last year increasing by more than 70 per cent in the capital Goldsmith claims he wants to represent – he's seeking to divide people in London rather than unite them.  At this point you might ask: where is the Tory inquiry into Islamophobia?
With Khan polling ahead of his woefully incompetent opponent, it looks like he's on track to be our next Mayor. But there's room for caution: psephologists have been wrong before – just cast your mind back to the general election predictions this time last year. The politics of fear might play better than you'd like to think and low-turnout could still stymie Khan's chance. This is where getting out the vote really matters. That's why on election day I'll be pounding London's streets for Sadiq – and anyone based in the capital who can spare an hour or two should do the same. It could make all the difference.
Defeating Goldsmith isn't just about Labour winning the mayoralty. The frightening sentiments peddled by the Tories over this long campaign aren't the aberration they should be in British politics. London's current Mayor, Boris Johnson, one of the supposed shining lights of the Conservative party, is known for making bold statements infused with racism. In the past, he's called black people "piccaninnies". And well before his slur about Barack Obama's "half Kenyan" ancestry,  Johnson lamented the days of the brutal and exploitative British Empire. Johnson appeared to think that people in countries such as India couldn't have – and hadn't already – progressed without colonialism.
Meanwhile, anti-foreigner or anti-"other" sentiments bubble under the surface of a British political system where a majority of MPs think this country should close its doors to 3,000 refugee children. This is all connected through a dislike for difference.  The Tories have tried to benefit from this vile form of politics – that's why we have to get out the vote for Sadiq Khan and make sure Goldsmith doesn't succeed in his bid for mayor.
More from LabourList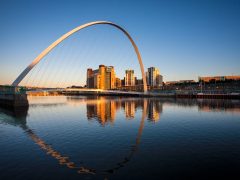 Comment
In 2002, the people of Hartlepool chose H'Angus the Monkey for their directly-elected mayor. Real name Stuart Drummond,…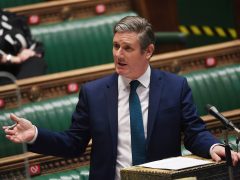 News
Keir Starmer has welcomed Boris Johnson's announcement of the start date for a public inquiry into the handling…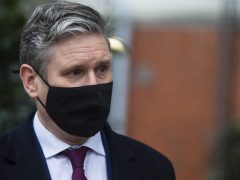 Comment
In 1940, Winston Churchill as Conservative leader of the opposition set out his vision for Britain's place on…