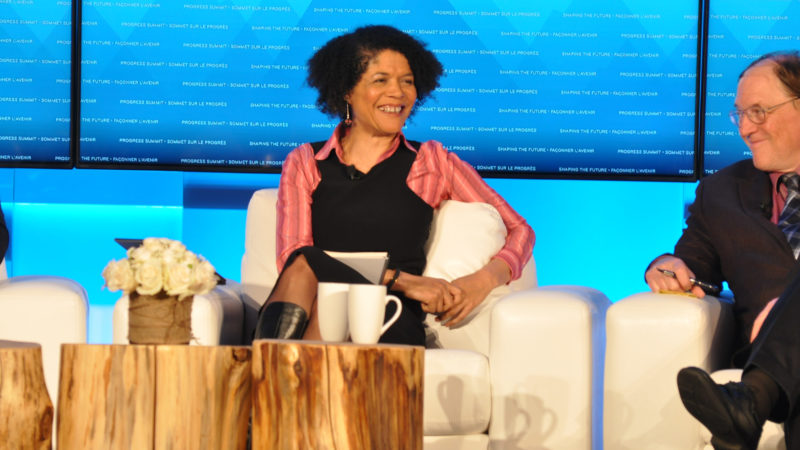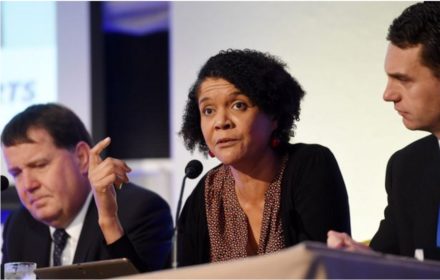 I was ten years old for the last referendum on Europe in 1975. I thought it was a no-brainer. A true internationalist, I saw a progressive Europe as the natural first step towards a Global Socialist State…
A lot has happened since then and I don't just mean the demise and resurrection of both the Bay City Rollers and flares. I no longer look for a Global Socialist State any time soon. I'd settle for a UK one. I do think, though, that when it comes to the EU, I was fundamentally right all those years ago.
The European Union has brought us many benefits, not least securing post-war peace. Three million jobs are linked to trade with the EU. My region, the North East, has benefited from £1.1bn of inward investment from the EU in the last five years. In addition, inward investment from outside the EU – such as from Nissan – is often linked to access to EU markets.
What else has changed since '75? Europe has expanded. Freedom of movement has given many the opportunity to work abroad as I did in the 1990s, living in Paris and learning French with a Geordie accent. Today 1.2 million Brits live on the continent, more than in Birmingham, Britain's second city.
Not surprisingly the EU also brought many Europeans to the UK. We all know that immigration is playing a big role in this debate. The Labour Party is proud of Britain's diversity, and proud that people have come from abroad over many generations to contribute to our prosperity, our culture, and our NHS.
Where there has been downward pressure on wages, or increased pressure on schools or the NHS we shouldn't blame migrants but the politicians who are neither investing in our infrastructure nor protecting working people of all nationalities from exploitation.
In stark contrast, membership of the European Union has done a huge amount for employment rights – paid holidays, parental leave, equal treatment for part- timers to name a few – and women have benefitted particularly, as trade unions have made clear.
Let's look at some things that haven't happened since 1975. We were told by the out-campaigners of the time that a vote to stay in would be a vote for higher food prices, but between 1980 and 2000 the price of food in real terms dropped by over 60 per cent. We were also told that Britain would become "a mere province of the Common Market," "Europeans", they said, "have been ruled by dictators or defeated or occupied… they are more used to abandoning their political institutions than we are." But one of the great triumphs of the European Union has been to embed democracy into so many European countries.
Yet many also feel that neoliberalism has won the argument of ideas since 1975. Liberalisation of markets, deregulation, privatisation and globalisation seem to be the driving forces of European economics, often, it must be said, imported from the US and the UK. Does this mean we should then leave Europe to the right-wing populists and neoliberals and go play in our own sandpit? Some on the left are advocating that. Is that really the progressive response? I do not believe so.
As Jeremy Corbyn has set out, Europe has achieved much for working people and especially when there were progressives in power. It is no coincidence that most of the gains for workers' rights were introduced in the 1990s, when a wave of left-wing and centre-left victories in national elections across the continent meant the EU was at its most progressive. We get the Europe we vote for.
And there is work going on right now for a progressive Europe. At the Progressive Economy annual forum in Brussels last week I heard from keynote speaker and member of Labour's economic advisory committee Marianna Mazzucato on why the North East was better off in Europe. She was joined by economists like James Galbraith, author of the Spirit Level Kate Pickett, leaders of the Social and Democratic Group, MEPs, European Commission representatives and politicians from other European countries to set out what a progressive Europe should look like.
I also spoke at a summit organised by ISIGrowth on "Europe beyond austerity". The two day session aimed to develop a clear alternative to neoliberal economics, demonstrating that progressive states can be a positive driving force for innovation and redistribution. We need to be part of that.
I'll finish with an example of what that progressive Europe could do, drawn from an area I know well: Digital. A lot of good work has already been done by the EU, slashing roaming charges, improving data protection, breaking up monopoly power – but there is still more to be done.
As I wrote last week, Digital technology is transforming the way we live. We need to shape this digital revolution so that it's not the already-powerful who take all the power, and we will not be able to achieve that on our own. We won't be able to hold the mega global corporations to account with a population of 60 million. We won't be able to define the standards for the Internet of Things from Fortress Britain. But 500 million of the richest people in the world? They'll listen to that!
And the rest of the world needs us to play that leadership role. Because somehow I don't see China or the US driving progressive digital change. On data rights, on privacy, on climate change, on sustainability, on fair trade, on illicit financial flows, on welfare, on human rights, on equality, on progressive economics… We need to be leading and collaborating with our comrades across the European Union.
More from LabourList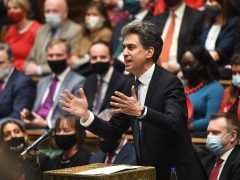 News
Ed Miliband has demanded that Liz Truss and Rishi Sunak end the "appalling vacuum of leadership" as households…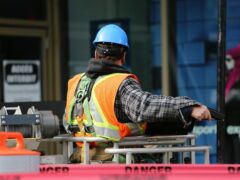 Comment
"If you try to underpay you just get annihilated in the comments. You have to delete the post"…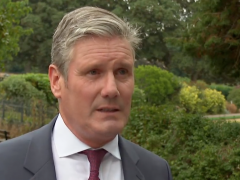 Video
Keir Starmer has said people he has spoken to are "very, very pleased" with Labour's proposal to freeze…