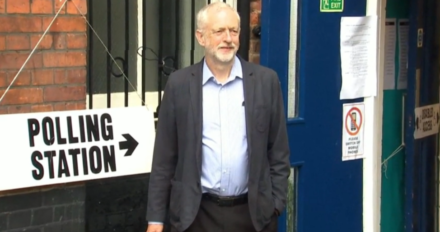 We cannot go on like this. It has been a devastating couple of days for the Labour Party in which it has lost a respected shadow Foreign Secretary, more than half the shadow Cabinet and some 34 shadow ministers in total. That was all before last night's meeting of the PLP descended into a "brutal" row.
This has all happened at a time of almost unprecedented political and economic turmoil over Brexit with the pound falling to its lowest level in 31 years. And, in case you hadn't noticed, the Tory Government has been brought to the point of humilation.
So the one thing people would agree on right across the Labour movement is that Britain needs a strong opposition.
Instead the Labour Party – to which many of us devote our working lives and our free time – is in crisis.
It is not the job of LabourList to take sides on a day like this but the party cannot go as it is. The current situation is untenable and, after a day of quickfire resignations, it is deteriorating faster than many hacks can even type.
Given that Corbyn has already pledged to stand in any leadership election, citing the "overwhelming mandate" he achieved last summer, it seems that a fresh poll would be the most straightforward – and perhaps the only – way to resolve this crisis.
Otherwise we are at an impasse. Several departing shadow Cabinet ministers have called on Corbyn to trigger a leadership election or, as Angela Eagle demanded, simply to "stand aside" because of a failure to "win the confidence" of voters and the public, but this will not happen anytime soon.
Corbyn has repeatedly said the leader will not resign. Nor will he do as John Major did 21 years ago and issue a "put up or shut up" ultimatum to rebellious backbenchers, sources have confirmed. Corbyn sees no need to demand a fresh vote, given that he was elected so decisively less than a year ago, and he does not have the power to call an election. It is only if – or, rather, when – the Labour rebels muster the signatures of 51 MPs and MEPs that they will be able to trigger a leadership ballot. It is possible this could happen as soon as today.
After the chaotic events of yesterday, which saw more than 40 resignations from the shadow Cabinet and junior ministerial ranks before a pro-Corbyn rally was staged by Momentum, there is a desperate need for some kind of certainty over the future of Labour. The country needs an effective opposition not just because of the vote for Brexit, which has put financial markets in a spin, but because of the spending cuts and regressive agenda being delivered by the Government. Both Britain, and the order of Europe, are being re-shaped as we speak and this needs a Labour voice.
The other looming pressure for certainty comes, of course, from the prospect of a general election. The Tories are certainly divided but they remain ruthless with their rivals. What do Boris Johnson and Theresa May, the expected front-runners in the blue leadership race, have in common? The desire to vanquish the Labour Party.
So Labour needs a shadow Cabinet made up of its best and brightest talents. Little judgement can be made yet on the new appointments, such as Clive Lewis, who only arrived yesterday, but it is clear we have lost some strong shadow ministers, such as John Healey, a former minister and an expert on housing.
For much of the winter we spent our time asking ourselves if voters were listening to us. Now, rest assured, they most definitely are. It is just that they might not like what they hear.
Clearly, something needs to change for the good of the party and the country. Tom Watson will have a role to play in stabilising Labour, whether as unifying deputy leader, caretaker boss or speaker of truths to power. Whatever the rest of this week brings – and that is likely to include the start of a leadership contest – Labour MPs and members must come together for the party to succeed, or simply to survive.
More from LabourList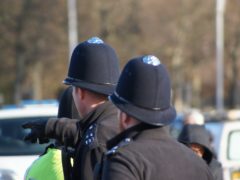 Comment
Another week in Haringey, another young man fighting for his life after a near fatal stabbing in Bounds…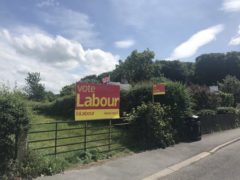 Comment
On Thursday 2nd May, Swale borough council in East Kent is one of the councils in England with…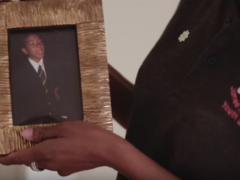 Video
Labour's latest party political broadcast, airing tonight ahead of local elections on May 2nd, focusses on crime. The…