We are just 15 days from the biggest decision the people of this country will make for a generation – and I stand united with the vast majority of my PLP colleagues in believing that Britain's interests are best served by taking a leadership role in a reformed European Union. For me, this position seems instinctive. Labour is and always has been an internationalist party. Co-operation is our gospel; collective action for the common good an essential part of our political purpose.
However, we should acknowledge there are some perfectly respectable left-wing arguments for Brexit. Concerns about democracy and sovereignty; about crony capitalism; about the impact of free movement on wages; and about the callous treatment of countries like Greece. As we make our case for Remain during the final fortnight of this campaign, we must tackle these arguments head on.
In committing ourselves to a reformed European Union, we have taken both a pragmatic and a principled position in this debate. A decision which, in contrast to the Brexiteer absolutists, chooses the hard slog of political reform over the cheap and ultimately deceitful thrill of populism. Because the truth is that if we do want to transform capitalism for the digital age; if we want peace, national security, economic justice, fairer taxation, sustainable development, human rights and liberal democracy to triumph on a continent which might just as easily chose to revisit its nationalist past, then we have to place out faith in the crucible of international co-operation. This means campaigning for collective European solutions to collective European problems; and using our alliances and influence, in the spirit of internationalism, to work for a better future for all.
But we cannot ignore the need for reform. Former industrial communities like Stoke-on-Trent, with high numbers of jobs in manufacturing and EU-export focused businesses vulnerable to tariffs, often benefit greatly from membership of the single market. Yet the reality is it also these communities – with our skills challenges, low wages, and high levels of worklessness – where faith in mainstream politics is at its lowest ebb.
So Labour must accept that Europe needs to work much more effectively for these communities. First, the EU needs to make sure the rules around free trade – including any future TTIP talks – are set with interests of working people in mind. The Labour movement, right across the continent, will not be beguiled with talk of growth if that growth only benefits multinational corporations. Second, it should to look again at state aid regulations which can create obstacles to both the entrepreneurial state and modern industrial policies our communities need to thrive. And third we need more powers to manage the effects of mass migration on social cohesion and public services. As Gordon Brown argued recently, an EU-wide "solidarity fund", where the EU pays a rebate to those countries most affected by internal migration, is one part of the answer.
For me, this concrete reform agenda balances the need to show Labour communities we are on their side, with an optimistic, internationalist case for European co-operation. But crucially it is also an argument for a Britain which chooses to fight for liberal, socialist values on the global stage – just as we have throughout our history. Because, though the Brexiteers would have you believe otherwise, Britain has always been deeply enmeshed in Continental alliances. Victory at the Battle of Waterloo was the product of a British-Prussian-Dutch-Swedish-Russian alliance. And when Salisbury was accused of pursuing a policy of "splendid isolation" in the late 19th century, the British government was in fact firmly committed to various European partnerships. Indeed, history tends to suggest that rather that a British retreat from European affairs is often itself a trigger for continental disintegration. So to walk away now, in its latest hour of need, would be a dereliction of both our history and our internationalist duty.
In short, Britain should be leading Europe, not leaving it. And Labour should be looking to reshape our continent's destiny towards a more open, liberal, democratic, freer, fairer, stronger and more socially just future. That is why I will be voting Remain on June 23, and will be campaigning relentlessly over the next 15 days to persuade the people of our great country to do the same.
Tristram Hunt is MP for Stoke-on-Trent Central. This is an edited version of a speech delivered to the European Council of Foreign Relations (ECFR) today. For the full text click here. 
More from LabourList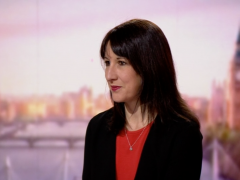 Video
Andrew Marr Show Rachel Reeves, the Shadow Chancellor of the Duchy of Lancaster who leads on Tory cronyism…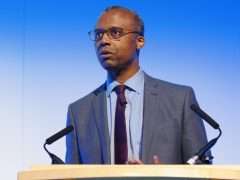 Comment
No matter your race, ethnicity or background, we all deserve fair treatment for the effort we put in.…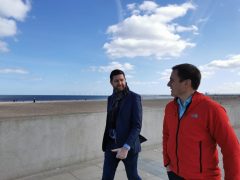 Comment
The elections coming up on May 6th are the biggest our country has seen outside a general election…