Tony Blair has said he should have challenged intelligence reports Saddam Hussein possessed weapons of mass destruction in the run-up to the Iraq war.
The former Prime Minister said it would have been "far better" to critique the information given to him by military intelligence, which claimed Iraq possessed chemical and biological weapons that could be mobilised at short notice. The Chilcot report, published yesterday, heavily criticised the use of intelligence reports in the run-up to the war, saying the certainty with which Blair presented them to his colleague was "not justified".
"I relied on the assessments that were given to me. It would have been far better to have challenged them more clearly," Blair said on the Today Programme,
"When you look at what we were presented with – it wasn't that I wanted to believe it, I did believe it.
Blair added a defence of his note to President Bush that said "I'll be with you, whatever", saying  it was right to stand with the US, but that alliance was not equivalent to committing the UK to war. The note was written in July 2002 and both leaders returned to the UN to gain approval for military action in November of that year.
"It's absolutely true, I took a decision and I stand by that decision, that we should stand by America.
"When people say we were irrevocably committed in July, we weren't, of course. I can assure you what I meant was very, very clear and was clear to the Americans. It was let's do it but do it the right way."
Labour's former leader was the subject of a highly critical verdict from the Iraq Inquiry. The committee concluded in their report Blair did not adequately plan for the conflict and its aftermath, did not consult with his cabinet appropriately, did not exhaust peaceful options and should not have been as certain as he was that Iraq possessed weapons of mass destruction.
Last night Jeremy Corbyn apologised for Britain's decision to go to war under Labour.
Diane Abbott, who voted against the war in 2003, told the BBC that Blair's reputation "bled to death in the sands of Iraq". She said the intervention had unleased chaos on the area and was responsible for much of the instability seen in the region today.
"For Tony Blair to say the struggle was not in vain suggests he hasn't closely examined the chaos that was unleashed by the original ill-fated decision by himself and George Bush for going to Iraq.
"There is no question that that ill-fated intervention by Blair and Bush precipitated some of the chaos we see in the region today."
Diane Abbott: In the court of public opinion, Blair stands condemned by Chilcot
More from LabourList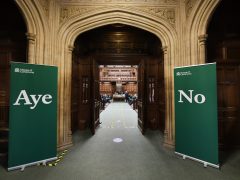 Comment
This piece was originally published on LabourList in March 2013 to mark the ten-year anniversary of the vote…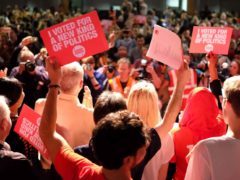 Comment
The public's verdict on Jeremy Hunt's Budget was simple and accurate: the rich will get richer and ordinary…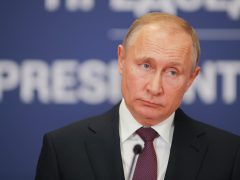 Daily email
On Friday, the International Criminal Court (ICC) issued a warrant for the arrest of Russian President Vladimir Putin.…