Labour's showing in the 2016 elections was terrible, but not bad enough to precipitate a change of leadership and direction, and nothing like good enough to offer any hope of winning a general election outright. There are two hard lessons for Labour from these results:
1. To have an outside chance of forming a government to replace the present reactionary and incompetent Conservatives, Labour has no choice but to construct a loose informal alliance with other progressive parties. The only alternative is permanent opposition and indefinite Tory rule.
2. To begin to regain sufficient popular support, especially in England, Labour needs a new and exciting narrative, a set of radical objectives reflecting its values of justice, equality and fraternity. Such a narrative is there waiting to be seized: a democratic federation of the four UK nations. This means full internal self-government for each of the four nations, including a parliament and government for England, with the responsibilities of the federal government and parliament at Westminster limited to matters which can be administered only on an all-UK basis, mainly foreign affairs and defence. Everything Labour does now should be consistent with this long-term aim.
Creating an alliance with other progressive parties is, we now know, being discussed by some Labour MPs. It would require an immense effort of imagination, determination and willingness to sacrifice the best for the sake of the good.
The reality is that the mass enthusiasm and youthful activism which elected Jeremy Corbyn to the leadership in a landslide was simply not replicated at the local and other elections on anything like the scale that could herald an overall majority at the next general election, regardless of who leads the party then.
Labour marginally increased its national vote share compared with last year's general election, but ended with a net loss of 18 council seats – in the most favourable possible circumstances for an Opposition (government bitterly divided over Europe, forced into endless policy U-turns, none of George Osborne's targets hit or forecasts validated, fearful damage being done to the basic services of the welfare state, including the NHS). Against that background almost any Labour opposition leader fighting local elections in his first year and enjoying the honeymoon effects of novelty could reasonably have been expected to gain lots of council seats.
Look at the record of Labour's performance in council elections during its time in opposition, even when Michael Foot's when Labour was deeply divided and saddled with worthy but unsaleable policies:
2011 Ed Miliband + 857
1995 Tony Blair +1,807
1993 John Smith + 111
1984 Neil Kinnock + 88
1981 Michael Foot + 998
2016 Jeremy Corbyn – 18
In even the best of these cases, Labour often went on to lose the next general election. Yet now Labour has not gained but actually lost seats overall in every part of Britain. Any idea of winning a forthcoming general election outright on this basis is plainly delusional. Even the possibility of a minority Labour government in the wake of such election results is hugely ambitious, although not completely unthinkable if other conditions are satisfied.
Like it or not, a minority Labour government seeking parliamentary approval for its policies and legislation will need reliable support from at least one other party. The absolute need for selective support from the SNP at Westminster will be bitterest pill to swallow: support from the LibDems, the Greens and Plaid Cymru alone, though valuable and welcome, is unlikely to be enough to outvote a Conservative-UKIP alliance.
Labour and the SNP will have to agree to disagree about Scottish independence, but they share a strong antipathy for the Tories and a similarly strong preference for a progressive Labour-led government at Westminster as long as Scotland remains in the UK. The two parties have enough common domestic and foreign policy aims to keep a minority Labour government busy for a full term.
It is only 2016 but Tory leaders are already bad-mouthing the idea of a minority Labour government "propped up by" the SNP, with Nicola Sturgeon as its sinister puppetmaster. The Tories grasp, if Labour does not, that the only threat to indefinite Conservative ascendancy lies in precisely such a progressive alliance.
As long as Scotland stays in the UK, it will benefit, like the rest of Britain, from a progressive government at Westminster. The clincher will be the promise of "devo max" for Scotland – full control over all subjects affecting only Scotland, not as a grudging concession but as a valued trail-blazer on the long road to federation.
This is not the place to deploy the long-term case for a UK federation of its four nations. It has been set out, e.g. here and elsewhere, many times. It will remain a pipe-dream without the prior creation of a Labour-led progressive multiparty alliance which alone can win power and begin to bring it about.
Brian Barder is a former civil servant and diplomat, now retired after stints as a hospital governor and a member of the Special Immigration Appeals Commission. He campaigns on civil rights issues, writes a blog and is the author of What Diplomats Do.
More from LabourList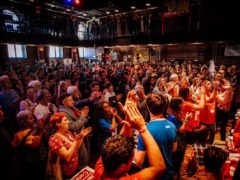 Comment
Labour's parliamentary selection process is under major scrutiny – and for good reason. Across the country, local left-wing…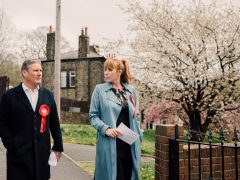 Comment
The last time Labour went from opposition to power in 1997, we were able to harness a wave…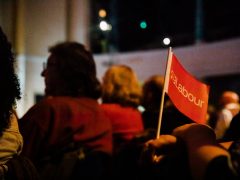 News
The local selection committee in Uxbridge and South Ruislip has been disbanded with "immediate effect" and the results…