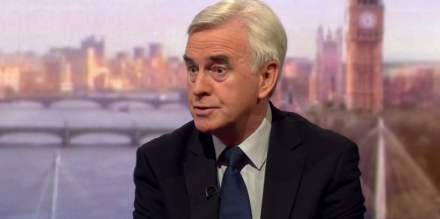 John McDonnell today criticised the Labour donor who is mounting a legal challenge to the decision of the party's ruling body to automatically put Jeremy Corbyn on the ballot paper in the leadership election.
The shadow Chancellor said Michael Foster did not have have the "right" to attempt to block hundreds of thousands of members from voting for Corbyn again as they did last summer.
Foster, a former parliamentary candidate, today vowed to try to overturn the decision by Labour's national executive committee (NEC) that Corbyn did not require a fresh round of nominations from MPs and MEPs to stand again. He claimed the decision was "procedurally flawed".
Today McDonnell told Unite's policy conference in Brighton that Foster's challenge was a distraction from taking on the new Tory government.
"I believe the vast majority of our members simply want us to unite now. The NEC rightfully took the decision that under the constitution Jeremy should appear on the ballot paper. You will have heard this morning that this will be challenged and may be in court this afternoon.
"It has been challenged by a wealthy donor to the party. I do not believe it is the right of a wealthy donor to challenge the right to decide who should be our leader."
McDonnell also launched a defence of Labour's electoral performance since he and Corbyn rose to the top of the party in September.
He highlighted the by-election wins under the Corbyn-led Labour and said the party had moved from an opinion poll deficit of up to 14 percentage points to level-pegging. He also criticised the attitude of parliamentary colleagues who used the weekly MPs' meeting to rally against Corbyn in the aftermath of the EU referendum.
"When many, many members of the Parliamentary Labour Party were getting up to criticise Jeremy over electoral performance, here's the irony: the first item of business was to welcome the new MP for Tooting [Rosena Allin-Khan] who had just doubled her majority.
"I just found it thrilling when Marvin [Rees] won in Bristol – this is a black man winning [the mayoralty] in a city which built its wealth on slavery.
"If you had read the media in local government elections you would have thought it was a disaster… We were arguing for a general election whenever it comes because, to be frank, we want to get rid of the Tories at the first opportunity.
"I would rather be fighting the Tories. Just at a time when our economy is so fragile. When workers' jobs are at risk. When we face cuts in public services. When the foodbanks are mounting still. This is when we need a PLP fighting the Tories rather than fighting among themselves."
More from LabourList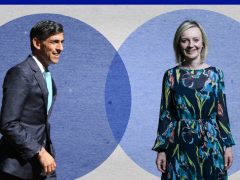 Comment
Rishi Sunak and Liz Truss have now gone head to head in six hustings with Tory members in…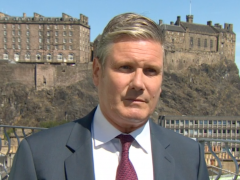 News
Keir Starmer has said that he will set out a "comprehensive set of proposals" to combat the cost-of-living…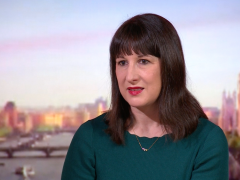 News
Rachel Reeves has urged the Tory leadership candidates to "stop playing to the gallery" and come up with…