It always amazes me that at every moment of political uncertainty someone always decides to bring up the ridiculous idea of tinkering with the voting system.
It is disappointing that my colleagues Clive Lewis and Jonny Reynolds cannot simply accept the result of the EU referendum for what it was. Instead, they insist on asserting that this means there is an "urgent imperative" to change the voting system.
Quite the contrary. Any proposal to change the voting system flies in the face of public opinion. A whopping 68 per cent of people voted to keep First Past the Post in the 2011 referendum – and let's remember that only ten places voted for AV: six London Boroughs, Oxford, Cambridge and the university constituencies in Glasgow and Edinburgh.
The idea that, "Because of the First Past the Post voting system only a few swing voters in a few swing seats are listened to and many voices are never heard", is simply nonsense. In these turbulent political times no vote can be taken for granted – as former colleagues in Scotland can ruefully confirm.
Indeed, I find it astonishing that at such a time of such national uncertainty – where there is likely to be more pressure on MPs to be accountable to their constituents – some comrades would want to transfer power away from constituents and local parties to party leaders, kitchen cabinets and bureaucrats, damage the direct link between MPs and a constituency and empower fringe parties at the expense of those fit for government.
If the result of the last general election wasn't traumatic enough for Labour voters, the idea that Labour would never be able to form a government on its own (which is implicit in their piece) is not something I am willing to accept. It is all too reminiscent of the defeatist arguments in the eighties which were comprehensively demolished by our overwhelming victory in 1997. Our voters are not best served by having some ridiculous coalition government being held to ransom by UKIP, the SNP or the Green Party.
The British people delivered their overwhelming verdict on changing the voting system only five years ago. It is ridiculous to keep asking them again until they deliver the 'right' answer for the Metropolitan Intellectual Cultural Elite.
In summary, what part of 'No' do electoral reformers not understand?
More from LabourList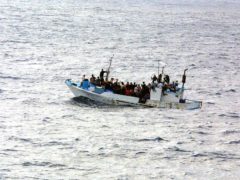 News
Civil service union leader Mark Serwotka has said union members are "sick of clearing up the mess" caused…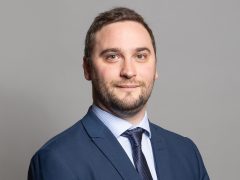 News
Former Conservative MP Christian Wakeford, who defected from the Tory Party earlier this year, has joined Labour's frontbench…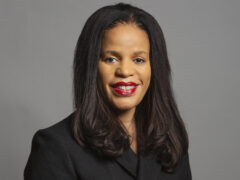 News
Former Labour MP Claudia Webbe has lost her appeal against her conviction after being found guilty last year…