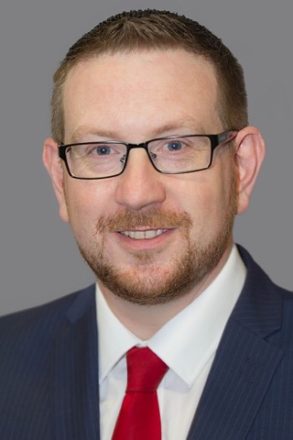 My eagle-eyed followers on social media may have noticed that I have spent much of my time over the last couple of years challenging the Government to publish their Childhood Obesity Strategy. Month after month, there were more tired excuses – and little in the way of answers. Eventually, I lost count at about six consecutive delays. It would have been comical had it not been so serious.
My final question in the House of Commons before summer recess was to ask the Government to publish its strategy before the House rose so that we could examine it in public. Instead, the Department of Health released it halfway through a five week recess.
My anger came from the fact that childhood obesity is now a national epidemic. At the end of their time at primary school about a fifth of children are obese. It is now becoming increasingly clear that sugar is the cause. George Osborne's sugar levy, while a welcome step in the right direction, was too focused on soft drinks, and ignored dairy drinks containing even more sugar, like milkshakes.
When the strategy finally came, it was clear that it, too, failed to address the problem.
The strategy for sugar content reduction was based on an assumption that businesses would voluntarily tackle the problem. So far, soft drinks companies have been happy to produce sugar free alternatives to their bestselling products, but they are far less keen to reduce the actual sugar content at the top end of the scale.
Moreover, the strategy's focus on soft drinks fails to take a holistic approach to the problem. Where is the plan to tackle the huge but hidden quantities of sugar in processed foods?
The strategy also wholly fails to propose a realistic plan to drive up activity levels amongst children. It suggests a minimum of thirty minutes of sport every day in primary schools, but the failure to take advantage of Britain's success in elite sports to fund improvements in the quality of grassroots sports facilities is utterly lamentable. Between 2010 and 2015, 118 school playing fields were sold off with the approval of the Government. How many applications were rejected? Just eight.
As Polly Toynbee argued in the Guardian yesterday, obesity is – or should be – an explicit issue of social inequality. I was hopeful when Theresa May became Prime Minister, if not particularly expectant, that she was serious about tackling inequality, as she intimated in her pitch to become Tory leader. This Childhood Obesity Strategy reveals that it was all bluster.
Inequality is the one issue that Labour MPs go into politics to tackle. The last Labour Government improved the lives of millions of low-paid workers, but one insidious social divider is as sharp and as prevalent as ever: health inequality.
Why do men in Blackpool live, on average, for 74 years, yet men in East Dorset live to 83? Health is linked to almost every other policy area. Toynbee addresses a problem that is too often ignored: that obesity is linked to economic wellbeing. A cottage industry has sprung up around socio-economic fatalism, with television programmes like Benefits Britain and Can't Pay, We'll Take It Away becoming Channel 5 daytime staples. Benefits Street was Channel 4's most successful programme of 2014.
The most worrying trend of recent years has been a tendency to blame all social problems on those at the sharp end. It is therefore no surprise that, in that context, those with the fewest socio-economic advantages in society are those who feel they have the least to lose in terms of their health and wellbeing. They are constantly being told as much on television.
I have previously suggested that the Public Health Minister should be based in the Cabinet Office with a roving responsibility across Government. I have never been surer that it is the right thing to do.
Every policy that comes out of a Government department has some impact on public health, and every one of those policies should be accredited as having a positive impact on the public's health.
This Childhood Obesity Strategy is a shameful missed opportunity that arrived a year late – in the middle of a summer recess. I hope Ministers reconsider the importance of public health and come out with a radical plan for improving the lot of those children who face public health problems reaching decades into the future.
Andrew Gwynne is MP for Denton and Reddish
Value our free and unique service?
LabourList has more readers than ever before - but we need your support. Our dedicated coverage of Labour's policies and personalities, internal debates, selections and elections relies on donations from our readers.
If you can support LabourList's unique and free service then please click here.