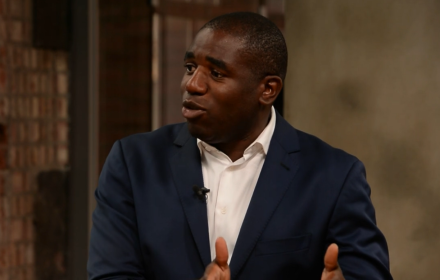 Following in the footsteps of David Cameron, Theresa May has been quick to promise decisive action to crack down on tax avoidance, so it completely beggars belief that she will simultaneously see through the previous Government's plan to sell off the Land Registry to a private company.
During a debate on the future of the Land Registry back in June it was clear that the Government will not have the votes it needs to push through their proposed privatisation, such was the strength of opposition from Tory backbenchers. It is time for the Government to confirm the U-turn that the then junior minister George Freeman hinted at from the front bench and announce that it will not be going ahead with this misguided and damaging privatisation.
British property worth at least £120bn is currently owned offshore, with many of these transactions involving criminals buying up properties in order to launder huge sums of money and hide the proceeds of their crime and corruption. Continuing with this misguided privatisation would merely prove beyond doubt that promises to tackle corruption and pervasive tax avoidance are nothing more than empty rhetoric.
In a twisted irony, the various private equity firms and pension funds lining up to bid for the Land Registry are all themselves linked to tax havens. Our system of land and property ownership is contingent on an independent, trusted and impartial adjudicator to grant titles and oversee transactions, but privatisation will create a blindingly obvious conflict of interest that scuppers this impartiality and dashes the prospect of increased transparency in future.
If the very people implicated in money laundering and tax evasion scandals are in charge of the information that could expose the practices of offshore companies, what hope do we have of ever actually tackling corruption?
The desire for privatisation could be at least partially understood if the Land Registry was an inefficient drain on the public purse, yet nothing could be further from the truth. The Land Registry has delivered a surplus in 19 of the last 20 years and last year alone paid a dividend to the Treasury of over £100m.
Its latest annual report reveals a customer satisfaction score of 94 per cent and a 24.5 per cent productivity increase compared with 2012-13. This is no stereotypically sluggish or inefficient public body – any private sector company would be proud of those figures.
Whilst selling off the Land Registry to the highest bidder might generate a return for the Treasury in the short term, in the long term it makes no economic sense to transfer a body that pays a healthy divided to the public purse into the private sector, where dividends will instead line the pockets of shareholders.
Because individuals and companies are compelled to use the Land Registry's services during any transaction involving land or property it is a compulsory monopoly. Any new owners would be free to ramp up the fees as they wish, so it is the ordinary people and businesses who use the Land Registry's services that will ultimately pay the price in the long term. Political expediency, short-term gains and an ideological commitment to privatisation would be trumping economic sense.
The Competition and Markets Authority, the Public and Commercial Services trade union, lawyers and anti-corruption campaigners have all made their absolute opposition to privatisation clear, as have the 300,000 people who have signed an online petition.
When the Conservatives last tried to privatise the Land Registry back in 2014, 91 per cent of respondents to their consultation disagreed with the Government's argument that privatisation would enable the Land Registry to become more efficient and effective while 89 per cent expressed "discomfort" at the idea of a private company running the service. Nothing has changed since, so there is no reason why Government should be back for a second bite of the cherry in a desperate attempt to try and make their deficit reduction sums add up.
Value our free and unique service?
LabourList has more readers than ever before - but we need your support. Our dedicated coverage of Labour's policies and personalities, internal debates, selections and elections relies on donations from our readers.
If you can support LabourList's unique and free service then please click here.