The full report compiled by Baroness Royall into allegations of anti-Semitism against the Oxford University Labour Club (OULC) has been leaked in full, after the party published the executive summary of the inquiry in May.
Among the new information in the report, which runs to 13 pages, is Royall's finding that anti-Semitic incidents did occur within the university society, and recommends the normal disciplinary procedures be followed. Royall says that any evidence of anti-Semitism presented to her she passed onto Labour general secretary, Iain McNicol.
In the section of the document published in May, it did not specify whether Royall believed that anti-Semitism incident had taken place within the Labour club, but did state that she did not think there was an "institutional" problem.
But writing for the Jewish Labour Movement's website at the same time, she did state that "clear incidents" of anti-Semitism had occurred in the party, and wrote: "I am clear that in the OULC there is a cultural problem which means that Jewish students do not always feel welcome". She also stated her "disappointment and frustration" that the main story out of the part-publication of her report was the conclusion clearing OULC of institutional anti-Semitism, as it overshadowed her other findings.
The leaked report, which can be read in full in the Jewish Chronicle here, says:
"I am not part of Labour's disciplinary process, and where documented evidence of cases of antisemitism by individual members of our Party have been reported to me I have today passed that evidence to the General Secretary for action as appropriate.
"It is clear to me from the weight of witnessed allegations received that there have been some incidents of antisemitic behaviour and that it is appropriate for the disciplinary procedures of our Party to be invoked."
With no one named in the document, it is unclear why the decision was taken by Labour's NEC to only part-publish the report. It also remains unclear how many people were implicated by the evidence of anti-Semitism Baroness Royall handed over to the party, and what disciplinary action was taken against them.
A Labour Party spokesperson said "The NEC formally accepted Baroness Royall's report earlier this year. All 11 of the recommendations in the report were published and are currently being acted on."
Baroness Royall could not be contacted for comment.
More from LabourList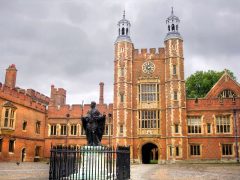 Daily email
No turn? Good morning. The i reported last night that Labour would ditch plans to remove charitable status from…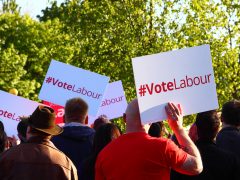 News
This year's Labour Party conference in Liverpool is one of the most hotly anticipated yet under Keir Starmer's…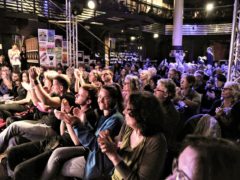 Comment
The rollback of Labour Party democracy continued this week with activists and unions now blocked from using conference…