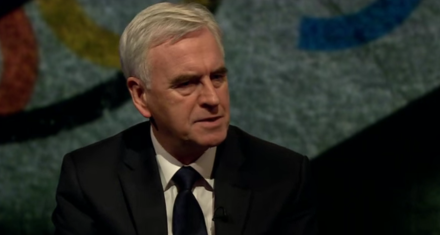 Tensions between the Labour leadership and party officials appeared to deepen tonight when John McDonnell claimed there had been a "rigged purge" of Corbynistas.
The shadow Chancellor alleged that "thousands" of Labour supporters were being denied a vote in the leadership contest as he published an extraordinary statement in response to the earlier suspension from the party of Ronnie Draper, the leader of the Bakers' Union.
McDonnell, who chairs Corbyn's campaign,  claimed the action against Draper, which bars him from voting in the leadership contest, amounted to "double standards" after it emerged that centrist Lord Sainsbury had also given £2m to both Labour, the group with which he sits in the upper chamber, as well as the Lib Dems.
Tonight Labour said there is a "robust" process to verify whether the near-650,000 voters share the "aims and values of the party" while general secretary Iain McNicol pointed out that decisions on suspension are made by members of Labour's ruling national executive committee (NEC) rather than party staff.
The disagreement was prompted by the party's decision on Draper, who earlier today disclosed he had been suspended because of his comments on social media. In a longer statement on Facebook, Draper said his suspension "shows how desperate the Blairites are to ensure we don't have to follow a socialist agenda" and suggested that long-term members who back Corbyn are being targeted by Labour's vetting process.
Tonight, as the latest hustings between Jeremy Corbyn and Owen Smith took place, McDonnell swung behind Draper and said the suspension "appears to be part of a clear pattern of double standards".
In the statement, posted on Twitter, McDonnell said: "Thousands of other members and registered supporters are reported to have been denied a vote without being given an explanation or opportunity to challenge the decision or process. Labour party members will not accept what appears to be a rigged purge of Jeremy Corbyn supporters. The conduct of this election must be fair and even-handed."
Shortly after, however, McNicol wrote back, also on Twitter: "John, just to clarify you say 'party officials'. Decisions are made by elected NEC members, and not party staff."
A spokesperson for Labour also told the BBC there is a "robust validation process" of all those eligible to vote in the contest including "verifying all voters share the aims and values of the Labour Party".
More from LabourList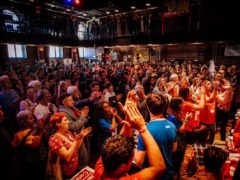 News
Sam Tarry has warned that Keir Starmer is in danger of "driving a wedge" between the party and…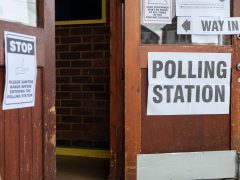 Comment
There are an increasing number of voices on the left and the fringes of British politics advocating for…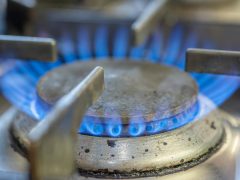 News
The vast majority of the public back Labour's plan to freeze energy bills until April 2023, a poll…