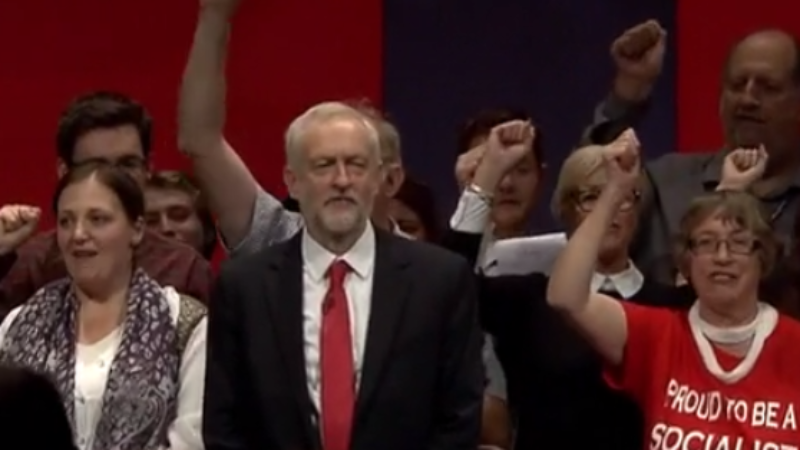 This afternoon Jeremy Corbyn addressed Labour members for his second conference speech as party leader. Much like last year he was riding high on a leadership victory – only this time round with an increased mandate following a divisive contest.
But what did we learn from his speech?
Corbyn's delivery has improved. I've seen Jeremy Corbyn speak a lot of times and can safely say that this was one of the best performances I've seen him give. Of course there is room for improvement: there were stumbles, pauses and awkward moments in his speech of just under 6,000 words. But he is not a natural orator. The pace, style and passion with which spoke showed a marked improvement.
Corbyn is preparing for an election. Increasingly MPs think Theresa May might call a snap election. Labour faces huge challenges; the polls don't look good and the party is divided. Many think that Corbyn isn't interested in winning an election – today he made it clear he is. And that he realises there is an "electoral mountain" facing the party.
The Labour leadership are trying to set out a bold new vision. Corbyn ran through the ten-point plan for Britain, which his team worked on over the summer. Among the highlights: Rail renationalisation, a national education service and, crucially, letting councils borrow to invest in council housing – the last of which is the kind of policy that's needed to begin addressing this country's severe housing crisis.
Corbyn won't kowtow to anti-immigration politics. The Labour leader boldly refused to scapegoat migrants and give into the xenophobic agenda pushed by the right."It isn't migrants that drive down wages", he told a jubilant audience, "it's exploitative employers." Taking on the anti-migrant feeling in this country is a huge task – and it will take time. But it is the right move to make – particularly at a time when some MPs have turned to Powellesque language.
Labour has gained more members in 20 months than in the previous 20 years. Mass membership and mass movements do not translate into electoral success. "But", as Gary Younge writes, "they are not nothing, either".
Britain must suspend arms deals with Saudi Arabia.  Last year Corbyn said in his conference speech that he opposed the Ministry of Justice's prison deal with Saudi Arabia. Continuing with this theme he pledged there would be no more arms sales to there or any country credibly accused of war crimes.
Socialism is back in fashion. This was the first time since 2010 that the word 'socialism' has been used in a Labour leader's speech as conference. Six years ago Ed Miliband used it when talking about his father, the sociologist Ralph Miliband.
Corbynsceptics were impressed. A number of MPs who campaigned for Owen Smith over the summer after quitting Corbyn's shadow cabinet have taken to Twitter to praise the Labour leader's speech. They include Lucy Powell, Hilary Benn, Kate Green and Jonathan Reynolds. But that doesn't mean the party's wounds will magically disappear.
More from LabourList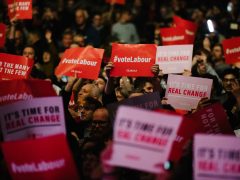 Comment
Labour did not have a good set of May 6th elections, though there were positive results, especially in…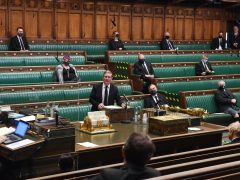 News
Labour leader Keir Starmer has completed his appointments to the main opposition party frontbench today, after announcing the…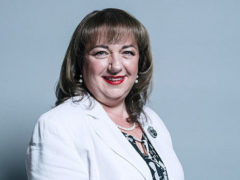 News
Sharon Hodgson has been appointed as Keir Starmer's new parliamentary private secretary, replacing Carolyn Harris who resigned from…