NAHT is a relatively new member of the TUC. The association joined in early 2015 and this year is the first opportunity to propose its own motions to Congress.
NAHT represents schools leaders (headteachers, deputies, assistants and school business managers) in every phase and sector of education in England. We recognise the value of a strong and constructive trade union voice in education. That is why our first Congress motion is about facilities time – the time and resources that unions negotiate from employers so that they are able to represent members both individually and collectively in negotiations with managers.
NAHT's motion calls for the protection of facilities time to allow trade unionists to continue to work on behalf of colleagues. This is as relevant in a school as it is in a hospital, a factory, an office – anywhere where people work together. For many, facilities time is a vital tool in standing up for fellow trade unionists, and for fighting, representing and supporting.
But for the public, time off for trade union activity is at best misunderstood; at worse bitterly opposed. The Conservatives see this as time to agitate; in reality it's the opposite – time to heal, to build consensus and reflect the best interests of all staff.
As trade unions we have much work to do in educating the public on why active trade unionism is a force for good. The many hours colleagues put in behind the scenes listening, striving and fighting to make workplaces better places to be in are something to celebrate, and to be proud of.
NAHT's motion seeks to protect facilities time in all schools, and supports this across the whole public sector and beyond.
Facilities time is crucial:
It allows unions to represent members on conditions of service. For schools, this is vital to help them run effectively.
It allows union members to be represented in disciplinary hearings. A right that surely all employees deserve.
It creates a route to the employer, crucial for tackling problems early on and making sure they don't escalate.
It allows union representatives to carry out a number of specialist roles in relation to health and safety at work, improving access to learning and skills, and improving equality and diversity in the workplace.
As a school leaders' union, NAHT is very aware of the need for good management of those who work in schools. Without this, how can a school truly succeed?
Schools need good leadership; professional and dedicated teachers; respected and empowered teaching assistants; and supportive back office staff.
Without all of these elements, schools cannot thrive. Facilities time gives space and time to build effective working relationships. It allows leaders to lead, and teachers to teach.
All schools, whether local authority-led or academy, free school, faith school or special school, needs to provide facilities time.
This helps schools to run more effectively. It means school leaders are more likely to be in the classroom, rather than the courtroom.
With everything else school leaders need to deal with – such as assessment, budgets, data management, behaviour management, parental engagement, and much more besides – is it sensible to take up more time with workplace issues?
Parents and carers will not experience the benefits of facilities time, but their children will. Facilities time helps to maintain a school that is well-led, that is harmonious and that is able to focus on the needs of the children.
We know that facilities time actually saves money. Each avoidance of conflict prevents litigation, industrial action or the breakdown of the employer/employee relationship.
At a time when school budgets are pushed to breaking point, public sector pay restraint is hitting people hard, and public sector spending is stagnant, measures to save money must be protected.
For good financial management, facilities time must be safeguarded. If the government cannot understand the wider social arguments for facilities time, surely it can understand the economic one?
However, despite these sensible arguments, facilities time is under threat.
Through reforms to the school funding formula, schools may lose their right to "de-delegate" facilities time funding. This process allows schools to give a proportion of their budget back to the local authority to allocate this funding to schools. In many areas, academies also contribute to this as well.
We know that "de-delegating" works well, and we urge the Government to retain this. It allows schools to administer supply cover costs more effectively.
Schools need to focus on teaching and learning. Allowing part of a budget to be held by a local authority makes sense for many.
And across the public sector, we know that facilities time delivers for employees, and delivers savings for the government. It must be protected.
For the long-term success of schools, we need facilities time to be secured.
NAHT's motion is supported by our colleagues in Unison, and it's hoped that it will win widespread support when it is presented in Brighton today.
Kim Johnson is president of NAHT, the school leaders' union.
More from LabourList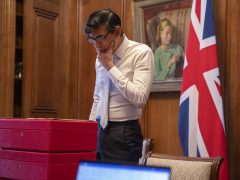 News
The TUC has urged Rishi Sunak to urgently extend the furlough scheme amid rising unemployment as "millions of…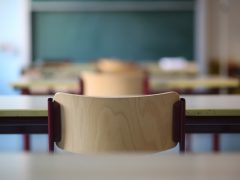 Daily email
Boris Johnson has continued to use Theresa May's old tactic of ignoring opposition day votes. The government adopted…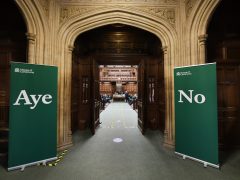 News
The House of Commons has approved, by 263 votes, Labour's expression of support for protecting holiday pay entitlements…