A leading Jewish Labour campaigner today won a standing ovation at conference as the party signalled a clampdown on anti-Semitism.
Mike Katz, vice-chair of Jewish Labour, won applause has he insisted "we're going nowhere" but said he was "dismayed" that a rule change – designed to root out racism, anti-Semitism and Islamophobia – will not be fully debated until next year.
Katz delivered an emotional address in which he said the loss of support for Labour among British Jews "makes me weep" but was disrupted by a handful of heckles. He struck a defiant tone, however, and declared: "Jews are welcome in the Labour Party".
It was the latest development over a year in which Jeremy Corbyn has been accused of failing to do enough to tackle prejudice towards Jews and has been distracted by a series of inflammatory comments from former ally Ken Livingstone, who has been suspended from Labour. The leader has repeatedly condemned all forms of prejudice, however, while John McDonnell has called for life bans for people who have in anti-Semitic way, and the Chakrabarti review made a series of recommendations on tackling bigotry.
Katz's proposal would lead to the introduction of stronger rules, and further sanctions, to cover racism, anti-Semitism and Islamophobia.
"I don't want to be here because I wish there hadn't been an upsurge in anti-Semitism, Islamophobia, misogynistic and homophobic vile hate speech in our party," he told conference.
The JLM recommendation was formally "noted" today and will be debated at next year's conference.
A Labour source said: "JLM's rule change was discussed by the NEC alongside others submitted this year, and will now be sent to Conference this year for delegates to note before it is debated fully next year. The NEC also agreed a strong code of conduct for both online and offline behaviour and a strong pledge on abuse that all members will be expected to abide by. Jeremy Corbyn and the NEC further agreed that the Equalities Committee will look in depth at the issues of anti-Semitism and abuse and how the party can strengthen further its procedures to ensure that party members treat everyone with dignity and respect."
Last week Labour's ruling national executive committee agreed a code of conduct to tackle an increase in abuse in the party.
More from LabourList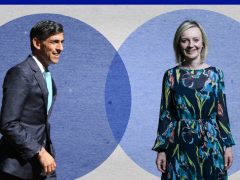 Comment
Rishi Sunak and Liz Truss have now gone head to head in six hustings with Tory members in…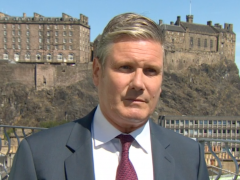 News
Keir Starmer has said that he will set out a "comprehensive set of proposals" to combat the cost-of-living…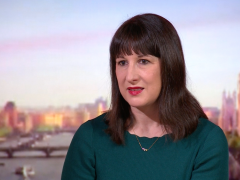 News
Rachel Reeves has urged the Tory leadership candidates to "stop playing to the gallery" and come up with…