Whether it's the word 'lunatic' being bandied about, or the leader threatening to call a MP's member of family to force them to back down, the Labour Party feels more toxic and unwelcoming than ever. The chasm in the party was visible in yesterday's YouGov poll, which revealed only one per cent of Smith voters think Corbyn could win a general election, and only one per cent of Corbyn voters think the same for Smith. However, the poll also displayed an uglier side of factionalism
Labour members are now pretty evenly split on the issue of mandatory selection, with 45 per cent in favour to 46 per cent against. Whilst reselections are hard to achieve under the current rules, if they were replaced with mandatory reselection, recent grievances would descend into destructive chaos.
The generational divide among the Labour selectorate is apparent. Those between 40-65 are most likely to support reselection, just in front of 25-40 year olds, and there was a narrow pro-reselection lead in the 60+ category too. Most surprisingly there was a sizeable lead against mandatory reselection in the 18-24 category, where members and affiliates backed 52-40 the opinion that reselection should only be used in extreme circumstances. Many pro-reselection campaigners find this disconcerting, as young people were seen to be of a large influence in Jeremy Corbyn's landslide victory last year, and were thought to be more supportive of a move that is claimed will protect his leadership.
With many of the university town gains made under Ed Miliband under threat going according to latest poll numbers, it's understandable why many young people can be seen opposing mandatory reselection.
It isn't just marginal seats that deter many members from the partisan policy, but the danger of an even more divided party.
After close internal elections for Young Labour's NEC rep and Labour Students sabbatical positions, the youth wing of the party is at breaking point. To then bring in a policy which has the power to remove hard-working MPs who help their communities purely because of the fact they have minute differences in policy to those of the members of their CLP could be the straw that breaks the camel's back.
This has caused many young members consider joining either a pro-Corbyn or pro-Smith split if either were to happen. Almost a third of 18-24 year olds said they would join the pro-Corbyn split, and 23 per cent said they would join the pro-Smith split, leaving just 48 per cent who would stay no matter what. It would therefore be wise not to add any more fuel to the fire, in order to ensure that the Labour Party continues to be the party of mass membership that both Smith and Corbyn champion, rather than to sink further into the parapet of toxicity by using mandatory reselection.
Despite repeated calls for a united party from Corbyn, many of his grassroots supporters have called for deselections of moderate Labour Party MPs, including prominent woman MPs such as Stella Creasy and Lillian Greenwood, as a threat if they do not back the incumbent leader. Although there is a large amount of support from women for mandatory reselection in the YouGov poll, many of the main instigators pushing for reselections are men – with Momentum founder Jon Lansman being an avid proponent of the policy in the 1980s.
This, along with new boundaries, could force the Labour Party to take a large step back from the progress made over the past two decades to increase female representation in the Commons: Labour hit the landmark of 100 women MPs only a few months ago.
That why it's so important that whoever wins the Labour leadership election categorically opposes any attempt to bring back mandatory reselection.
More from LabourList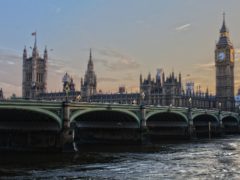 Daily email
By a hefty majority of 41 – thanks to few Labour rebels, 17 Tories defying the whip in…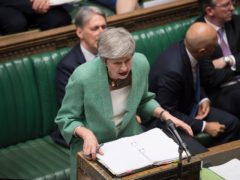 Comment
In five years' time, how will left-wing internationalists judge Theresa May's premiership? The outgoing Prime Minister's record is…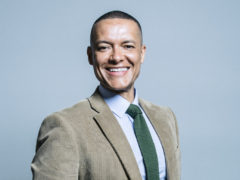 Comment
I had the pleasure of spending Monday evening at the Love Socialism Rebuild Britain Transform Europe meeting in…