Jeremy Corbyn displayed a "lack of consistent leadership" on tackling anti-Semitism according to a critical report published today by a group of MPs.
The Labour leader has spent years fighting racism, but has given space to people with "vile attitudes", while Shami Chakrabarti's inquiry was "compromised" by gaps in its findings and her acceptance of a peerage, MPs said.
Corbyn today again described anti-Semitism as an "evil" and criticised the "disproportionate emphasis on Labour" of the report by the Commons home affairs select committee.
The report, which was agreed unanimously by committee members, accuses Corbyn and the party itself of a series of "failures", highlights the scale of abuse directed towards Jewish MPs and criticises Twitter for hosting "vast swathes of antisemitic hate speech and abuse". The social media company told the BBC it tackled hateful conduct "head-on".
The inquiry produced a series of sobering conclusion for Labour and called for "sweeping reforms" to the party's disciplinary system. Its key findings relevant to Labour stated:
The Chakrabarti report into anti-Semitism in the Labour Party was "ultimately compromised" by its failure to deliver a comprehensive set of recommendations, to provide a definition of anti-Semitism, or to suggest effective ways of dealing with these incidents.
Chakrabrti's decision to join Labour, accept a peerage and take a shadow Cabinet job has "thrown into question the independence" of her inquiry.
Corbyn does not "fully appreciate" the distinct nature of contemporary anti-Semitism despite his "proud record" on fighting racism.
The Labour leader has shown a "lack of consistent leadership" on tacking anti-Semitism which created "what some have referred to as a 'safe space' for those with vile attitudes towards Jewish people".
Labour showed a "demonstrable incompetence" in dealing with members accused of anti-Semitism.
Labour must improve its disciplinary system, adopt a formal definition of anti-Semitism, provide training for members and abandon Chakrabarti's proposed "statute of limitations" on investigations into activists accused of the prejudice.
Corbyn today repeated his determination to fight anti-Semitism wherever it occurs in British society and went on to accuse the committee of using the prejudice as a "weapon" in "political controversies".
"Antisemitism is an evil, which led to the worst crimes of the 20th century. Every one of us has a responsibility to ensure that it is never allowed to fester in our society again."
In a lengthy response, however, he criticised the committee's work and appeared to accuse it of bias.
"In the Labour Party, which has been at the forefront of those struggles for equality, we remain committed to doing so. We continue to work with Jewish and other organisations in that endeavor, and are saddened that those on the Committee have chosen not to contribute to it.
"The report unfairly criticises Shami Chakrabarti for not being sufficiently independent. This fails to acknowledge public statements that the offer to appoint Chakrabarti to the House of Lords came after completion of her report, and was based on her extensive legal and campaigning experience.
"Commissioning Chakrabarti was an unprecedented step for a political party, demonstrating Labour's commitment to fight against antisemitism…
"The Committee heard evidence from too narrow a pool of opinion, and its then-chair rejected both Chakrabarti's and the Jewish Labour Movement's requests to appear and give evidence before it. Not a single woman was called to give oral evidence in public, and the report violates natural justice by criticising individuals without giving them a right to be heard.
"The report's political framing and disproportionate emphasis on Labour risks undermining the positive and welcome recommendations made in it.
"Although the Committee heard evidence that 75 per cent of antisemitic incidents come from far right sources, and the report states there is no reliable evidence to suggest antisemitism is greater in Labour than other parties, much of the report focuses on the Labour party.
"As the report rightly acknowledges, politicising antisemitism – or using it as a weapon in controversies between and within political parties – does the struggle against it a disservice."
This suggestion prompted anger from Chuka Umunna, who sits on the committee.
Today he said in a statement: "In conducting this inquiry with Committee colleagues I have not shied away from robust questioning of witnesses giving evidence on Labour – I have treated cross examination on this issue just like any other. Inevitably I have been criticised for this but I have no regrets – it would have been cowardly to do otherwise because people's right to freedom from hatred and prejudice is bigger than any one individual or party in my view. It is grossly insulting to suggest that those of us who recognise this – Labour Party members or otherwise – do so because of some desire to score political points either between political parties or within them."
More from LabourList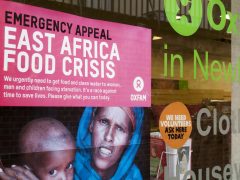 Comment
Someone in East Africa dies of hunger every 48 seconds. This is the result of the imperfect storm…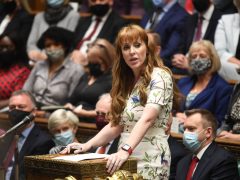 News
Angela Rayner has accused Boris Johnson of "watering down the rules to save his own skin" after the…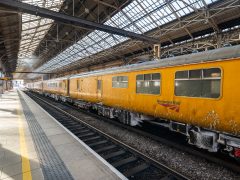 Comment
Network Rail, the company that owns and maintains Britain's railway infrastructure, has recently announced plans to cut over…