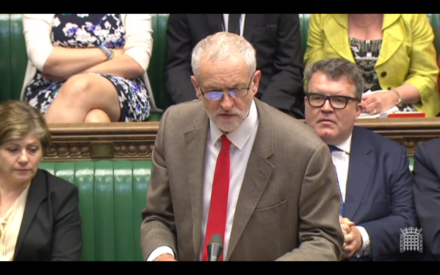 Jeremy Corbyn was armed with 170 questions going into today's showdown with Theresa May. The PM came with few answers and only one joke which she rolled out with the style typical of her putdowns, that is to say achingly slow and scripted.
As such, it was Corbyn's day. He could have done a lot better to press home Labour's advantage on Brexit, after May was forced into an embarrassing u-turn on parliamentary scrutiny overnight, but he landed a few blows to reaffirm the feeling that Labour's ship has been steadied.
Much of the credit for the boost of the last 24 hours must go to Emily Thornberry and Sir Keir Starmer. Labour's Brexit duo tabled their encyclopaedic list of questions for David Davis last night and emphatically landed the argument that the Tories have no plan for Britain's withdrawal from the EU.
Corbyn took up that theme with a decent line about the Government's confusion on the detail of Brexit, saying it had "no plans, no strategy, no clarity, no transparency or scrutiny of the process."
There was more, and even a mention of the fears of the private sector, when he added that "the jobs of millions are at stake, the pound is plummeting, business is worrying, and the government has no answers".
That was amounted to one of his strongest attacks at PMQs, showing he was able to marry the concerns of left and right voters in a soundbite with that would resonate with most of the country.
The frustration was, of course, that he didn't follow it up. We know Corbyn doesn't deliver his barbs in the swaggering style of David Cameron, or with the sense of angry disbelief that characterised Ed Miliband, but as an activist I wanted to here more. More anger or more focus on the vacuum at the heart of the Government's approach to Brexit.
He has enough material, that much we know. The dossier published by Thornberry and Starmer overnight was heavy in substance and marked a genuine blow against the Tories from an Opposition which spent a summer on the robes.
I hoped Corbyn would give us a few more highlights from the list of 170 demands for detail and I half expected he would revive his crowdsourced style for the day – "I have a question from Emily in North London, a question from Keir in North London, a question from Diane in…. North London".
It wasn't to be but this was still a stronger day for Corbyn. Returned to his job by a thumping landslide, he began in the manner expected of a newly re-elected leader, by striking a blow against the incompetence of the Tories.
Even the disgruntled MPs on Labour's backbenches looked enlived at times and could see May was groping in the dark to find anything that looked like a clear answer. She even managed to mangle her standout joke, which was meant as a riff on the basis that Thornberry had called for a second referendum.
"Labour didn't like the result… the shadow Foreign Secretary wants a second vote. I have to say to her – I would have thought that Labour MPs would have learnt this lesson. You can ask the same question again – you'll still get the answer you don't want."
Ha, ha. Very good. The Tories cheered and rolled in the aisles – but it seems Thornberry has asked for no such thing. Perhaps stung by past controversies, she had posted Twitter within minutes, saying: "For the sake of a lame joke, the PM misleads House saying I'm calling for a rerun of Brexit referendum. I haven't and don't."
May could have been referring to a briefing note leaked to a newspaper in the first weeks after the referendum, in which Thornberry appeared to float – but also caution against – the possibility of a further vote by the public or MPs on the detail of whatever Brexit detail is eventually negotiated.
The PM was certainly not the star of this PMQs. Nor, quite, was Corbyn, but he was the strongest performer on show. Yes, Tory MPs poured out ironic cheers to greet the return of Labour's leader, but we have become used to this joshing approach.
May is struggling over Brexit and this will only get worse. Corbyn has a good argument to prosecute over the sparsity of detail on an EU withdrawal that both he – and the PM – opposed for many months. He just needs to refine his attacks on the Tories. The future might seem uncertain for Labour at times but what can be guaranteed is that Conservative leaders always end up in trouble over Europe. Let's make the best of it.
More from LabourList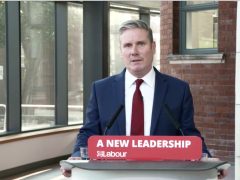 Comment
Below is the full text of Labour leader Keir Starmer's speech at Labour Connected from Doncaster. Thank you…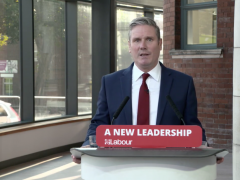 Daily email
New polling has found high levels of consensus among the British public on the economy. Clear majorities were…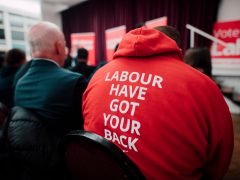 Comment
Values matter: what we and those around us hold dear is one of the biggest predictors of political…