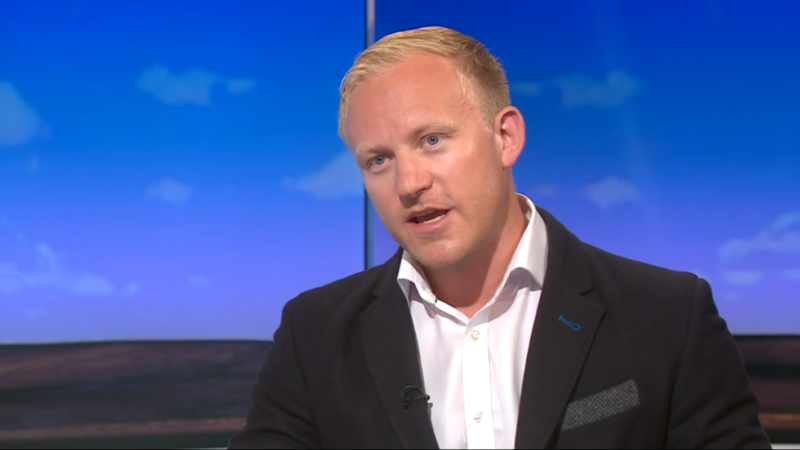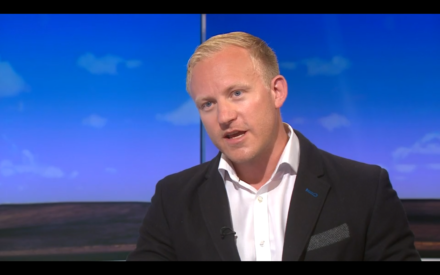 Sam Tarry, Jeremy Corbyn's leadership campaign director, has attacked sections of the Parliamentary Labour Party (PLP) and Owen Smith's leadership campaign.
He says many Labour MPs are "quite intellectually bankrupt" and describes the wings of the party critical of the current leadership as "completely devoid of any serious thinkers whatsoever". However, he rejects the prospect of deselections for anti-Corbyn MPs as "too divisive".
Tarry, the TSSA national political officer and a Labour councillor in Barking and Dagenham, joined Corbyn's campaign team in the wake of the post-Brexit leadership challenge. 
Speaking to Huffington Post, he suggests that the next leader of the Labour Party may not even yet be in parliament, given the "state of flux" that politics is in at the moment, and wonders if there is even a possibility of acting like the Conservatives and skipping a generation.
Reflecting on the leadership campaign, he describes traingate as actually a positive time for support amongst members. Though stressful at the time with the media "hammering" Corbyn's campaign, Tarry saw it as an opportunity. "I knew if we came out fighting on it and flipped it around to the state of the railways, the state of the people like Richard Branson extracting profit from it at the expense of taxpayers, in terms of selectorate, it would actually win us support, I was right. It did. It increased our support within the Labour Party membership."
Tarry believes that for Corbyn, the leadership campaign actually functioned to further galvanise him, saying: "In a strange way I think Jeremy feels sort of refreshed by it and more determined. He has his kind of clarity of purpose. He has this very kind of solemn belief almost, he needs to represent these people who have elected him". Though he states it "wasn't a good thing for the Labour Party".
On the issue of Smith's leadership campaign, Tarry is scathing, though he has been reaching out to opposition campaign supporters. Speaking of the Smith strategy, he says: "It was kind of 'let's torch the place just to try and stop Jeremy winning'. And I just think that is completely unacceptable really. Even if we were running against Tony Blair I wouldn't have behaved in that sort of way. I wouldn't have allowed the campaign to behave in that sort of way."
From his perspective on the Corbyn team, he says it seemed as though Smith's campaign was run by corporate lobbyists towards the end.
Tarry describes his disappointment at the margin of Corbyn's victory, hoping for something above 65%. However, he believes the mandate being larger than it was in 2015 means potential for another challenge is "dead in the water". He puts the lower than hoped for percentage down to the "purge" of members and the increased £25 registered supporter fee.
The purge claims were rejected by general secretary Iain McNicol in September, who emailed NEC members with examples of the horrific abuse which led to member suspensions.
Tarry also describes the barring of Green supporters from voting with indifference, saying that he doesn't "really see the Green Party as the enemy, I am quite open to this idea of them almost being a bit like the Co-op party, they are kind of actually brought in to the Labour fold in a certain way. The thing with the Green Party is there are some people who are basically Corbyn supporters. who believe in transformative change. There are others that are just Tories on bikes."
Tarry says he almost wishes the leadership battle didn't stop, and that "what we needed to do was carry on the operation as much as possible, integrate it with the Labour Party, right through to whenever a general election happens". He suggests that at present the Labour Party isn't "match fit" and that "if you were to sit down and design something to win an election you wouldn't come up with Labour Party."
He posits the notion that Momentum could act as a campaigning guinea pig, saying: "For me it can be used to pilot things test things almost at arms length from the Labour Party and if things work they should be adopted". He says that Momentum needs to change, to "get its house in order" and that he has instigated an internal review.  He highlights that 85 per cent of Momentum members are also Labour members, and that as such it should not be seen as a hostile force but rather as "a completely Labour Party-orientated organisation".
More from LabourList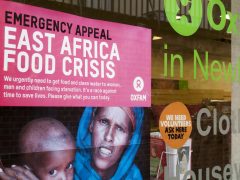 Comment
Someone in East Africa dies of hunger every 48 seconds. This is the result of the imperfect storm…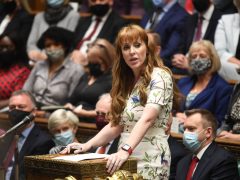 News
Angela Rayner has accused Boris Johnson of "watering down the rules to save his own skin" after the…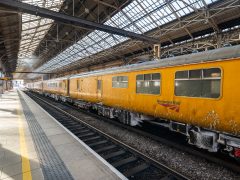 Comment
Network Rail, the company that owns and maintains Britain's railway infrastructure, has recently announced plans to cut over…