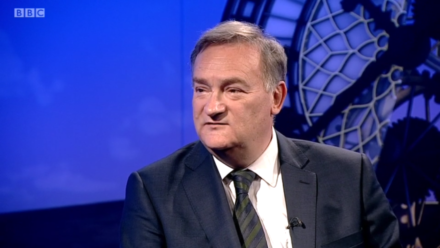 Jeremy Corbyn's long record of rebelling against the New Labour government underline his "strength of character", according to the new chief whip.
Nick Brown, who held the same role twice during Labour's time in office, praised Corbyn's refusal to compromise after he voted against the administrations of Tony Blair and Gordon Brown on 428 occasions.
"In my two previous times as chief whip there isn't a member of parliament who has been on Jeremy's case more firmly and frequently than myself," said Nick Brown.
"And his strength is this: He makes his mind up makes his own mind up and he sticks to what he has decided to do. I never once got him to change his mind when he was going to rebel against the Labour Government. I never even got him to compromise or abstain.
Brown, who surprisingly returned to the shadow Cabinet earlier this month to replace the sacked Rosie Winterton, also said Corbyn's "strength of character and personal decency" were his qualities, when he was questioned on the north-east edition of the BBC Sunday Politics.
In the last two weeks Corbyn has made progress in putting together a frontbench team after the summer revolt, when more than 60 MPs quit their roles as shadow minister.
More than 20 MPs – including shadow Brexit Secretary Sir Keir Starmer – have returned to take up portfolios but there remains the prospect that backbenchers could try to carve out their own collective policy positions distinct from the leadership.
Brown said he aimed to bolster the reputation of Labour MPs in parliament and also played down the prospect of a fresh challenge to Corbyn.
"We have just had a leadership election which Jeremy won and he won the first time round as well. That is a convincing win and a clear expression of what the members of the party want and I would regard any further leadership challenge as just being bizarre. That issue is settled," Brown said.
"He is trying to bring people back behind his team and to give everyone who wants to play a part a chance to do so.
"I have taken the job for this one purpose – to try and manage the party's business in parliament in an effective way that reflects credit on the whole of the Parliamentary Labour Party not just factions of it and to try and bring the party together rather than divide it further."
Brown also backed Corbyn as a potential prime minister despite claims from some MP critics that he is "unfit" to hold the post.
"I wouldn't do this job if I didn't think he was a fit person to hold public office right at the very top of our country," Brown added.
More from LabourList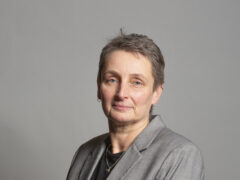 News
Kate Osborne, the left-wing Labour MP for Jarrow first elected in 2019, has revealed that she was issued…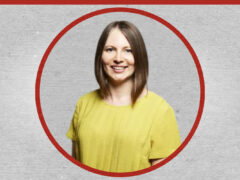 Comment
Leader's report The pre-conference leader's report is traditionally brief. Keir spent the summer on visits around the country.…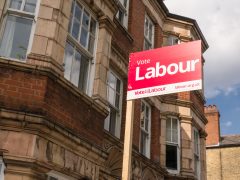 News
Labour's ruling national executive committee (NEC) has passed the rule changes that were legally mandated by the Equality…