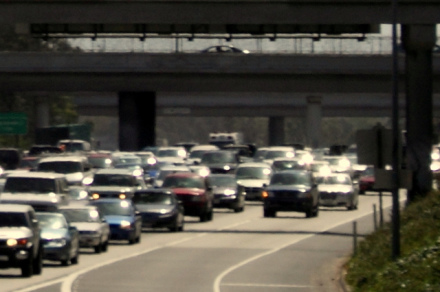 GMB today claimed a "monumental" victory against taxi app firm Uber when an employment tribunal ruled that drivers should be handed certain rights such as holiday pay.
The trade union said around 30,000 drivers around Britain could be affected after it won two test cases today.
The London employment tribunal backed GMB's claim that Uber had acted "unlawfully" by denying them holiday pay, the minimum wage and rest breaks.
The taxi firm now plans to appeal the ruling and aims to defend the "freedom" it offers to its drivers.
Uber had previously classed the drivers as self-employed, which meant it had no obligation to provide certain employment rights.
One driver was being paid as little as £5.03 per hour, after expenses, in August last year, GMB claimed, significantly below the £7.20 minimum wage.
Jack Dromey, shadow minister for labour, praised the "landmark" victory, saying: "Today's ruling challenges growing insecurity in the world of work and is an important recognition that too many companies are driven by a race to the bottom."
"Uber makes hundreds of millions, but the Uber business model leaves ordinary working people without basic rights – paid holidays, parental leave and sick pay. Many do not even earn the minimum wage."
"New technology brings many new opportunities, but we must make sure no one is denied basic rights at work."
Louise Haigh, shadow digital economy minister, said: "The digital economy was supposed to promise choice and flexibility, but the reality for too many in the sector is that they are overworked, underpaid and exploited by bosses they never meet and who do not even fulfil their basic duties as an employer."
Haigh said the "ruling is the first step on the road but the government needs to act to ensure absolute clarity in the law. There is a danger that big companies will still try to duck their responsibility by exploiting legal loopholes or appealing this decision. That is why we have tabled an amendment to the Digital Economy Bill next week which, for the first time, [would] write into law the rights of workers like those at Uber to have the basic dignity of being an employee."
Maria Ludkin, GMB's legal director, said: "This is a monumental victory that will have a hugely positive impact on over 30,000 drivers in London and across England and Wales and for thousands more in other industries where bogus self-employment is rife."
"Uber drivers and other directed workers do have legal rights at work. The question for them now is how those rights are enforced in practice. The clear answer is that the workforce must combine into the GMB union to force the company to recognise these rights and to negotiate fair terms and conditions for the drivers."
She also said the self-employment "loophole" cost the government "millions in lost tax revenue".
Frances O'Grady, general secretary of the TUC, said the case exposed the "dark side of so-called 'flexible' labour".
"We need the government to get tough on sham self-employment. The Taylor review of employment practices must be a no-holds-barred investigation. And it must recognise the important role trade unions can play in ending precarious working."
Jo Bertram, Uber's regional general manager for the UK, said: "Tens of thousands of people in London drive with Uber precisely because they want to be self-employed and their own boss. The overwhelming majority of drivers who use the Uber app want to keep the freedom and flexibility of being able to drive when and where they want."
More from LabourList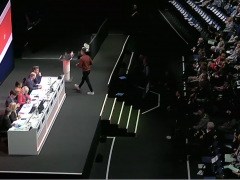 News
Labour passed a number of constitutional amendments, known as rule changes, at its party conference this year. We…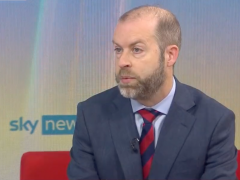 Video
Jonathan Reynolds has denounced the government's economic policy as "unsustainable, dangerous, reckless and a gamble with people's futures"…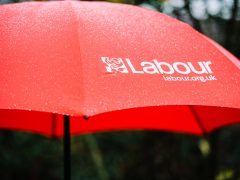 Daily email
YouGov published explosive findings last night. According to the pollster, Labour has a 33-point lead over the Conservatives – which…