Today at Conservative Party conference, the Tories will be discussing "a society that works for everyone".  We'll hear from Jeremy Hunt, a man who had never met a junior doctor he hasn't picked a fight with, and then Justine Greening, the minister tasked with dividing children and bringing back the eleven plus.  Later Amber Rudd will be defending Theresa May's own record at the Home Office – which certainly leaves much to be desired.
Before that, it would be remiss of me not to talk about Phillip Hammond's comedy turn as chancellor.  Amongst the "jokes" he ditched his predecessor's failed fiscal targets and abandoned the surplus target by the end of the Parliament.  He went on admit however that he "had no idea until a few weeks ago just how much I don't know".  I couldn't agree more…
A new move to invest in housebuilding was the big announcement. "We are the builders" they said – but it's this Government that's seen housebuilding fall to the lowest levels since the 1920s.  Despite the warm words on improving productivity, the language and commitment to further cuts remained.
Today Justine Greening will be defending their divisive policy to expand grammar schools. Instead of this ideological experiment dividing children, Tories should be dealing with the real issues that concern parents: shortage of teachers, budgets under pressure, more children in super-sized classes and no progress on closing the attainment gap. What's more, school spending is due to see its biggest cut since the 1970s and we've got over 500,000 children in super-size primary school classes.
If Theresa May was serious about building the "great meritocracy" then she would be acknowledging these problems and putting in place a plan to deal with them. Instead she's desperate to turn the clock backwards to grammars and selection – not for the many, but for the privileged few.
Theresa May used to say her record in the Home Office showed she could deliver as prime minister.  In reality her record is one of cuts to the frontline – 19,000 police officers and 6,000 PCSOs cut; violent and sexual crime on the rise; a border force starved of resources and only three boats to patrol over 7,000 miles of coastline.  It's no wonder Amber Rudd can't describe Theresa May as her friend – she's carrying the can for the Prime Minister's failure.
And then it comes to Mr Hunt and Tory record on the NHS. The facts are clear. Over 1.8 million people are waiting longer than four hours in A& E – an increase of 500 per cent since the Tories came to office; 3.9 million people are on waiting lists for treatment and 17,000 people waiting longer than 62 days for vital cancer treatment.
It's harder than ever to see a GP within a week and this is before the NHS has to find £22 billion of savings by 2020.
And what was the Government's response? Pick a fight with the vital junior doctors and nurses who deliver the care we all rely on.  The Tories should be ashamed of their record.  They inherited a service with record investment under Labour – but the NHS has only gone backwards under the Tories.
When it comes to our public services, the Tories have no answers.  They've failed on education, on crime and security and the NHS has gone backwards.
This week I've asked our Shadow Cabinet to respond to every speech from their Tory opposite number. Keep an eye out for what our frontbench team are saying.
But the shape of the week is now pretty clear, Theresa May says she can deliver, but she offers no change from the failure of the past.
More from LabourList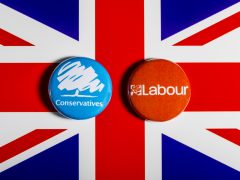 Comment
If you listen to some commentators, you'd think Labour are now destined to be the largest party in…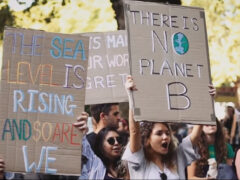 Comment
If the past two years have taught us anything, it is that there is still a lot of…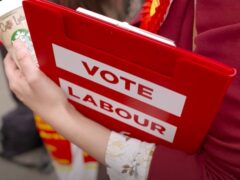 News
Aspiring Labour MPs can now apply for selection in all remaining seats without prospective parliamentary candidates, with the…