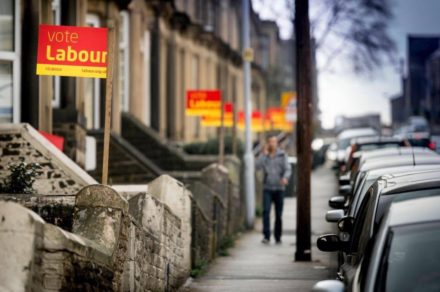 Labour has held a series of council seats and increased its share of the vote in the latest series of local government by-elections.
The party notched up successes in London and Lancaster but failed to take seats from the Tories or Lib Dems in 10 polls held yesterday.
Labour's results showed the party continue to perform well in cites under Jeremy Corbyn's leadership but struggle to make inroads in suburbia.
Last night the party comfortably held seats in Lancaster and Lewisham, in south London, but saw its vote share plunge in Swanley, in Kent, and Tandridge, in Surrey.
By-elections have become an increasing focus for both supporters and critics of Corbyn as they seek insights into Labour's progress around Britain.
The Corbyn-led Labour Party has posted strong wins in parliamentary by-elections in Sheffield Brightside and Hillsborough, and Oldham West and Royton, but slipped to shock defeats in council votes in Mosborough, in Sheffield, and Grangefield, in Stockton.
Today a YouGov/Times poll showed the scale of the challenge facing Labour nationally when it handed a 14-point lead to the Tories, who registered 42 per cent support if there was a general election tomorrow. It marks the joint biggest Tory lead recorded by YouGov since 2009
Windermere (Cumbria) – Lib Dem hold. LAB: 4.6% (+4.6).
Windermere Bowness North (South Lakeland) – Lib Dem hold. No Labour candidate.
Swanley (Kent) – Conservative hold. LAB: 23.4% (-8.9).
Swanley Christchurch and village (Sevenoaks) – Conservative hold. LAB: 30.5% (+2.3)
Westgate (Lancaster) – Labour hold. LAB: 41.6% (+9.1)
Brockley (Lewisham) – Labour hold. LAB: 48.0% (+8.1).
Evelyn (Lewisham) – Labour hold. LAB 53.4% (-).
Cliff Villages (North Kesteven) – independent hold. No Labour candidate.
Broadstone (Poole) – Lib Dem gain from Conservatives. LAB 1.4% (+1.4).
Limpsfield (Tandridge) – independent gain from Conservatives. LAB: 2.0% (-5.8)
More from LabourList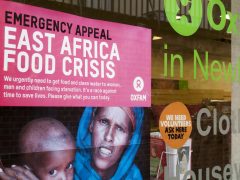 Comment
Someone in East Africa dies of hunger every 48 seconds. This is the result of the imperfect storm…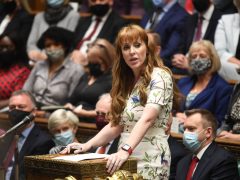 News
Angela Rayner has accused Boris Johnson of "watering down the rules to save his own skin" after the…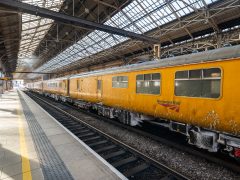 Comment
Network Rail, the company that owns and maintains Britain's railway infrastructure, has recently announced plans to cut over…