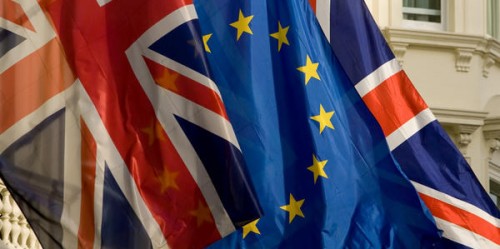 Like anyone who once spent most of their waking hours in Westminster, I know how both the style and substance of politics can drain the life from you.
On Tuesday the Houses of Parliament were still glowering at me from across the river but inside our crowded South Bank basement there was a surge of genuine energy that made Westminster feel as if it were a million miles away.
We were there to launch the New Economic Foundation's agenda for people to really take control and make the point that Brexit does not have the copyright on such language.
Indeed, our polling shows that this desire for more control is not the exclusive preserve of anyone. Barely a quarter of Remain voters believe they have any real say in the big decisions that affect their lives.
And, as our launch event demonstrated, it is a desire that cuts across political parties too. Sure, there were plenty of Labour MPs there but we also had great contributions from the SNP, the Greens, the Liberal Democrats and, yes, Conservatives too.
Even more importantly, our agenda for taking control is not really about politicians and all their goings-on at Westminster at all.
The Deliveroo workers who opened our event are trying to improve pay and rights in their company, not argue the case for or against the return of Shadow Cabinet elections.
The young families hoping for their first home probably have not yet had time to digest all of Labour's 170 questions on Brexit.
And the millions of people – be they Remain or Leave – who are desperate for more control over their lives and communities will be justifiably unimpressed if the whole national debate over our country's place in the world is reduced to parliamentary manoeuvres.
Instead, the Foundation's new agenda is about making sure people have the tools they need to improve their lives in real measurable ways right now without having to wait for government to do it to, or for, them.
Workers such as those in Deliveroo or Uber can organise themselves through new digital technology as much as they can be exploited by it. We are helping them to share properly in the wealth they are creating.
People who cannot afford their own home do not need to sit patiently for ministers to decide on development levels or landlords to drop rents. We are working with partners like Citizens UK to map vacant sites and pile the pressure on the authorities and landowners to start building affordable homes.
From setting up parent-led childcare co-operatives and local clean energy generation to promoting regional banks that serve business and reviving seaside economies, our agenda is for people to take control themselves over what affects them most.
It is an agenda born of urgency because, in the face of global, technological and climate change, people are now in danger of losing what little control they have.
But it is also an agenda that seizes new opportunities being created all the time in devolved government, city mayors and progressive businesses, as well as trade union and community-led campaigns.
We are determined to be different to other think tanks, with their narrow ambition on bending the ear of a minister or scattering reports across Parliamentary meeting rooms. We are now an institution for ideas that does as well as thinks.
None of us are seeking to bypass MPs, political parties or Parliament on Brexit or any other issue. They are vital to our democracy and progress is not possible without them.
But there are also new possibilities and partners for change far beyond the stale air of Westminster and Whitehall.
I now know this as someone who for years toiled away, reproducing phrases like "out of touch," and "privileged elites" without fully understanding how they applied at least partly to ourselves as well as our opponents.
The people of our country have known this for years. And it is about time we began to work with them.
Marc Stears was chief speechwriter to the Ed Miliband when leader of the Opposition and is now chief executive of the New Economics Foundation.
More from LabourList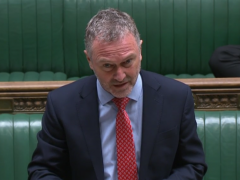 News
Steve Reed has warned that the UK is facing a "Tory winter of discontent" as the government rejected…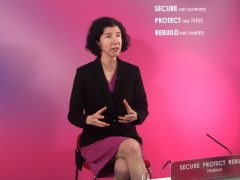 Comment
I'm quite new to the Labour Party. I only returned to England in late 2019 after a decade…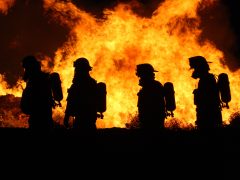 Comment
A Socialist Green New Deal is a set of words that has been mentioned a lot and I'm…