MPs have agreed a demand to strip retail magnate Sir Philip Green of his knighthood over his ownership of failed department store BHS.
Labour backbencher David Winnick described the entrepreneur as a "billionaire spiv" as the Commons backed the non-binding motion today.
The move was ultimately supported without a vote because all the MPs present simply shouted "aye" without anyone speaking against it.
It is believed to be the first time MPs have decided to try to remove a knighthood from someone in this way although several other public figures, such as shamed banker Fred Goodwin, have had gongs removed by the honours forfeiture committee, who are now expected to look at Green's case.
Green has come under huge political pressure after BHS – which he sold to the retail novice Dominic Chappell for £1 last year – collapsed and left 11,000 people without jobs and 20,000 with reduced pensions.
Today Winnick and Frank Field were among those who spoke out against Green.
"I see Green as a billionaire spiv, a billionaire spiv who should never have received a knighthood, a billionaire spiv who has shamed British capitalism, and the least we can do today is to make our views clear and strong," said Winnick.
Frank Field, chair of one of two Commons committees which jointly published an excoriating report on Green earlier this year, lambasted the businessman and likened him to Napoleon.
"We are dealing with a man who has huge sums in wealth. He could have dealt with the pensions problem and walked away smelling of roses," Field said.
"He would have helped us begin to set the debate about how we deal with pension deficits. He had nothing to say and couldn't help us lead the debate."
A spokesman for Theresa May told the BBC the question of the knighthood was not one for ministers. 
"There will obviously be a decision potentially made at some stage by the Forfeitures Committee. But that is an independent committee, the government has no role in that at all," he said.
Earlier this year Green told the MPs the issue of the pension fund deficit would be "sorted". On Tuesday he told ITV News he was "sad and very sorry" for the hardship caused by the collapse of BHS after he sold it and said he was in a "very strong dialogue" with the pensions regulator about how to find a solution.
"The answer is, it will take what it takes to resolve it. We are in that discussion. There are some things outside of my knowledge in terms of sponsor, how it works, how the funds are deployed, how they're invested. The whole thing just needs to come together."
More from LabourList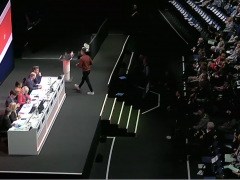 News
Labour passed a number of constitutional amendments, known as rule changes, at its party conference this year. We…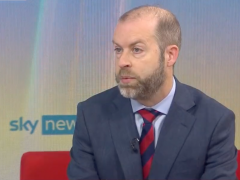 Video
Jonathan Reynolds has denounced the government's economic policy as "unsustainable, dangerous, reckless and a gamble with people's futures"…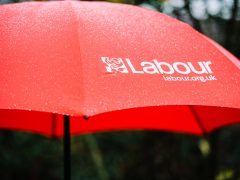 Daily email
YouGov published explosive findings last night. According to the pollster, Labour has a 33-point lead over the Conservatives – which…