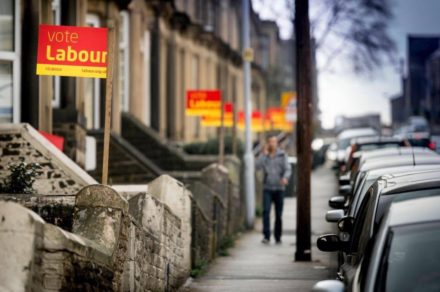 Labour will stand a candidate in the Richmond Park by-election. The party's NEC has ensured that we will be on the ballot paper come voting day.
It should never have been in doubt, really.
But several leading Labour MPs, including senior Shadow Cabinet minister Clive Lewis, caused a hubbub today by calling for the party to stand aside to give the Liberal Democrats a free run at taking on Zac Goldsmith – as long as local members would consent to it.
Lewis, in a piece for LabourList co-authored with Lisa Nandy and Jonathan Reynolds, states correctly that "Goldsmith [brought] a new low to mainstream politics with his campaign against Sadiq Khan". They conclude that for the best "chance of kicking Goldsmith out of Parliament, the vote against him must not be split".
If the Lib Dems are so much better than the appalling Zac Goldsmith, why did they not publicly say should that their supporters give second preferences to Sadiq Khan in the London Mayor election?
Caroline Pidgeon, the Lib Dem candidate for Mayor, said at the time that "Zac has always been seen by most people as a decent kind of guy" and that neither he nor Sadiq "have much to say". She said that after the election, she expected "both of them" would have regrets about the "dirty" campaigns they ran – although, in fairness, added: "particularly Zac". That still falls a long way short of making a principled stand on one of the most widely condemned campaigns in recent political history.
Not that that equivocating should come as any surprise, especially after the previous five years. When push comes to shove can you expect the Lib Dems to be on our side over the Tories'? Are we supposed to take their word for it? If there's one thing they proved between 2010 and 2015, it is that that they are not a reliable ally in the fight against Conservatism.
When it came to the EU referendum this summer, Jeremy Corbyn refused to share platforms with other parties. He said he wanted to make the uniquely Labour case for Remain, and it would turn off Labour voters if he tried to do that while sharing a stage with other party leaders.
While I have misgivings about that as an overall strategy during the referendum, I agree that there is a uniquely Labour approach Europe – as there is on every major policy area – and it's one that we, as a party, should be making. We can't outsource those arguments to the Lib Dems; it just means they won't be made.
We should be looking, at every single opportunity, to make sure Labour's case is put forward. No by-election is a referendum on a single issue, no matter what self-important politicians say. This is not just about Heathrow, just about Brexit, or just about Zac Goldsmith. This is about every topic voters want the election to be about. Last year, 7,000 people in Richmond Park didn't vote for the Tories or the Lib Dems, but voted for Labour, because they liked what we had to say on a range of issues, and they should not be denied that opportunity this time.
I've seen Lib Dem campaigns against Labour, and I don't believe any local Labour Party that has had them as a main rival would simply nod-through plans not to oppose them. They don't treat us as allies; they know we're not. Even if you ignore their support for the Bedroom Tax, trebling fees, and the disastrous 2012 Health and Social Care Act, you couldn't pay me to vote for the Liberal Democrats. The progressive alliance is a sham.
Clause One of the Labour Party's constitution, our central purpose, "is to organise and maintain in Parliament and in the country a political Labour Party". I'm not sure the occasion of a Tory running a despicable campaign against one of our candidates is a good enough reason to start rethinking that – it makes me want to fight for Labour values more, not less.
Value our free and unique service?
LabourList has more readers than ever before - but we need your support. Our dedicated coverage of Labour's policies and personalities, internal debates, selections and elections relies on donations from our readers.
If you can support LabourList's unique and free service then please click here.