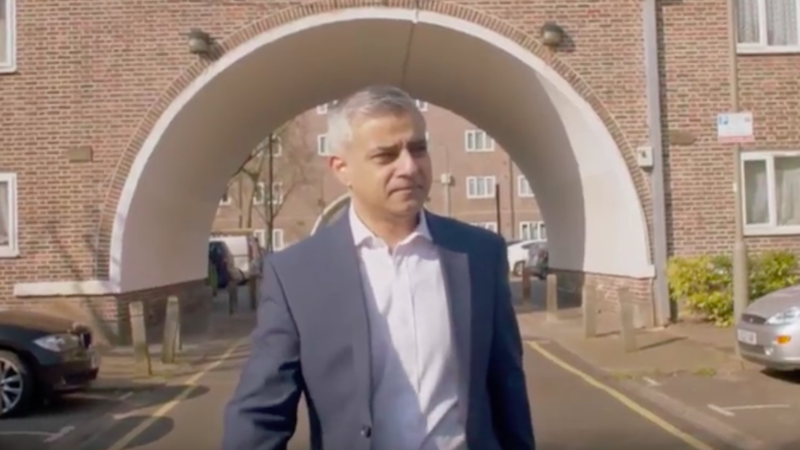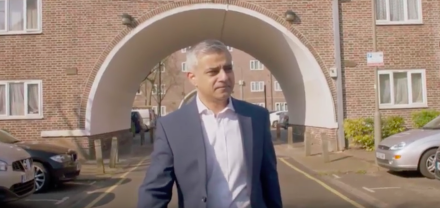 Sadiq Khan was the first London mayoral candidate to put housing at the front and centre of the campaign. The bold pledges he made to tackle London's housing crisis helped convince Londoners to vote him into City Hall with a clear mandate.
Local councillors and activists across London will know that there are very few doorstep conversations which do not include a story about the local housing situation – whether it's that household struggling to find a more suitable home, or their friends and family being forced to move away because of the high costs of renting or buying in London and the chronic shortage of social housing.
It was clear from early on in the campaign that Sadiq's focus had been the right one. Not only was solving London's housing crisis the campaign's key message, but Sadiq's team had put time into considering meaningful policies which would increase the number of homes built in London.  The manifesto addressed the shortage of homes in London across different incomes: increasing the number of social rented homes, introducing a new "living rent" based on a proportion of local incomes and ensuring that building of new homes in London significantly increases overall.  The commitment to supporting London boroughs with greater transparency around developer's viability assessments is especially welcome in the borough Tower Hamlets.
But it was only a few days after this great result for London that the Housing and Planning Bill received Royal Assent, after a particularly heated debate in the House of Lords. The Lords' opposition to the Bill conceded that no further progress could be made (anyone looking for a lesson in a dignified, principled and resilient defeat need look no further than Lord Kerslake's final words on the matter). This act, which introduced expensive "starter homes" and extended the right to buy to housing associations funded by the forced sale of council homes, will severely undermine local authorities' ability to address local housing need.
In Tower Hamlets, we estimate that the cost of the sale of high value homes will cost £8.4m in the first year and that the location of the highest value homes means that currently mixed communities will no longer be places where people can live in different tenures next door to each other.  As currently proposed, a starter home in Tower Hamlets would cost £399,000, requiring a salary of £102,000 to purchase – this is nearly three times average household incomes in the borough.
Brandon Lewis, then the Tory housing minister, described the act as one which helps "anyone who aspires to own their own home [to] achieve their dream".  In fact, last year there were 508,000 fewer home owners than in 2010 and a 20 per cent deposit will be nearly double what it was in 2010 with the average house prices moving further away from what households on average incomes can afford. The act creates a home ownership product which is likely never to be owned by those furthest away from home ownership. The Government is proposing a subsidy to those who don't need it instead of to those whose life chances could be dramatically improved. And so we are not surprised to hear that Gavin Barwell, Teresa May's new housing minister from the ultra-marginal London seat Croydon Central, seems to be modifying some the proposals in the act. It's also no surprise that the regulations on the detail of the act have not been published yet given the impracticality of many of the proposals. The cost of housing in London means that affordable home ownership is still possible, but not through starter homes as they are currently planned.
This month Tower Hamlets finished its consultation on our housing strategy with a view to publishing a final version in November. From our Affordability Commission earlier this year, we know that a couple earning an average income, with two junior school age children living in a two bedroom flat pay £146 a week for a housing association social rent. An affordable rent home at 80 per cent of market rent for this family would be £354 a week – forcing the family to claim £189 a week in housing benefit and paying 45 per cent of their income in housing costs. A single earning household on minimum wage with three children needing a three bed home would pay £425 a week for an "affordable rent" home, again forcing them to claim housing benefit and paying 54 per cent of their income in housing costs. Because of the traditional role of private rented accommodation in London, providing flexible accommodation to single people, often sharing, we found that private rents are determined by the price that several sharers are prepared to pay. Even with two earners, a household with children will always struggle to compete with the private rents that three or more earners can pay.
Our new housing strategy consulted on charging social rents, not "affordable" rents, on council new build homes, alongside a new "living rent" set at a proportion of local incomes. We will also now be bringing forward more new council homes on our own estates. While the housing and planning act will make our goals harder to achieve, Sadiq's mayoralty gives boroughs a chance to ensure Londoners will still have somewhere genuinely affordable to call home.
Rachel Blake is a Labour councillor in Tower Hamlets in London.
More from LabourList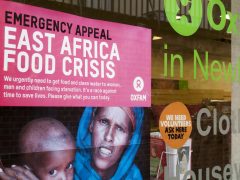 Comment
Someone in East Africa dies of hunger every 48 seconds. This is the result of the imperfect storm…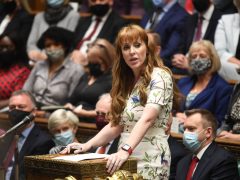 News
Angela Rayner has accused Boris Johnson of "watering down the rules to save his own skin" after the…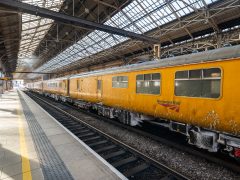 Comment
Network Rail, the company that owns and maintains Britain's railway infrastructure, has recently announced plans to cut over…