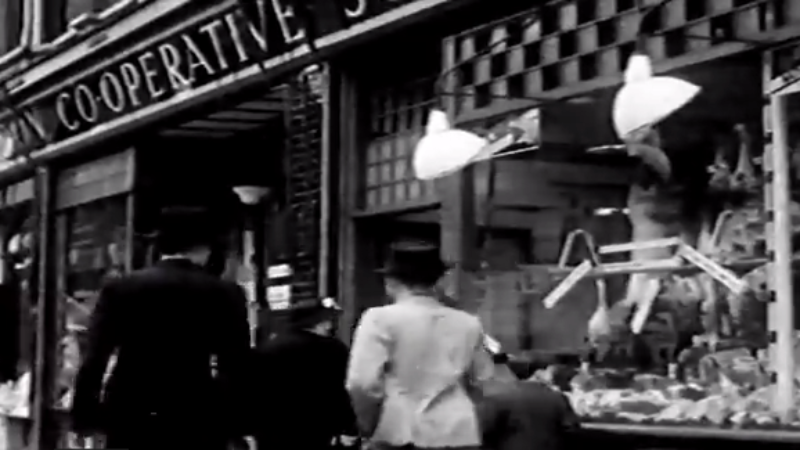 Earlier this year, the shadow chancellor John McDonnell committed a future Labour and Co-operative government to doubling the size of the UK's co-operative economy.
As a former organiser for the Co-operative Party in the Midlands, before becoming an MP, I know first-hand what a huge opportunity this pledge represents. In a political landscape in which the slogan "take back control" has resonated with so many, co-operatives must be at the heart of our solution – putting people in control of the businesses and services they are closest to.
From graphic design co-operatives to football supporters' trusts, the past five years have seen the co-operative economy grow by 15 per cent. A new generation of innovative small and medium-sized co-operatives have emerged, enabled in part by the recommendations of the Co-operatives Commission, which was undertaken under the last Labour government, working in partnership with the Co-operative Party.
But if our ambition for the co-operative economy is going to be fulfilled, then it's time for co-operatives to compete with the PLC business model on a level playing field. Too often co-operatives come up against regulation and legislation designed with other business forms in mind. Small and medium-sized co-operatives are burdened with rules and requirements that usually only apply to large companies. These requirements – which include complex reporting and auditing standards – impose costs on small co-operatives that traditional businesses of the same size would not be expected to bear, putting them at a competitive disadvantage.
That is why today, I am introducing a ten-minute rule motion in parliament – The Small and Medium Size Co-operative Development Bill – that aims to unleash the co-operative sector's potential by removing some of the barriers that stand in the way. The Bill is backed by Labour and Co-op MPs Louise Ellman, Stephen Doughty, Luciana Berger, Gavin Shuker, Gareth Thomas, Stephen Doughty, Anna Turley and Christina Rees, and responds to issues raised by colleagues across the UK's co-operative movement.
My Bill calls for small but important changes to Co-operative and Community Benefit Societies Act 2014. These changes and removal of red tape will bring co-operatives treatment in simply in to line with other businesses types. Some of these changes date back some years and require updating.
Firstly, the Bill would remove the requirement for the very smallest co-operatives to appoint "lay auditors". This would mean that the very smallest co-operatives, with a turnover under £5,000, are treated the same as small companies, and do not have to appoint 'lay auditors' to scrutinise their accounts.
Second, it would level the playing field between co-operative and companies by increasing the turnover threshold at which co-operatives must appoint professional auditors from £5.6m turnover to £6.5m – the same level currently applied to companies.
Thirdly, the Bill would enable small co-operatives that have not raised significant share capital to grow without facing additional requirements that are not applied to small companies. Because of differences in the way co-operatives raise and distribute capital – in some cases spread among tens of thousands of members – regulatory requirements based on measures such as turnover aren't always the best way of measuring business size or level of risk.
My Bill would therefore make the requirement on co-operatives for an auditor's report contingent on the amount of share capital raised by a co-operative, rather than a turnover threshold.
I anticipate that these changes would benefit thousands of small co-operatives societies around the country. But small and medium-sized co-operatives, as well as being freed from onerous red tape, also need the same dedicated support and expertise in Whitehall that companies enjoy.
My Bill therefore also calls for changes in how the co-operative sector is overseen and supported at the Departmental level. Unlike companies, whose regulation is overseen by the Department for Business Energy and Industrial Strategy (BEIS), responsibility of co-operatives is currently split between BEIS and the Financial Conduct Authority.
The business department has a specific responsibility to create an environment that is suitable for all businesses, which is why I am also proposing that support for co-operatives should be brought together under a dedicated team of civil servants within that department.
The changes outlined in today's Bill are critical in enabling the co-operative sector to fulfil its potential. As well as creating a level playing field it's clear that a stronger co-operative sector is good for the wider economy too. A combination of sharing risks, harnessing the ideas of many and the stake members have, mean that co-operatives are more resilient, productive and innovative than other types of businesses, with eight out of ten co-operatives created in the last five years are still going strong.
If we are going to fulfil our commitment to doubling the size of the co-operative sector, and if the Government is serious about creating a fairer, more dynamic and competitive economy, then it's time to work together to clear the roadblocks that stand in the way.
Adrian Bailey is a Labour and Co-operative MP
More from LabourList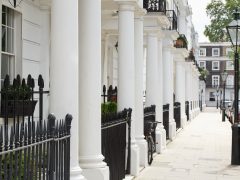 Comment
If you fancy a look at how the other half live, just take a stroll down Phillimore Gardens,…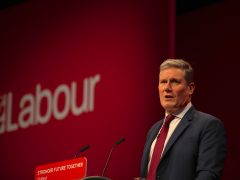 Comment
In 1997, Tony Blair swept to victory on a wave of optimism, declaring: "A new dawn has broken,…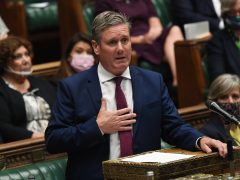 News
Keir Starmer's personal net approval ratings in the 'Red Wall' have fallen to its lowest level since September,…