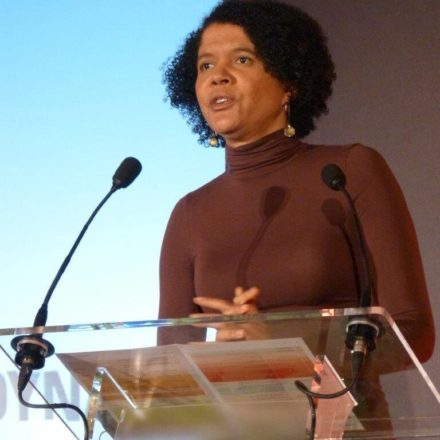 On the eve of the Autumn Statement with lobbying and leaking in full swing, one thing is clear – never have we been more in need of a re-centring of our political economy.
March's budget is a world away, with a different chancellor, a different prime minister and a different geo-politics.
The PM may have put European exit into the hands of the three Brexiteers in the expectation of failure but, as we all know, "it's the economy stupid". Now we need to see some light at the end of the long, long post-financial crisis tunnel for communities and ordinary people across the country.
Osbornomics effectively suspended state "countercyclical" investment – and cut off recovery in the perpetual austerity of a constantly receding budgetary surplus. Theresa May has publicly abandoned Osborne's commitment to balance the books but the new chancellor has yet to tell us what Hammonomics looks like.
So what I want from the chancellor tomorrow is a clear commitment to a sustainable, high skills, resilient, shared value, shared returns, more equal economy.
And the investment and institutions to make it happen.
When May says it's about the state stepping up not standing by, I think nice words, but have you any idea what they mean?
Will Hammond simply say stepping up means stepping up?
Its vague generalities like that which makes British business increasingly worried that Tess 'n' Phil just don't get it.
In the shadow Labour business team we know the impacts of the financial crisis had been borne by the poorest and most vulnerable and that was not in the interests of society or business.
We know the old answers will not work. Indeed, it is the failings of the old answers that have got us to where we are today.
Labour will be at the forefront of providing new answers. We will embrace entrepreneurship and innovation in industry. And in the public sector.
We believe in a more entrepreneurial state so eloquently described by economist Mariana Mazzucato. Not "stepping up" or "leaning in" but one that actively works with industry to address some of the big challenges of our time.
By setting out concrete, time limited 'missions' for our industrial strategy we make a vague catch all phrase into something real that delivers tangible change – and jobs.
That's why the first "mission" announced by Clive Lewis on Thursday was to decarbonise energy production in Britain by 60 per cent by 2030
With that commitment, state institutions can start directing their resources to help achieve it – and that enables the private sector to bring in resources and investment, knowing the rug won't be pulled out from under them as happened with solar and wind.
May seems be trying to achieve that with her industrial strategy challenge fund, but it doesn't have any specific aim – apart from vaguely making things better!
So as well as the three tests set out by John McDonnell, what I would like to see from the chancellor in his Autumn Statement is the overall vision for our future fairer economy and the specifics to make it happen. That would include:
Abandoning the race to the bottom positioning of the UK as the destination low corporate tax haven and instead investing in the skills that attract great companies to invest in our communities.
Setting out specifically what the industrial strategy is for and how Treasury supports and delivers on it. If the Treasury and Business departments aren't working together on this there is no chance of effective delivery.
Specific measures to deliver smart, sustainable growth which industry can trust and believe in. So decarbonising our energy sector. Delivering on intra-regional infrastructure. Investing in life long learning.
Matching Labour's commitment to raising UK spend on Research and Development to three per cent of GDP.
Specific measures to ensure the long-term, strategic and "patient" capital funding critical to successful innovation.
Labour is here to provide an alternative vision to the instability of our current situation. I'm hoping that Philip Hammond will prioritise that too on Wednesday. But I'm not counting on it.
Value our free and unique service?
LabourList has more readers than ever before - but we need your support. Our dedicated coverage of Labour's policies and personalities, internal debates, selections and elections relies on donations from our readers.
If you can support LabourList's unique and free service then please click here.