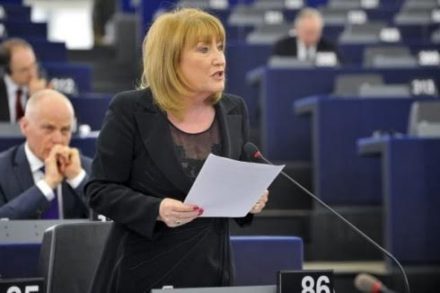 So now we know. Brexit will cost the UK economy almost £60bn over the next five years. Borrowing up. Growth down. Inflation up. Productivity down. And the government still doesn't have a plan.
Last week's Autumn Statement laid bare the grim reality of Britain after the vote to leave the EU – a climate of chaos and uncertainty that has been amplified by the government's inaction, indecision and incompetence.
Foreign companies reluctant to invest in a faltering economy; fewer migrants bringing their skills, talent and industry to Brexit Britain; domestic businesses facing up to the prospect of life outside the single market… if the vote to leave wasn't bad enough, the government's mishandling of the aftermath has managed to make things even worse.
Where there is discord, error and doubt, Theresa May and the three Brexiteers have brought not harmony, truth and faith, but division, post-truth and despair.
Last week, following Boris Johnson's latest tour de farce and Theresa May's Berlin summit, it was the turn of Brexit secretary David Davis to meet with international colleagues, fix his grin and pretend he knows what he's talking about, only for them to reveal that he, too, has absolutely no idea what Brexit means.
Davis was in Strasbourg to meet the European Parliament's chief Brexit negotiator, Guy Verhofstadt, and the leader of the parliament's biggest political group, Manfred Weber. The result? Fear, farce and confusion.
Weber accused Johnson and Davis of "unbelievable arrogance" and having no idea what leaving the European Union means, calling the foreign secretary's remarks on Turkish EU membership "unbelievable" and "a provocation". Davis's visit, which was surely intended to soothe the burns of Boris's latest Brussels blunderthon, has somehow succeeded in adding insult to insult.
And so the circus rolls on, with no one in government really having a clue, resulting in our EU partners hardening their stance, making it more difficult for the UK to get the best deal, assuming the prime minister will actually eventually come up with some ideas for negotiation – thus far, in public or private, no plan has emerged.
We are not in a bubble, and this state of paralysis can't endure indefinitely; as the Autumn Statement showed, Brexit is beginning to bite: £58.7bn of bite – that's £226m a week. That's £226m a week that won't be going to the NHS, or any of our other public services.
Trade with the world, EU and non-EU alike, is set to fall over the next decade. Growth will be 2.4 per cent lower over the next five years. Business investment is set to fall, hitting productivity. The ongoing fall in the value of sterling will hit families' incomes and add two per cent to prices over the next two years alone. And the cost of increasing capacity in the civil service to deal with Brexit will be £412m.
These aren't just abstract forecasts, these are people's jobs, futures and cost of living we're talking about – the company that doesn't invest, isn't able to export its goods and has to lay off staff. This is the reality. And it will be the reality for millions of people unless the government stops dithering, fights to keep us in the single market and reassures the world that we are open for business.
Glenis Willmott is Labour's leader in the European Parliament and MEP for the East Midlands.
More from LabourList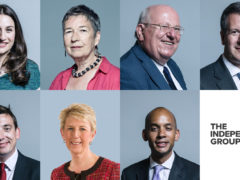 Comment
When seven MPs announced at a press conference this morning that they had left the Labour Party to…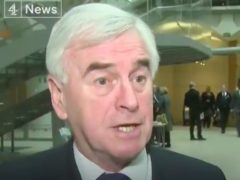 Video
"The honourable thing for them to do now is to stand down and fight by-elections back in their…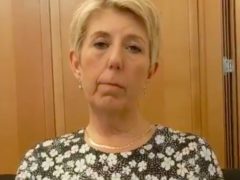 Video
I'm really sorry that I misspoke earlier on Politics Live – here's my statement. pic.twitter.com/7csM95TFLo — Angela Smith…