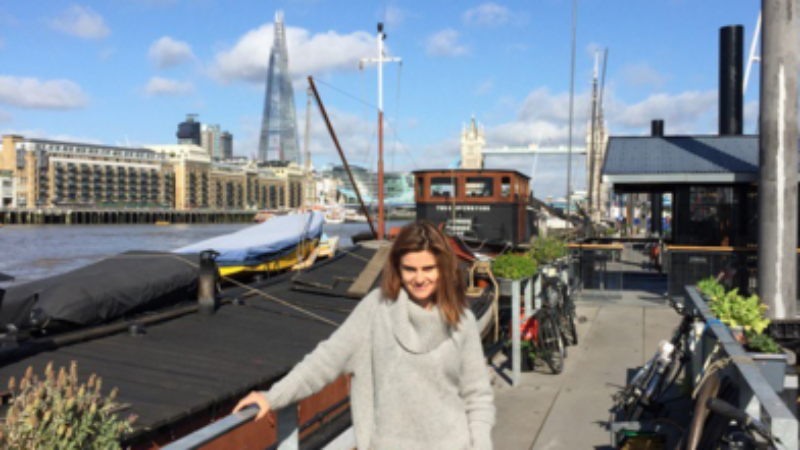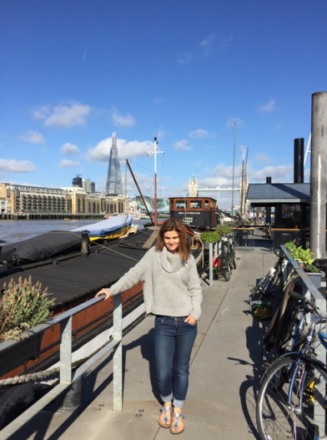 This obituary of Jo Cox, from June 16, is republished following the guilty verdict in the criminal trial yesterday and as a reminder of the huge amount the MP achieved in her short life.
Jo Cox quickly earned a reputation as a first-class Labour MP after making a string of principled interventions on major issues such as Syria, violence in the Middle East and international development.
The mother-of-two, who died today after a brutal attack outside her constituency surgery, was elected to the Commons in May 2015. In just 13 months as an MP she achieved much and will, perhaps, be best remembered for her work on war-torn Syria. Last year she abstained on the key parliamentary vote on whether Britain should bomb the ravaged nation as much of the rest of the PLP engaged in a deep split.
But Cox's understanding of the Middle East went back many years and reflected her time working for Oxfam, in some of the world's major troublespots, as well as serving as the aid charity's head of humanitarian campaigning in New York.
"I've been in some horrific situations where women have been raped repeatedly in Darfur, I've been with child soldiers who have been given Kalashnikov and kill members of their own family in Uganda," Cox told the Yorkshire Post last year.
"In Afghanistan I was talking to Afghan elders who were world weary of a lack of sustained attention from their own Government and from the international community to stop problems early. That's the thing that all of that experience gave me – if you ignore a problem it gets worse."
It was these experiences that no doubt informed her decision on the crucial vote on air strikes in Syria in December.
"President Assad and the civil war in Syria is, I believe, the greatest test of our generation – it is certainly the biggest humanitarian crisis of our time. It is a test that so far, as a party and as a nation, we have failed," she wrote in an article for LabourList.
The darker moments witnessed by Cox on her foreign travels were in stark contrast to her upbringing in West Yorkshire. Born in Staincliffe General Hospital in Dewsbury, the "proud Yorkshire lass", as she called herself, was raised in Heckmondwike and Batley before going on to study at Heckmondwike Grammar School and Cambridge University.
Cox was the first person in her family to take a degree and she went on to work for Joan Walley, who was MP for Stoke-on-Trent North between 1987 and 2015.
After her spell working in the House of Commons, Cox joined Britain in Europe, the cross-party pro-European group.
She later worked in several senior positions at Oxfam, including as head of policy, head of humanitarian campaigning in New York, and head of their European office in Brussels.
She also had a spell working with Sarah Brown – wife of former prime minister, Gordon – as part of a campaign for what she described as "galvanising international action" to prevent mothers and babies from being killed in pregnancy and childbirth.
Her life was certainly successful and, on occasion, sounded glamorous. However Cox remained down to earth, as shown by the fact that when staying in London she lived with her family on a boat moored in Wapping.
Her time in Westminster embraced some huge moments in the recent history of the Labour Party but she always behaved with sincerity and dignity. Cox, like several other new MPs such as Neil Coyle, chose to nominate Jeremy Corbyn for the leadership contest in summer 2015 because they wanted to broaden the debate. Their signatures were two of a few dozen which helped propel the veteran left-winger from rank outsider to a place on the ballot paper and, ultimately, the top job in the party.
Cox ultimately cast her vote for Liz Kendall, the Blairite candidate, and within months Cox and Coyle announced their regret at nominating Corbyn. In a joint Guardian article, the pair declared "we didn't expect to be debating things far from the priorities of most voters: unilateral nuclear disarmament, the Falkland Islands, the monarchy and all the rest".
It was this capacity for being open and reflective that also characterised her attitude towards Labour's greatest policy problem of the past year, in the form of Syria.
Cox thought long and hard over the decision, having made a series of powerful interventions in the Commons over Syria. When the vote arrived, she abstained, despite not having an outright stance against air strikes. Instead, she called for a strategy that covered humanitarian, diplomatic and military action.
Hers was a serious contribution to a complex and often bitter debate over how to tackle the twin evils of ISIS and Bashar al-Assad. Throughout it all she was a passionate champion for Syria's refugees who, she said, had been "failed" by the international community. In politics, as in the rest of her life, she argued and acted in a way that was clear, convincing and compassionate.
More from LabourList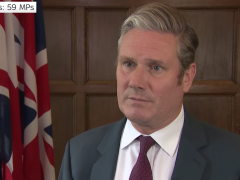 Video
Keir Starmer has declared that replacing Boris Johnson as Prime Minister with another Conservative MP is "not the…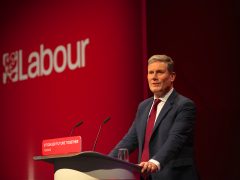 Daily email
Boris Johnson has finally agreed to go. Following an unprecedented number of resignations over the past few days, a…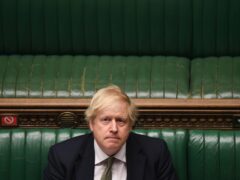 News
Boris Johnson has agreed to stand down as Prime Minister following an unprecedented number of ministerial resignations from…