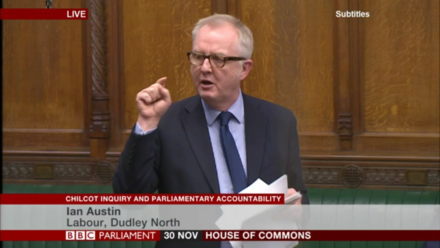 MPs from the major parties have joined forces to reject calls for a fresh probe into Tony Blair's actions in the run-up to the Iraq war.
An SNP-led attempt to trigger a new probe into the former prime minister's actions before the 2003 invasion was defeated by 369 votes this afternoon.
The motion prompted a fiery debate as Labour MPs mounted a defence of the Blair government after a diatribe by Alex Salmond, the former SNP leader, who claimed Blair had "grievously misled" the Commons into supporting a "disastrous conflict".
Several Labour backbenchers spoke up for Blair, including Ian Austin, MP for Dudley North, who delivered an impassioned critique of the SNP for seeking to devoting one of their "opposition day" debates to the subject of Iraq, fewer than seven days after an Autumn Statement which prompted forecasts of stagnating living standards and reduced growth
Salmond, and Paul Flynn, who briefly served in Jeremy Corbyn's shadow cabinet, demanded another inquiry as the Newport West MP said he had "no animus" against Blair.
"Chilcot has reported, and his report was that the decision was taken not just by a prime minister but by all those who were gullible enough to believe that case. There were a million people who walked the streets of this country and demonstrated. It was not a clear decision," Flynn said.
"We fall into the trap time and again of believing that our role in Britain is to punch above our weight militarily. Why should we do that? Every time we do, we die beyond our responsibilities."
Austin led a defence of Blair and rejected claims the ex-leader had acted in bad faith.
"It was not just Hans Blix [the then chief UN weapons inspector] who thought that Saddam Hussein had weapons of mass destruction," he said.
"Even countries that thought we should not go to war—Russia, France and Germany—thought Saddam had weapons of mass destruction, too. In fact, the only way Saddam Hussein was able to enslave the people of Iraq was by leading them to believe he had weapons of mass destruction."
The SNP motion was ultimately defeated by 439 votes to 70.
More from LabourList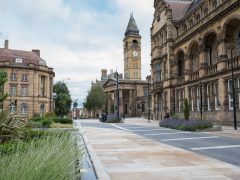 Comment
Labour won a historic by-election in Wakefield, our first such victory since winning Corby in 2012. This success…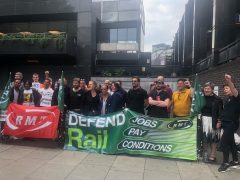 Comment
The general secretary of the RMT has, within the space of a week, become a television hero. It…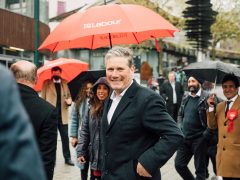 Daily email
"They know they are out of ideas and they are out of touch – and if they had…