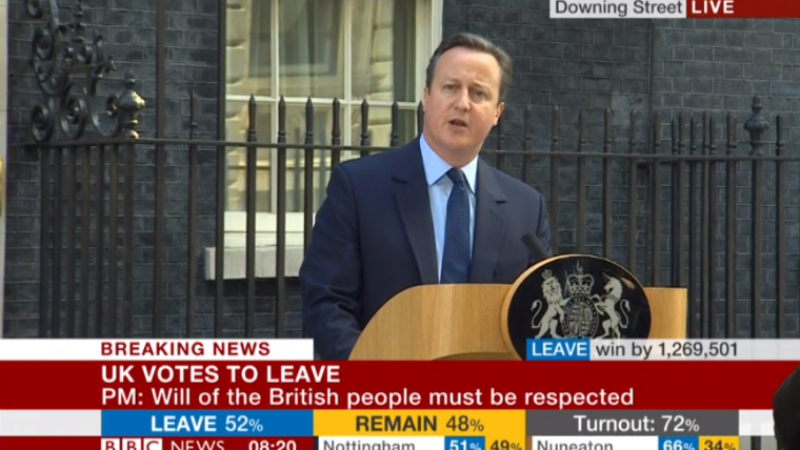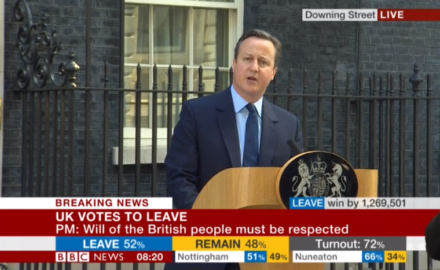 I have thought hard about the parallels between Witney and Richmond Park, which might be useful in the rest of the country, and I spoke early on to Christian Wolmar, Labour's candidate in the south-west London seat. One thing we should all do, every day, is thank the powers that be for such an amazing, brilliant, hard-working and dedicated team of people who are the Labour Party staff. Unbelievable. They deserve medals and awards. One of the best things about by-elections is working alongside these heroes of the movement.
My advice to Christian was to unite the party around the need to back Labour. This is tough. Some hardline new members – bizarrely – don't naturally support Labour and are only interested in the leadership situation. Other members are being too clever and following a tactical line, forgetting that Lib Dems are entirely to blame for the mess we are in and are no more "progressive" than their last cynical and Tory-tempting leaflet. I was helped enormously in Witney by rallying cry and prominent visits from leading members of the PLP such as Dan Jarvis, Liz Kendall and Caroline Flint, and personal support from Jeremy Corbyn and Tom Watson – both brilliant – alongside shadow ministers like Angela Rayner and Rosanna Allin-Khan.
Next we need to fight. There is plenty to fight about. Here are the things on which we are on the same side as people across the country. Our roads are a disgrace and bus cuts hit our communities – we need investment and support. Our schools face a budget and morale crisis, and all the Tories suggest is a stupid rush to the 11-plus; we are on the side of students, parents and teachers and want our schools to be jewels in our towns, supported and managed in everyone's best interests. The housing crisis is accompanied by a planning debacle – we need the right homes in the right place and at the right price, and to me that means councils building houses, among many other measures. The NHS is tottering, as it always does under the Tories – and which the Lib Dems stood by and watched when in coalition –  and everyone knows it is only safe with Labour.
Brexit is on everyone's lips, but it is a woolly conceptual argument with much harder edge that speaks to our identity. I am still European and always will be. But in the context of a by-election the Lib Dems have used it as a cynical lure for Guardian-reading Tories and Labour people. We didn't fight on Brexit in Witney, but we did point out that the referendum was the Lib Dems' idea, and that they were entirely absent during the campaign while Labour – personally in Witney and more generally in the country – led the fight to Remain. I think we need to make much more of this and re-position, as is happening through Jeremy Corbyn and others in Parliament, on the side of a strong economy, firm friendly relations with our European neighbours, and a reduction in the temperature of debate.
I want to see overt criticism, and trenchant, of the entirely useless and counterproductive team of Liam Fox, David Davis and Boris Johnson who are seemingly bent on getting the very worst deal possible. They are incompetent, obnoxious, undiplomatic and driving us into penury. Every action of theirs should be highlighted. I recommend one-to-one marking not just by the shadow cabinet but by an additional team from the PLP. Sir Keir Starmer is great, and Emily Thornberry has been good too. Let's add Chuka Umunna, Stephen Kinnock and Emma Reynolds to the mix, any other volunteers, and get the three stooges off the stage as soon as possible.
Finally, after uniting and fighting, to win you need to get out there and work. In our by-election we had a big rally with Corbyn and me introduced by Anneliese Dodds, our fabulous MEP. But we didn't hang around, we got out on the streets after a few minutes along with everyone we could corral from the audience. The traditional divide in the Labour Party is not between the left and right, but between those who are willing to work and those who don't turn up when they are needed. New members and old recognise this – and the passengers will never win us elections. We did more to heal recent wounds by getting out on the doorstep together in West Oxfordshire than any amount of newspaper columns or conference debates could do. We know what we want to do, we share the same values, we want a fairer society and to get that we need to win elections. Simple.
So my simple guide for Richmond and next week's by-election: unite, fight and work. Good luck to Christian in Richmond Park and Jim Clarke in Sleaford and North Hykeham. The Labour Party is the progressive alliance and we WILL form a government soon and start redressing the damage the Tories and their Lib Dem allies have wreaked on our country.

More from LabourList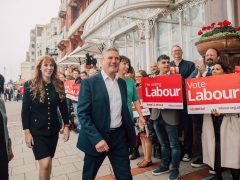 News
Keir Starmer's Labour Party is on track to secure a 56-seat majority in the House of Commons, exclusive…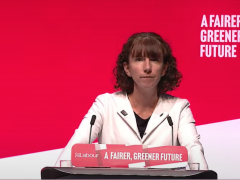 Comment
Below is the full text of the speech delivered to the Labour Party conference by deputy leader Anneliese…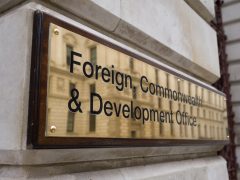 News
David Lammy will announce to Labour conference delegates a new "green dimension" to its foreign policy as he…