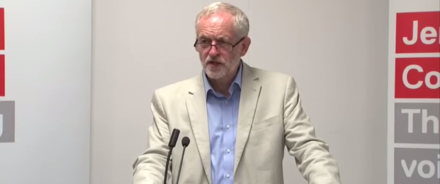 Jeremy Corbyn has been named as the headline speaker for the Fabian Society's new year conference and will join a host of other big names from across the labour movement to debate the next steps for the left.
The Labour leader will be one of the main attractions when the Fabians hold their annual shindig in London on 14 January. His return to the conference, which he addressed last year, comes as some of his leading allies as well as former shadow ministers sign up for the event, which has been entitled Labour in the UK, Britain in the World.
The conference will also include contributions from Emily Thornberry, shadow foreign secretary, Keir Starmer, the shadow Brexit secretary who has recently harried the Tories over the plan for leaving the EU, and Paul Mason, the broadcaster and prominent backer of Corbyn.
It also includes a series of Labour MPs and activists who have strongly opposed Corbyn's leadership, such as Kate Green, the new chair of the Fabians who ran Owen Smith's summer leadership campaign, and Luke Akehurst, secretary of Labour First, which describes itself as "Labour moderates".
The Fabians did not take a stance in the leadership race this summer and has avoided direct intervention in the debate over who should run Labour.
Andrew Harrop, general secretary of the Fabians, will also give a speech to open the event, which takes place at Friends House in Euston Road.
Last year Corbyn used the conference to mount a stinging attack on the "cynical, dishonest and unfair" Tories and told delegates the government was letting down key industries as well as neglecting British infrastructure.
"We are the party that created the institutions that built a fairer and more equal Britain: we founded the NHS established the safety net of social security we implemented comprehensive education we built council housing we created the Open University we instituted the Human Rights Act and the Equalities Act and the minimum wage," he said.
"And we are the party founded by trade unions – the organisations that deliver fairness in the workplace. Anyone can wrap their policies in the language of 'fairness', it is only Labour that has delivered fairness through institutions and laws.
"Today the Britain built by Labour fairness is under attack and we have to find new ways to institutionalise fairness in British society again."
LabourList will have comprehensive coverage of the conference in January.
More from LabourList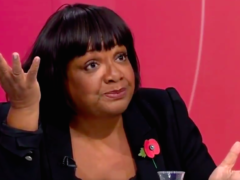 News
Shadow Home Secretary Diane Abbott has said that ending freedom of movement on 31 October "will create chaos,"…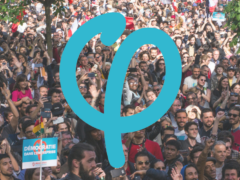 Comment
"Qu'ils s'en aillent tous!" – Jean-Luc Mélenchon In the centrist imagination, "populism" is understood as a caustic, anti-democratic…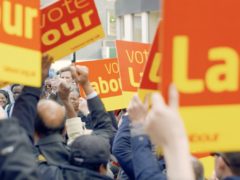 Comment
In my previous article on trigger ballots, I wrote about how it has become much easier to "trigger"…