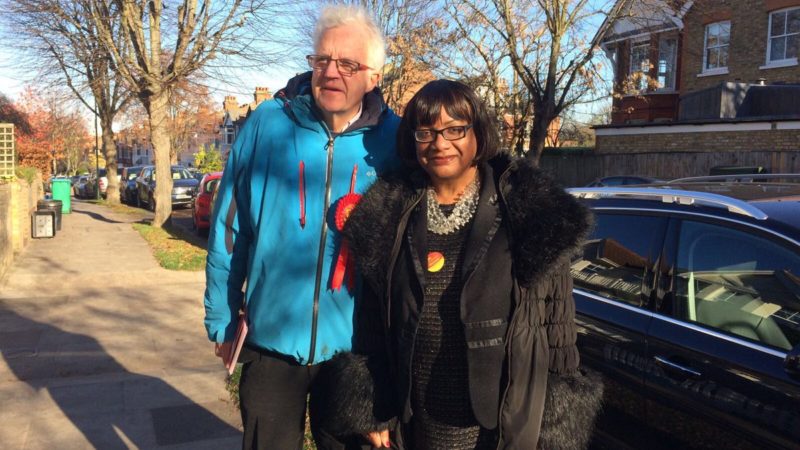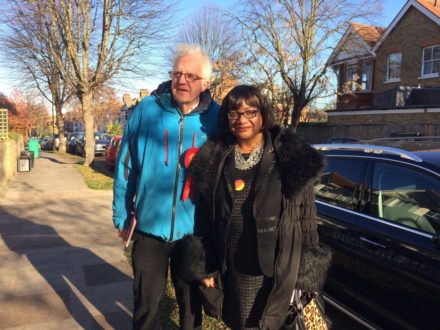 We had no choice. Despite the slog of a campaign in cold, and latterly freezing, conditions, Labour had no option other than to fight the by-election in Richmond Park.
It may not feel that way this morning, as the frost settles on a gruelling and unsuccessful campaign in which Christian Wolmar lost his deposit, but Labour could not have walked away from the Brexit by-election. To do so would have signalled that we are no longer a national party.
Of course, there were a handful of MPs who argued otherwise. In an article for LabourList, three current and former shadow ministers called on Jeremy Corbyn to consider not standing a candidate to give opposition parties the best chance of ousting Zac Goldsmith.
This is the "progressive alliance" argument. Clive Lewis, Lisa Nandy and Jonathan Reynolds made a perfectly principled argument – that Goldsmith has a disgraceful track record and that Labour had little prospect of winning in south-west London – and they are entitled to pursue that because they want to deliver social justice, just like all of us.
But I disagree about Richmond Park for two simple reasons.
Firstly, to have skipped the by-election, and such a high-profile battle, would have sent the message that Labour  wasn't up for the fight. Yes, we ultimately performed badly and the result was a big disappointment, especially to Christian Wolmar, a decent and articulate individual, but avoiding the fight entirely would have resonated around the country. Labour needs to show people who struggle under the oppressive and unjust weight of a Tory government that it is fighting for them, even when its chances of success are slim to minuscule.
Secondly, the Goldsmith affair didn't prompt the wave of national revulsion that has prompted Labour to stand down candidates previously. Of course, the ex-Tory Brexiteer is a disreputable figure, and his racially-charged campaign against Sadiq Khan for the London mayoralty was a disgrace, but it did not put him in the same league as, for example, Neil Hamilton. When Labour and the other main parties pulled their candidates in 1997 over cash for questions, to clear the way for Martin Bell – the man in the white suit – it was after weeks of widespread disgust at the conduct of the former Tory minister.
Goldsmith did not meet this standard and does not stand accused of corruption in any form. After all, he resigned the Richmond Park seat on a point of principle in that he has spent much of his life opposed to the expansion of Heathrow airport. Instead he faces arguments that his smears against Khan were offensive and cynical. These are accusations that will dog him forever.
So Labour was right to go up against Goldsmith again in Richmond. This is no criticism of Nandy, Lewis or Reynolds, all of whom look likely to play a significant role in the regeneration Labour badly needs, but we must be a party that fights in every corner of the United Kingdom.
I stood in what is seen as a safe Tory seat last year. I didn't win, to nobody's surprise. My expectations of success were as grounded as Wolmar's no doubt were privately. But, occasionally, Labour candidates do win the unwinnables.
This is not about the dreams of a single candidate but the aspirations of millions of people around a country which is bold and brilliant but which is being badly weakened by an unpleasant and incompetent Tory government that systemically undermines so much of that which we hold dear, like the NHS.
So we must keep voting Labour. We must keep standing Labour candidates.
More from LabourList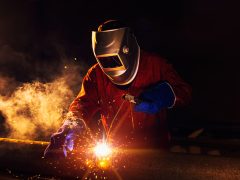 News
The UK government is failing to keep up with its European counterparts in efforts to decarbonise the steel…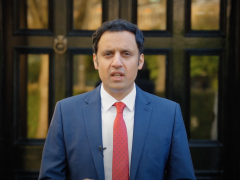 News
Anas Sarwar has called for emergency legislation to be put forward in the Scottish parliament in response to…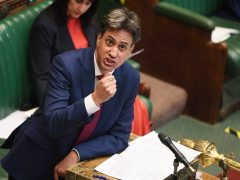 News
Ed Miliband has accused the Conservative leadership candidates of "infighting" and being "more focused on playing politics" than…