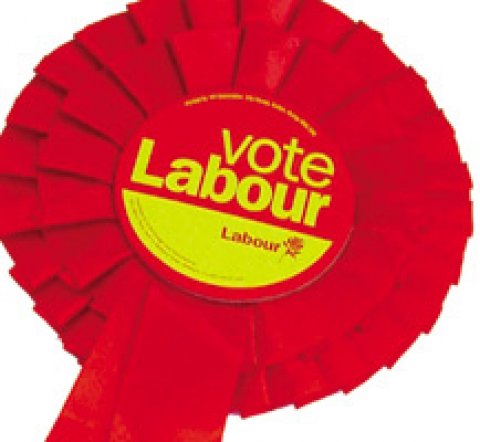 At the end of September and in March this year and December 2015 I reviewed Labour' s performance in local council by-elections.
What's happened on this front since the leadership election result and annual conference?
Here, in the same format as I presented them previously, is the change in Labour vote share in all the council by-elections where there has been a Labour candidate in the last two contests (so a comparison can be drawn) since annual conference. The results are grouped by region so you can see the pattern around the country.
As in my previous reviews there are stark regional variations.
Labour's average vote share is improving strongly in London and to a lesser extent the North West, and marginally in the North and the single Yorkshire by-election i.e. in Labour's historically strongest English regions, but is falling in the other seven nations and regions. The gap between the best performing and worst performing regions seems to have widened.
However, of a total of 68 by-elections during this period Labour's vote share was down in 43 of the contests, which is broadly comparable to the pattern earlier this year.
Eastern (average Labour vote share down 9.1 per cent)
Bumpstead (Braintree)                                -10.2 per cent
Clarence (St Albans)                                   -5.2 per cent
Haldens (Welwyn Hatfield)                                    -6.9 per cent
Heacham (King's Lynn)                             -21.9 per cent
Hitchin Oughton (North Hertfordshire)    -17.4 per cent
Misterton (Harborough)                              -1.6 per cent
Moreton Hall (St Edmundsbury)               -15.4 per cent
Witham North (Braintree)                           +6.1 per cent
East Midlands (average Labour vote share down 11.8 per cent)
Grange Park (South Northamptonshire)             -3.5 per cent
Rothwell (Kettering)                                                -6.7 per cent
Warsopp Carrs (Mansfield)                                    -25.3 per cent
London (average Labour vote share up 8.9 per cent)
Brockley (Lewisham)                                   +8.1 per cent
Eltham North (Greenwich)                         +9.3 per cent
Evelyn (Lewisham)                                      0 per cent
Hoxton West (Hackney)                              +11.6 per cent
Queenstown (Wandsworth)                       +14.3 per cent
St Ann's (Haringey)                                     +12.3 per cent
Whitechapel (Tower Hamlets)                   +6.5 per cent
North (average Labour vote share up 0.8 per cent)
Blakelaw (Newcastle-upon-Tyne)                        -25.7 per cent
Castle (Carlisle)                                           +9.0 per cent
Central (Middlesbrough)                            +37.7 per cent
Headland & Harbour (Hartlepool)             -17.7 per cent
North West (average Labour vote share up 4.7 per cent)
Burnley Central East (Lancashire)           +10.7 per cent
Higher Croft (Blackburn)                            +12.1 per cent
Reedley (Pendle)                                         -7.6 per cent
Rumworth (Bolton)                                      +4.6 per cent
University & Scotforth Rural (Lancaster)             -0.5 per cent
Westgate (Lancaster)                                  +9.1 per cent
Scotland (average Labour vote share down 9.2 per cent)
Annadale North (Dumfries & Galloway)  -8.2 per cent
Arbroath East (Angus)                                -6.0 per cent
Carnoustie (Angus)                                     -1.8 per cent
Culloden and Ardersier (Highland)          -9.4 per cent
Garscadden (Glasgow)                               -22.8 per cent
Inverurie (Aberdeenshire)                          -9.1 per cent
Leven, Kennoway & Largo (Fife)              -6.9 per cent
South East (average Labour vote share down 1.1 per cent)
Basing (Basingstoke & Deane)                 -2 per cent
Central Sandhurst (Bracknell Forest)      +10.5 per cent
Collington (Rother)                                      +0.1 per cent
Darwell (Rother)                                           -0.6 per cent
Fair Oak & Horton Heath (Eastleigh)       -4.1 per cent
Kingswood with Burgh Heath (Reigate)  -3.3 per cent
Limpsfield (Tandridge)                                -5.8 per cent
Rainham Central (Medway)                       -2.9 per cent
Southwater (Horsham)                               -2.1 per cent
Sovereign (Eastbourne)                             0 per cent
Strood South (Medway)                              +3.4 per cent
Swanley (Kent)                                            -8.9 per cent
Swanley Christchurch & Village (Sevenoaks) +2.3 per cent
Tadley South (Basingstoke & Deane)     +1.5 per cent
Trench (Tunbridge Wells)                          +1.1 per cent
Valley (Tandridge)                                       -7.3 per cent
South West (average Labour vote share down 6.4 per cent)
Abbey (Bath & North East Somerset)       -4.9 per cent
Bovey (Teignbridge)                                    -7.4 per cent
Chudleigh (Teignbridge)                            -8.8 per cent
Ferndown (Dorset)                                      -6.1 per cent
Longlevens (Gloucester)                            -8.2 per cent
Turn Hill (South Somerset)                                    +0.7 per cent
Wey Valley (Weymouth & Portland)         -9.8 per cent
Wales (average Labour vote share down 8.6 per cent)
Abergele Pensarm (Conwy)                      -0.7 per cent
Blaengwrach      (Neath Port Talbot)     -25.1 per cent                                           
Gibbonsdown (Vale of Glamorgan)          -2.2 per cent
Gilfach (Caerphilly)                                     -28 per cent
Grangetown (Cardiff)                                  -3.1 per cent
Rhyl West (Denbighshire)                         -2.4 per cent
Risca East (Caerphilly)                               +1.6 per cent
West Midlands (average Labour vote share down 7.5 per cent)
Horsehay & Lightmoor (Telford & Wrekin) +20.5 per cent
Madeley (Newcastle-under-Lyme)            -35.5 per cent
Yorkshire & Humberside (average Labour vote share up 0.6 per cent)
St Mary's (East Riding of Yorkshire)        +0.6 per cent
More from LabourList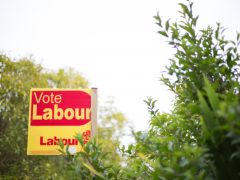 Comment
"It would be me being dishonest if I said we expected to lose," Harrow councillor David Perry tells…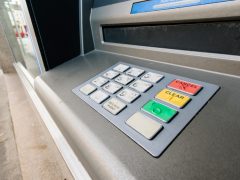 Comment
As bank branches across the country close and shops increasingly turn to contactless payments, the debate over access…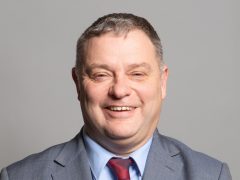 News
Mike Amesbury has quit Keir Starmer's frontbench team, telling the Labour leader that he would be resigning his…