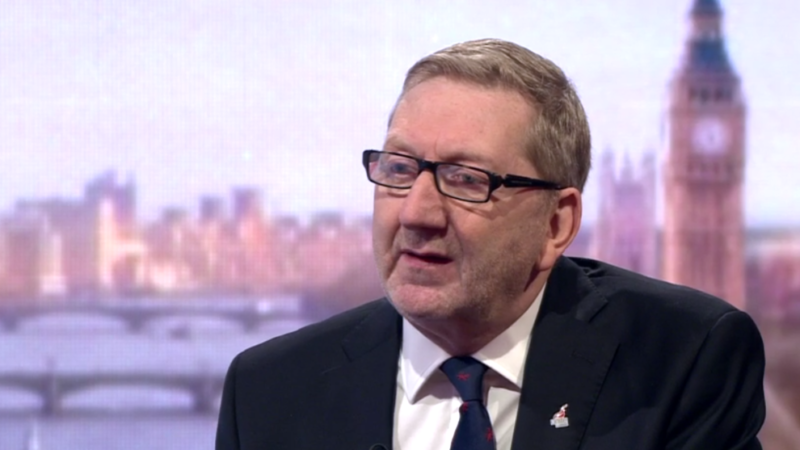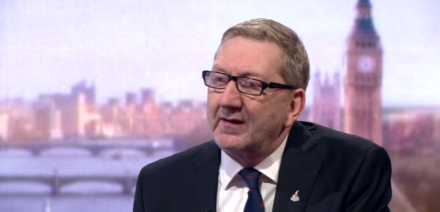 Len McCluskey has put the battle to protect jobs and workers' rights amid Brexit at the heart of his bid for re-election.
The Unite general secretary vowed not to let "the City and the CBI" settle Britain's economic future as he launched his campaign for another term in office.
McCluskey, a former docker who has run Britain's biggest union for six years, issued a video address to Unite's 1.4 million members today in which he set out key challenges on Brexit, free movement of labour and the "gig" economy, and how he would tackle them.
He is aiming to see off rival Gerard Coyne, secretary of Unite in the West Midlands, who this week launched his own campaign for the role of general secretary with a pledge to reduce the union's day-to-day involvement in "Westminster power games".
McCluskey is one of the most prominent supporters of Jeremy Corbyn and criticised efforts to unseat the Labour leader in the summer "coup".
This morning McCluskey focussed on the threat to workers' right amid the turmoil of Brexit, the "age-old problem" of a casual labour market and the concern of working people over freedom of movement.
"First, Brexit. In all the talk of 'hard' and 'soft', of market access and so on, workers need to know that someone is looking out for them.  We are putting protecting jobs, as at Nissan, and workers' rights at the top of the agenda – but that work is just starting.  We can't let the City and the CBI settle our economic future without hearing from working people," he wrote in an article for the Huffington Post.
"Second, the emergence of the 'gig' economy – the age-old problem of a casual labour market, now reaching epic proportions in Britain.  That millions of workers have no security and few rights is a blight on British society.
"The trade union challenge is to offer these workers the same protections as we do to those in better-established industries. Unite will be in the forefront of legal and political campaigns to end the abuses of the 'flexible' labour market.
"Third, 'free movement of labour'.  Unions understand that workers have always done best when the labour supply is controlled and communities are stable.  While we must reject any form of racism, and help refugees fleeing war, we must also listen to the concerns of working people.
"That's why I have called for new safeguards to stop companies cutting costs by slashing workers' wages and transforming a race-to-the-bottom culture into a rate-for-the-job society."
More from LabourList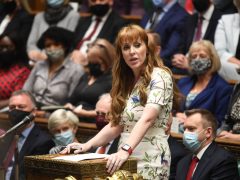 News
Angela Rayner has accused Boris Johnson of "watering down the rules to save his own skin" after the…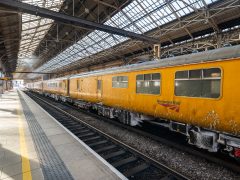 Comment
Network Rail, the company that owns and maintains Britain's railway infrastructure, has recently announced plans to cut over…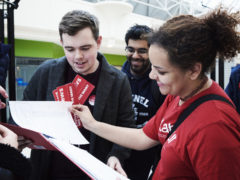 Daily email
The leadership of Momentum, elected in 2020 on the 'Forward Momentum' platform, promised change. And they now reckon they've…