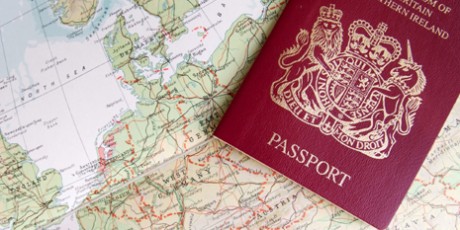 A long overdue debate is opening up in Labour about its position on immigration. It will be difficult for Labour to win the next general election if it can't do better than rock bottom on what is the public's number one concern.
The debate is seen as a choice between freedom of movement and reducing numbers. This isn't quite right because it assumes freedom of movement is unrestricted – and this is untrue. EU citizens can be deported after six months and prevented from re-entry under certain circumstances although these powers are rarely used. In researching my book Becoming British, I discovered that 2,731 Europeans were removed in the year up to June 2014 and only 19 allowed to return over a year later.
Labour MPs including current shadow home secretary Diane Abbott, and Yvette Cooper, one of her predecessors, are developing new ideas about what a progressive immigration policy might look like for the party. Here are four key principles they should consider:
Firstly, a progressive policy is shaped by the past and looks to the future. We should not romanticise a past monolithic Britain that never was. Turning back the clock turns our back against our shared history. Respect for our differences in a modern, multicultural Britain is not a tolerance of the status quo but a recognition of what Britain is. This should be embraced, not overlooked.
Secondly, Labour should focus on reducing impact and not look only at numbers. Kicking migrants out will not make the problems of impact go away. Immigration is a concern for many because of pressures on public services like healthcare, employment, education and housing. Relief through a migrant-funded migration impact fund is a step in the right direction – only cutting numbers so having fewer doctors, employers and teachers will only make a bad situation worse.
Thirdly, integration is not a one-way street. While the new report from the APPG on social integration has many welcome recommendations, its focus is too narrow and we should not see integration as something that immigrants are to do by themselves alone. This is how the system works for many at present. As a migrant from the US, for example, I first learned about television licensing when I had a knock on the door from an enforcement officer. If we want migrants to integrate, we must provide support so they can.
Building fair, sustainable communities works both ways. New citizens must engage with their new localities for sure, but we gain new members and have responsibilities to them too. If knowing English helps create better integration and employment prospects, we need to tackle functional illiteracy for citizens old and new – including the left-behind. Supporting high English standards is not for migrants alone, but for everyone with benefits for all.
Finally, becoming British shouldn't be alienating. All permanent residents must pass a citizenship test that is more like a bad pub quiz. It's scandalous that a knowledge test few British citizens can pass is the bar for new members to join the club. My research exposed that instead of helping new citizens become more positive about becoming British they were instead left feeling more cut-off. Becoming British should not be done in isolation – new members are joining a community.
Failing to listen or even care to whether the current system helps migrants integrate shows how impoverished the system has become. But keeping it in a form few understand and travelled alone sells short the strong community spirit Britain has and progressives celebrate.
Thom Brooks is head of Durham Law School and author of Becoming British, published by Biteback.
More from LabourList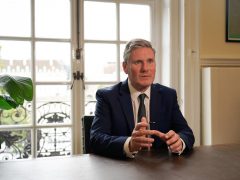 News
Keir Starmer has declared that he intends to "take suggestions" and continue discussions about his preferred rule changes…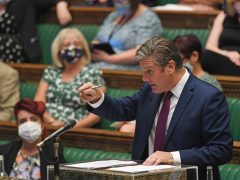 Comment
Keir Starmer would be forgiven for heading down to Brighton for Labour conference this weekend feeling slightly more…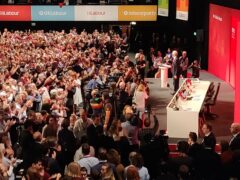 Comment
Labour conference 2019 may only have been two years ago, but in many ways it feels like it…