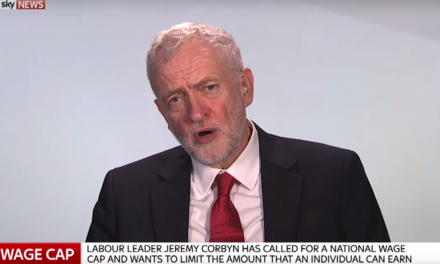 Jeremy Corbyn has begun to flesh out his surprise demand for a cap on top earnings by issuing proposals for a pay ratio for executives hoping to win government contacts.
The Labour leader suggested limiting to £350,000 the salary of staff at companies with public sector deals in an attempt to prevent taxpayers' money being "creamed off by a few at the top".
On a day of drama, in which Corbyn's "re-launch" as a left-wing populist came under fire from some senior economists, he shifted Labour's position on immigration and signalled a new battle to curb exorbitant pay.
Corbyn's speech, in Peterborough, focussed on "reasonably managed migration" and Labour's stance on Brexit but the veteran left-winger sparked a fresh debate this morning when he told the BBC he was in favour of a "maximum earnings limit".
He later told Sky News the cap on pay would be set above his own salary, as leader of the Opposition, of around £138,000. When he delivered his address he set out more details why he wanted restrict the highest earners at firms in possession of government contracts to no more than 20 times that of the lowest-paid.
"In the 1920s, J.P. Morgan, the Wall Street banker limited salaries to 20 times that of junior employees. Another advocate of pay ratios was David Cameron. His government proposed a 20:1 pay ratio to limit sky-high pay in the public sector and now all salaries higher than £150,000 must be signed off by the Cabinet Office," Corbyn said.
"Labour will go further and extend that to any company that is awarded a government contract.
"A 20:1 ratio means someone earning the living wage, just over £16,000 a year, would permit an executive to be earning nearly £350,000. It cannot be right that if companies are getting public money that that can be creamed off by a few at the top.
"But there is a wider point too. 20 years ago the top bosses of the FTSE 100 companies earned just under 50 times their average worker, today that figure is now 130 times. Last year alone, the top bosses got a 10 per cent pay rise, far higher than those doing the work in the shops, in the call centres, in the warehouses."
Corbyn's proposals mark another return to Ed Miliband's agenda – alongside incentives for a living wage and criticism of the Tory plans for further cuts in corporation tax – with a call for pay ratios similar to that debated heavily by Labour MPs and activists during the last parliament.
Last week Clive Lewis, the shadow business secretary, described executive pay as an "outrage" as campaigners said top company bosses earned more by lunchtime on January 4 than the average British worker earns in an entire year.
More from LabourList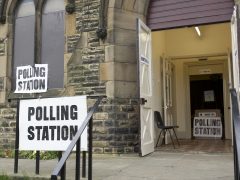 News
UK adults support bold policy ideas going to Labour conference, including a switch to proportional representation for Westminster…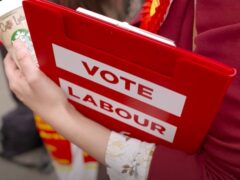 Comment
Labour is set to debate proportional representation (PR) at its annual conference after 153 Constituency Labour Parties (CLPs)…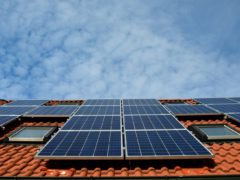 Comment
The climate crisis will rightly dominate many speeches at Labour Party Conference. But can the party find a…