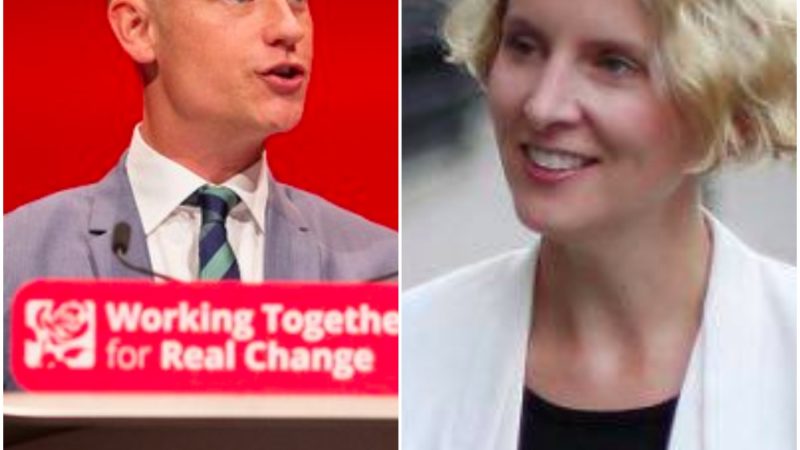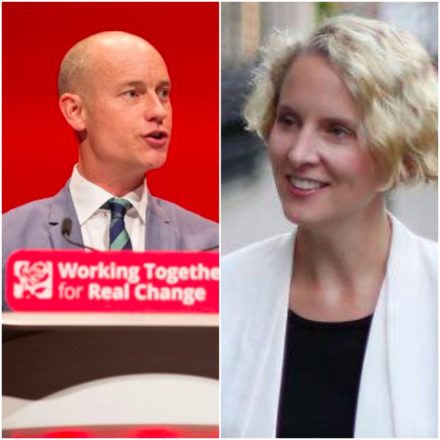 Brexit must be seen as a demand for change on immigration, Emma Reynolds and Stephen Kinnock said today.
The pair are pushing for a 'two tier' system of immigration from the EU, with different requirements for skilled and unskilled workers.
"Free movement of people was rejected and now, as shadow Brexit secretary Keir Starmer stated in his recent Bloomberg speech, 'the status quo is not an option'" the backbench pair said.
Reynolds, former shadow minister for Europe, and Kinnock, MP for Aberavon, both backed remain in the EU referendum.
"Some in the Labour party claim the proponents of managed migration are "UKIP-lite". We reject this argument, which leaves a vacuum for the right to fill. Moreover, Labour has tended to attribute concerns about immigration to overstretched public services and unscrupulous employers, and tried to counter those anxieties with facts about the overall benefits of immigration," they wrote in an article for The Observer. 
"But people are worried about more than pressures on jobs, wages and housing: they are anxious about culture, identity and the rate of change of communities. Many of the areas that voted Leave on 23 June have little or no EU immigration, so it is clear that concerns are not limited to the areas that have experienced large and rapid inward migration flows. They are nationwide, strongly held and generally immune to arguments based on abstract economic data."
They called for Labour to press the government to put a "progressive, fair and managed two-tier migration system" at the heart of the Brexit negotiations.
"Within tier 1, highly skilled EU workers, such as doctors, teachers and engineers, could move to the UK on the basis of confirmed employment. The jobs they would fill must exceed agreed education, skills and income thresholds. For example, education to 18, plus a minimum of three years' higher education or post-education work experience, combined with a minimum salary of £25,000 per year. EU students with a place at a British university would also be included in this tier," they added.
"Tier 2 would comprise low-skilled and semi-skilled EU workers, whose access to the UK labour market would be restricted by sector-based quotas, negotiated between government, industry and trade unions. This tier would cover sectors such as agriculture, food processing, retail, construction and hospitality. Quotas must be phased in over time and carefully designed to strike the right balance between maximising job and training opportunities for local workers and ensuring that sudden workforce shortages are averted. This could deliver the ultimate prize of a higher-wage, higher-skilled economy."
This comes as Tom Watson, the deputy leader, said today when asked what Labour's immigration position is that "it's unfair of you to ask me what Labour's notionable position is when we don't even know Theresa May's negotiating position [on Brexit]."
Shadow home secretary Diane Abbott has previously said that it is foolish to think that you can set targets on immigration.
Abbott wrote for us in November, warning that Labour must never attempt to outdo the Tories or UKIP on immigration.
More from LabourList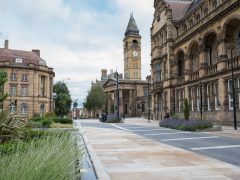 Comment
Labour won a historic by-election in Wakefield, our first such victory since winning Corby in 2012. This success…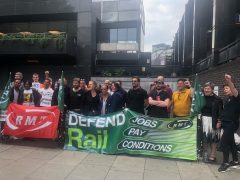 Comment
The general secretary of the RMT has, within the space of a week, become a television hero. It…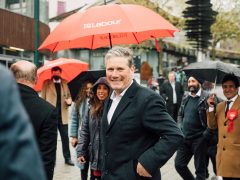 Daily email
"They know they are out of ideas and they are out of touch – and if they had…